5 Credit Union Marketing Trends for 2017 [Infographic]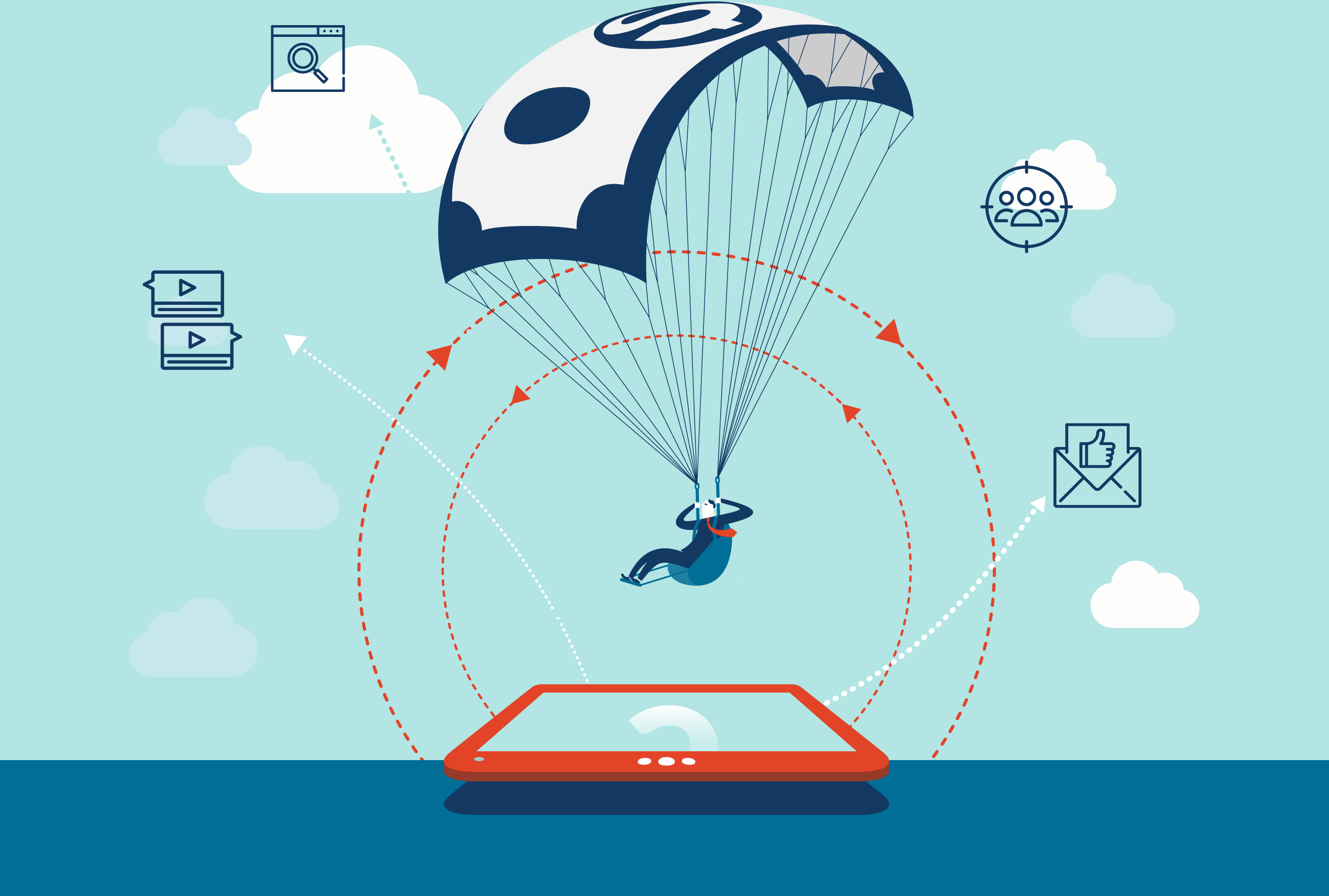 How can your credit union attract new members and boost current member engagement in the year ahead? Which marketing platforms and tactics should you be paying close attention to?
To find out, we examined a host of recent surveys, analyst overviews, and forecast reports. Out of all those recommendations and predictions, we selected a small set of approaches that have the potential to significantly help organizations of all sizes over the next 12 months.
Our findings can be found below, as well as in MDG's new infographic, 5 Credit Union Marketing Trends for 2017.
[jump]
1. Chat Will Evolve Into a Powerful Engagement Platform
For years, credit unions have thought of online chat as a nice-to-have offering. In 2017, that's likely to change as consumers come to view chat functionality as a requirement:
24% of Millennials say they would not use a financial institution that does not offer an online chat feature.
44% of online consumers say that having questions answered while browsing is one of the most important features a website can offer.
The desire to communicate via chat isn't limited to websites. Messaging apps have become essential to many people's lives, and consumers increasingly expect that financial institutions should be reachable via these platforms:
5 billion people have at least one messaging app installed on their mobile phone.
Engaging via chat, both with live operators and chatbots, is a powerful approach for credit unions. It improves the customer experience for existing members and serves as a powerful marketing tool for potential members.
2. Segmented Email Campaigns Will Deliver Impressive Results
Email has long been the digital marketing workhorse, and rightfully so. The tactic continues to deliver engagement at a relatively low cost for marketers across all verticals.
83% of firms consistently use email as a marketing tactic.
Marketers rank email as the most-effective tactic they employ.
As businesses continue to send more and more messages, consumers are struggling to keep up. Inboxes are often overloaded with emails from marketers. The key to breaking through all that noise is list segmentation.
Segmented email campaigns have:
94% higher click rates.
15% higher open rates.
Investing in sophisticated segmentation in the year ahead has two major benefits. It'll prevent credit union members from feeling overloaded by your messaging and it'll increase the efficiency of your marketing spend.
3. SEO Strategy Will Become Content Strategy
Remember when search engine optimization was all about hidden secrets and complex tactics? Those days are over. SEO now comes down to one simple thing: creating great offerings.
Marketers say relevant content creation is the #1 SEO tactic, ahead of keyword research, linking strategies, and meta descriptions/tagging.
In 2017, SEO strategy is content strategy. For your credit union to rank well in search results, it's necessary to develop web offerings that people want to engage with and potentially share.
This, of course, is not easy.
Marketers rank relevant content creation as the most difficult SEO tactic.
Consistently creating content that connects requires practice and patience. However, it's increasingly a necessity to do so if you want to be found on search, social, and beyond.
4. Social Networks Will Become (Great) Advertising Networks
Social networks have steadily been evolving from free engagement sites for marketers to pay-to-play platforms. They're now an essential part of any advertising spend.
Social media US ad spend jumped from $16 billion in 2014 to $31 billion in 2016.
74% of marketers say they are spending budget on social advertising.
Marketers are set to invest even more money in social advertising this year as audiences grow and platforms increasingly charge to reach audiences.
Global spend on social media ads is forecasted to increase by 26.3% in 2017.
Organizations are investing more in social advertising for a simple reason: it works.
Facebook ads have 8.1X higher click-through rates compared with traditional digital ads.
Consumers are 2.9X more likely to remember Instagram ads compared with traditional online ads.
With their large audiences and increasingly sophisticated targeting tools, social networks are the idea ad platforms for credit unions. With a smart, targeted spend you can reach existing members and potential members consistently and efficiently.
5. Events Will Be More Important Than Ever for Engagement
Holding/attending events may be the most old-school marketing tactic. However, that long history doesn't make it any less effective.
67% of marketers say in-person events are still an effective marketing tactic.
Events are even more powerful for credit unions because consumers are desperate for in-depth financial information and advice from qualified experts.
50% Americans ages 18­–24 and 65% of Americans ages 25–34 say they want advice from their financial services providers.
Of course, events have evolved over time. Today it's possible to engage members and potential members not just in person but also via webinars, video chats, and any number of other methods.
What's important is that you regularly engage, whether in person or virtually. By holding/attending events, you'll continue to build close relationships with individual consumers. Ultimately, it's those sorts of strong personal connections that differentiate credit unions from other financial service providers.
To find out how to set your organization up for success this year, check out the full infographic, 5 Credit Union Marketing Trends for 2017.

MDG, a full-service advertising agency with offices in Boca Raton and New York, NY, is one of Florida's top branding firms. MDG's capabilities include print advertising, direct mail marketing, branding, logo design, creative, media buying and planning, radio and TV advertising, outdoor, newspaper, digital marketing, website design and development, online video advertising, infographic development, email marketing, video marketing, mobile marketing, content marketing, social media marketing, paid search marketing, and SEO. To learn about the latest trends in advertising and branding, contact MDG today at 561-338-7797 or visit www.mdgsolutions.com.