5 Critical Changes Healthcare Marketers Must Make for Healthy Outcomes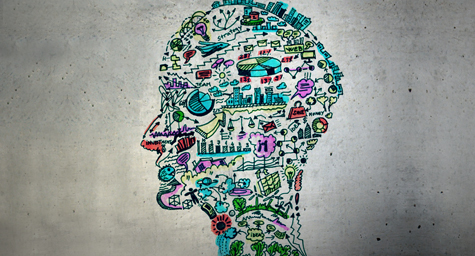 With the rapidly changing nature of healthcare, many organizations are changing their typical healthcare marketing strategies. In recent years, healthcare organizations and hospitals have been spending more on advertising that emphasizes consumer education and patient engagement. The primary goal has been to keep the public informed about important healthcare issues, with the secondary aim to convert more people into patients. But that's just one of the many ways that healthcare organizations are re-shaping their marketing strategies to the meet the needs of healthcare consumers who are more empowered than ever. ModernHealthcare.com shared more of the ways that healthcare marketing is changing with the times and its targets.
Change #1: Higher Ad Spending
From 2011 to 2014, hospitals, medical centers, and clinics spent 33% more on advertising. The majority of that ad spend went toward television, while their digital ad spending more than doubled during those years. And Kantar Media data showed that hospitals, medical centers, and clinics spent close to $2 billion on all kinds of advertising last year, which was a notable increase from the $1.5 billion spent in 2011.
Change #2: New Marketing Goals
According to a recent healthcare survey, more than two-thirds of healthcare organizations plan to spend even more time and resources on changing patient behavior, instead of targeting healthcare providers. While patients are getting more marketing attention, it's still important for healthcare organizations to reach out to physicians, other medical professionals, opinion leaders, and policy makers to ensure that their marketing messages achieve maximum coverage.
Change #3: Leveraging Financial and Personal Value to Change Behavior
With patients responsible for a rising portion of their healthcare costs due to higher deductibles and co-pays, healthcare providers need to convince consumers that they offer the most affordable and highest-quality service. In order to achieve this goal, healthcare organizations need to craft strong messages that emphasize their value and quality, while addressing consumers' personal needs in order to drive a change in behavior.
Change #4: More Media Options
While healthcare marketers continue to use the traditional media that has proven to be effective in the past, the arrival of new digital tools and techniques has encouraged many to expand their media choices. Some of these digital discoveries include responsive websites, apps, interactive outdoor displays, search engine marketing, and automation systems. As a result, many healthcare organizations are starting to use search engine ads and marketing automation technology to deliver more-targeted messages directly to consumers who have expressed an interest. While digital options are being used by many, traditional media options like TV, radio, and print have continued to be used to reach consumers and patients.
Change #5: New Concepts for Connecting
Today, apps have become mainstream and are proving to be valuable by offering consumers greater speed, ease, and access to makes their lives much easier. In addition, mobile devices have become a part of daily life, so healthcare marketers need to develop ways to send people the healthcare information they want directly to their mobile devices. This will let consumers instantly connect with the content they seek, while letting healthcare organizations create a connection with consumers.
While change can be frightening, it's the only way that healthcare organizations can survive and thrive in the future.
Keep your finger on the pulse of what's new in healthcare marketing. Contact MDG.
MDG, a full-service advertising agency with offices in Boca Raton and New York, NY, is one of Florida's top healthcare marketing companies and branding firms, whose healthcare clients include Dental Care Alliance, MDVIP, Max Planck Florida Institute, HCA East Florida, Primary Pharmaceuticals, and MD Now. MDG's core capabilities include branding, logo design, print advertising, digital marketing, mobile marketing, email marketing, media planning and buying, radio and TV advertising, outdoor, newspaper, video marketing, infographic development, website design and development, content marketing, social media marketing, and SEO. To learn more about the latest trends in healthcare marketing, contact MDG.