5 Display Advertising Strategies You Can't Afford to Ignore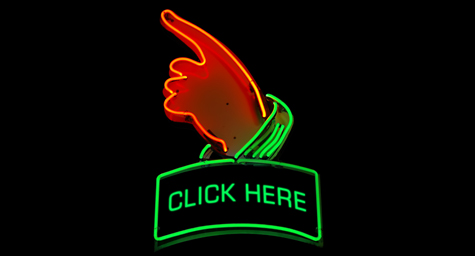 Here is an often-overlooked fact about digital display ads: they may appear flashier than their paid search cousins, but when it comes to performance, they are actually often just as ruthlessly efficient.
In fact, a display ad campaign can be even more effective than a paid search campaign, since the medium allows for additional impact.
They key, of course, is in the execution. Gone are the days when marketers could just produce some pretty digital display creative and hope for the best. Instead, a strong display advertising campaign must now include proper development, testing, and delivery.
In particular, in order to run a successful digital display campaign, you need to incorporate some of these five strategies:
1. Determine the Right Metrics for Success
In the past, display ad effectiveness was primarily measured by looking at impressions. This is still a valid metric for some campaigns, especially those whose main intent is to build brand awareness.
However, for many organizations, display campaigns should be measured in other ways. One place to start is with "viewability," which looks at whether ads are actually seen, not just delivered.
Beyond that, display ads meant to influence online sales or produce leads should be judged on click-through rate and/or conversions, not merely views.
The exact metrics for judging success will clearly vary depending on your goals, but it is essential to determine them before starting any campaign.
2. Target and Retarget
For a while, search ads were viewed as more effective than display ads because they could be better targeted. That time has passed.
Thanks to a host of offerings from various ad exchanges and platforms, display ads can now be both targeted and retargeted at a very granular level.
For marketers, this means that it is essential to have a proper demographic profile of your consumers, including age, gender, location, and interests.
It is also key to know who you want to reach multiple times. Do you want to re-serve display ads to people who have visited your website? Opened your emails? Liked your social media profiles?
3. Test, Test, Test
Sometimes in the rush to launch a campaign, marketers fail to properly test their display creative. This is a huge mistake.
As with search ads, display ads should be constantly tested and tweaked. Broadly, this means you should experiment with different looks and themes.
It also means that you should create versions of your ads with granular changes, such as tweaks to the colors, calls to action, offer amounts, and language.
Moreover, make sure to test your various landing pages as well. Again, this can mean broad experiments (completely different pages) as well as small tests (smaller/larger buttons, etc.).
4. Make Use of the Medium
Often these days you'll see display ads that mimic search ads, filled with lines of text and perhaps a few tiny images. This makes sense for some organizations, especially for retailers, but for others it may not be the most effective strategy.
The most powerful thing about display advertising is that it allows for multiple forms of engagement with consumers, including large images, video/motion, and sound.
There can, of course, be too much of a good thing, and some brands go overboard with all sorts of stimuli. Still, not making use of the medium is a huge missed opportunity.
5. Experiment with New Formats
Because display ads are the granddaddy of digital advertising, they are often thought of as being set in stone, with fixed formats and sizes.
Fortunately, this is far from the case. Over the past decade, publishers and advertisers have steadily pushed the boundaries of what's possible, from ad location to content.
In particular, the "rising star" ad units introduced by the Internet Advertising Bureau (IAB) a few years ago allow for expanded offerings, including much larger sizes and inclusion of more rich media.
When developing creative, make sure to account for these sorts of units, as well as the tailored offerings that many publishers now incorporate into their sites and apps. Often these perform far better than traditional units.
Ultimately, display advertising is at its best when this sort of experimentation is combined with rigorous goal setting, targeting, and testing. As with almost anything, finding success often ends up requiring both art and science.
Implement an effective display advertising campaign to drive sales and marketing ROI. Contact MDG today at 561-338-7797 or visit www.mdgsolutions.com.
MDG is a full-service advertising agency and one of Florida's top branding firms. With offices in Boca Raton and New York City, MDG's core capabilities include branding, logo design, print advertising, digital marketing, mobile advertising, email marketing, media planning and buying, TV and radio, outdoor advertising, newspaper, video marketing, Web design and development, content marketing, social media marketing, and SEO. To discover the latest trends in advertising and branding, contact MDG today at 561-338-7797.