5 E-Commerce Trends That Brands Should Buy Into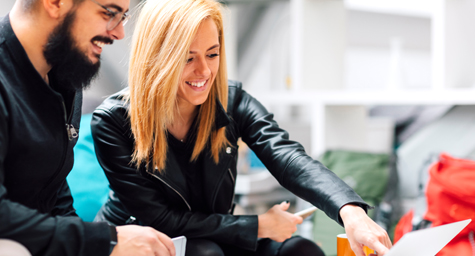 Consumers are shopping for much better online shopping experiences today. They have certain desires and demands at every stage of the purchasing process that brands can't afford to ignore. To help brands understand what consumers want and need in their shopping experiences, Forbes.com featured the top five online shopping trends that brands should pick up immediately.
1. Create an Engaging Package of Content
At one time, having an eye-catching website and a range of intriguing products was sufficient to make a sale. But today, content is king, so brands need to feature fresh, interesting, and relevant content in order to stand out from the competition and encourage shoppers to buy. This trend has led many brands to focus their time and attention on regularly refreshing their website content in attention-grabbing ways to develop an emotional bond with consumers while earning their sales and long-term loyalty. And with the rise of multiple digital devices, brands need to present their website content in a variety of different forms to be viewable on all devices.
2. Deliver Fast Shipping
Shipping time can make or break a sale. Consumers are impatient and want their goods as soon as possible. In many cases, the final purchasing decision is based on timely delivery. To meet the consumer demand for a more rapid route of shipping, numerous brands have started to offer same-day shipping and overnight delivery.
3. Cash In on Flash Sales
Flash sales aren't a flash in the pan, but are actually extremely effective for impulse sales. After all, most people will be swayed by a great deal, regardless of whether the product is something they want or need. And the inherent urgency and exclusivity of a flash sale drives consumers to buy with little thought.
4. Let Consumers Bag a Personalized Shopping Experience
Consumers crave a personalized shopping experience both online and offline today. They want to be personally welcomed and receive relevant recommendations on products based on their purchasing patterns and preferences.
5. Offer a Collection of Payment Options
Personal choice of payment is another important factor that drives or deters a shopper. Technology has ushered in a variety of payment options and consumers want to have as many ways to pay as possible for maximum convenience. That's why brands need to start accepting multiple payment options, such as credit cards, debit cards, mobile payments, PayPal transactions, and payments via telephone.
Brands should incorporate these five online shopping trends into their e-commerce experiences to pick up more customers' loyalty and sales.
Learn about the latest e-commerce marketing trends. Contact MDG.
MDG, a full-service advertising agency with offices in Boca Raton and New York, NY, is one of Florida's top branding firms. MDG's capabilities include print advertising, direct mail marketing, branding, logo design, creative, media buying and planning, radio and TV advertising, outdoor, newspaper, digital marketing, website design and development, online video advertising, infographic development, email marketing, video marketing, mobile marketing, content marketing, social media marketing, paid search marketing, and SEO. To learn about the latest trends in advertising and branding, contact MDG.