5 Franchising Categories to Follow for 2014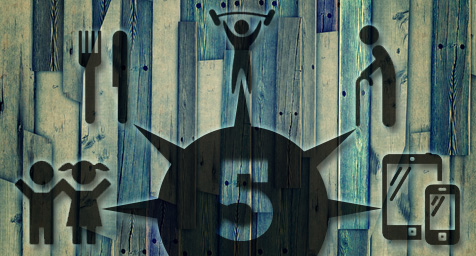 Looking for a hot new franchise opportunity to invest in for 2014? Between 2012 and 2013, the franchising industry experienced phenomenal growth, with an increase of more than 50% over the previous year. According to Entrepreneur's 35th annual Franchise 500®, five categories in particular stand out.
Some, like food and fitness, weren't much of a surprise, although there were surprises within these two franchising categories. In addition, the children's and senior's categories continued to come on strong with no signs of letting up. There's one up-and-coming category worth watching, too. So, if the past is any indication, here are some of the hottest franchise trends to track over the coming year.
1. Food – Let's start with the obvious. Food, always a strong franchise contender, took five of this year's top ten spots. No surprises, there. But some of the franchises showing the most impressive gains weren't the usual pizza and burger suspects. One new franchise trend, vending, stood out thanks to newcomers like Fresh Healthy Vending and IceBorn. This means we'll likely see more contenders in this arena in the future. Also, frozen yogurt franchises remained strong despite past predictions labeling them a fad.
2. Fitness – Fitness franchises were another category making impressive gains, with 20 franchises listed in this year's rankings. As with food franchises, some of the most impressive growth came from smaller, niche categories. Kick boxing and dance were two prominent players, possibly due to the lower start-up costs for these more specialized types of franchise operations.
3. Seniors – Thanks to the aging population of Baby Boomers, senior care has made steady progress in its move up the franchise rankings. In particular, nonmedical home care was one of the most popular franchising opportunities, as healthier seniors look for alternatives to traditional nursing homes and assisted living facilities. Medical care, senior living referrals and transportation were other areas showing promising growth within this category.
4. Children – This category has steadily risen on the list for the past few years, as a result of all those mommies and daddies who want to ensure a more promising future for their offspring. Not surprisingly, many of these franchises focused on learning, such as early childcare programs and tutoring. Enrichment was another popular area, with Lego's Bricks 4 Kidz, a recent newcomer, taking the number-one slot.
5. Personal Electronics – Just when it looked like the personal electronics category was on life support, smartphones and tablets are revitalizing it. We're now seeing signs of new life with sales, repairs, and accessories franchises sporadically popping up. Watch for continued growth in this category throughout 2014.
Whether you hope to jump into a trending franchise category or prefer to carve out your own niche in a less-competitive franchising area, this may be the year to make your move. It appears that franchises will continue to play a significant role in our nation's ongoing economic recovery.
Discover the latest trends in franchise marketing and branding. Contact MDG today at 561-338-7797 or visit www.mdgsolutions.com.
MDG, a full-service advertising agency and branding firm with offices in Boca Raton and New York, NY, is one of Florida's top franchise marketing companies. Our core capabilities include print advertising, branding, logo design, creative, digital marketing, creative media planning and buying, radio and TV advertising, Web design and development, email marketing, social media marketing, and SEO. To stay on top of what's new in advertising and branding, contact MDG today at 561-338-7797