5 Impacts of Facebook's Open Graph on Social Media Marketing in 2013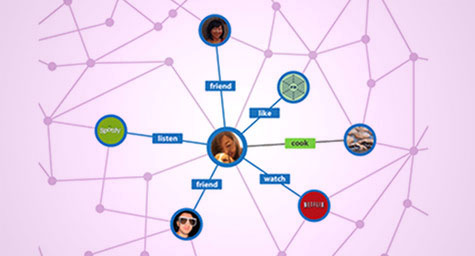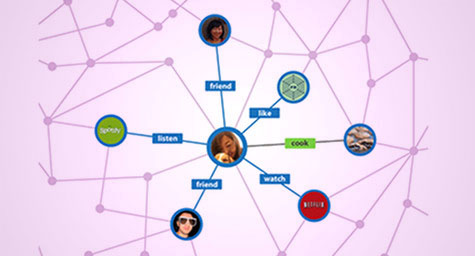 Social media continues to evolve every day. In fact, social media sites now reach 82 percent of the world's online population, which is 1.2 billion users across the globe. Its initial use for friendly communication has grown into a focus on building business as consumer influence has taken on the ability to make or break a business. That consumer-centric value has redefined the nature of social media and shifted attention toward how brands engage with consumers. The latest tool for social media marketing is Facebook's Open Graph. With more and more companies striving to measure the ROI of their Facebook marketing investments, Open Graph is expected to offer a means to accomplishing this much-needed goal. To demonstrate how Open Graph can be used to influence the state of social media marketing, Marketingprofs.com offered the following five ideas.
1. Looking Past "Likes" – Open Graph will provide more relevant and personalized ways for companies to both interact and build relationships with consumers. It will allow companies to have more meaningful interactions with consumers across all marketing touchpoints in an effort to create powerful personal stories. These stories will then be broadcast to the consumer's Facebook Timeline, along with their friends' Tickers and News Feeds. The result will be more relevant earned media that enables the brand to increase awareness, sharing, and loyalty.
2. Centering on Consumer Timelines – Most of a brand's interaction with consumers occurs on their personal Facebook Timelines. To leverage this additional social media marketing value, consumer stories about brands will now be boldly displayed on the consumers' Timelines, as well as in the News Feeds and Tickers of their friends to promote social virality. This makes it more important than ever for brands to develop creative and compelling initiatives that let them claim real estate on these Timelines.
3. Delving Deeper into Demographics – Facebook has long provided brands with demographic insight about the people sharing stories about their experiences with them. Now, Open Graph will provide marketers with even more demographic details to help optimize and target their marketing campaigns on all social media channels.
4. Shifting to Sponsored Stories – Another recent Facebook introduction was Sponsored Stories, which are basically personal brand endorsements made by a consumer's friends. In addition to being much more personal than advertising, this socially centric feature is shown to deliver a 46 percent higher CTR and a 20 percent lower CPC than Facebook ads. They are also the only mobile ad unit available on Facebook.
5. Mixing All Media – Open Graph will allow brands to engage consumers across all owned media touchpoints, from brand websites to social networks, while encouraging the creation of earned media, such as Sponsored Stories. This earned media can then be displayed throughout Facebook to naturally boost brand awareness, as well as broadcast on a larger scale through the purchase of other paid media. Finally, brands will also be able to test the effectiveness of various media mixes before implementing their final marketing strategies.
Overall, Open Graph will help brands optimize their social media marketing efforts for maximum effectiveness while allowing them to achieve greater engagement, awareness, and advocacy among the consumers they covet.
To learn more about integrating Facebook into your social media marketing strategy, contact MDG.
MDG, a full-service advertising agency with offices in Boca Raton and New York, NY, is one of Florida's top integrated marketing agencies. Our 360° approach uses just the right mix of traditional and digital marketing to reach your advertising goals. While some industries may fare better in print and others online, we strive to create a balanced approach, where traditional, digital, and social media marketing efforts support each other and your message is tailored to the medium. To stay on top of the latest Facebook trends and what's new in social media marketing, contact MDG.
Read more at MarketingProfs.com.