5 Important Ways Social Media Will Boost Your Brand's Value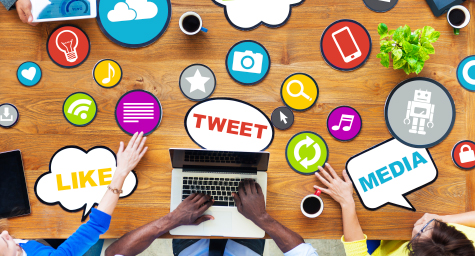 For business owners, social media is worth more than personal connections and can actually affect their company's worth. A social media marketing strategy that's effective, efficient, and executed well can increase a company's valuation and earn the business a better image. To get the most value from social media to improve your valuation, Inc.com featured five solid ways to capitalize on this thriving channel.
1. Acquire Better Brand Awareness
One of the most effective tools for increasing both brand recognition and awareness is social media. In fact, studies show that these online platforms can significantly improve brand favorability levels. This strengthens a company's brand image and results in a much higher valuation.
2. Raise Your Reputation by Profiting from Thought Leadership
LinkedIn is the leading professional social media network because it enables individuals to connect throughout their industry. The social platform allows business executives to share their knowledge with others as a way to distinguish themselves as thought leaders and enhance their company's reputation. Since investors look for companies that stand out in their industries, sharing your expertise on LinkedIn is an excellent way to enhance your company's standing and prove that it's worth a higher valuation.
3. Net New Sales
Social media continues to offer innovative tools to deliver marketing campaigns that drive sales. By positioning your company as well versed on the latest social media sales models, prospective buyers will have greater confidence that your business is poised for success and be willing to pay more for it.
4. Rate Higher Customer Satisfaction
According to Pew Research, 74% of Internet users are active on social media sites. And younger consumers tend to prefer connecting with companies on social media than other channels. As a result, maintaining a strong social presence shows prospective buyers that your company is open to engaging with customers and accepting their feedback in order to ensure their satisfaction and loyalty. This reflects very well on a business and is often reflected in a positive valuation
5. Certify Company Success Through Stories
Social media is designed for sharing, so use the platform to present case studies, success stories, testimonials, and other signs of accomplishment to distinguish your business from others. Feel free to share any story from your website, PR firm, blog, or news channels right on your social media page. In addition to providing outstanding visibility for your company's achievements among both customers and the industry, it demonstrates the strength of your company to investors to justify a higher valuation.
By investing in your company's social media presence, you are proving that your business is focused on the future and connected to consumers' needs both today and tomorrow. Social media is an asset that's worth the investment because it ultimately pays off in higher valuations.
Keep up with the latest social media marketing strategies. Contact MDG today at 561-338-7797 or visit www.mdgsolutions.com.
MDG is a full-service advertising agency and one of Florida's top branding firms. With offices in Boca Raton and New York City, MDG's core capabilities include branding, logo design, print advertising, digital marketing, mobile marketing, email marketing, media planning and buying, TV and radio, outdoor advertising, newspaper, video marketing, website design and development, content marketing, mobile marketing, social media marketing, and SEO. To discover the latest trends in branding and advertising, contact MDG today at 561-338-7797.