5 Persuasive Influencer Marketing Trends for 2017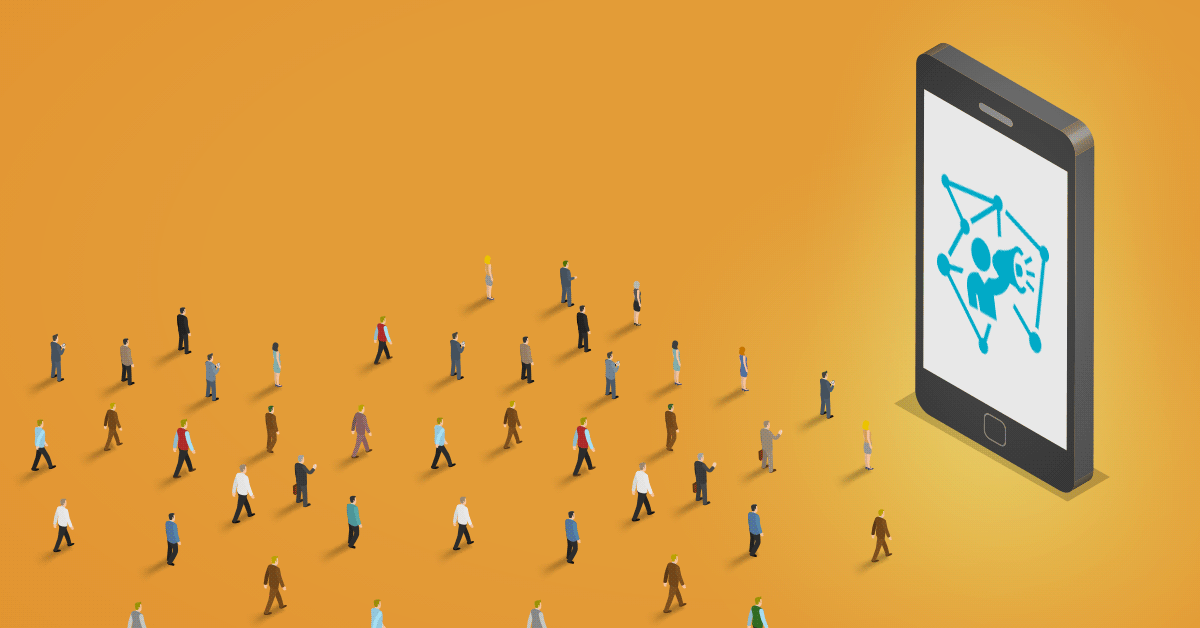 In 2016, influencer marketing became one of the biggest trends in the industry as brands discovered that what a social influencer had to say could sway the attitudes and actions of consumers. Influencer marketing is essentially a form of marketing where brands use key industry leaders to share a brand's mission and message with their very large group of followers. So rather than market directly to consumers, brands simply hire and pay these influencers to spread the word about their company and recommend their brand to the people who trust and follow their advice. In addition to helping a brand reach new and larger audiences, a respected social influencer can increase a brand's credibility and help a company earn the trust of their followers. As a result, brands of all sizes and scopes are now searching for new ways to leverage the power of social influencers to increase awareness about their company among their target audience. So while the marketing industry will continue to quickly evolve, most experts believe that influencer marketing is here to stay and sway. But exactly how will this word-of-mouth marketing influence the industry in the coming year? Get a peek at the predictions on the platforms, products, and practices that influencer marketing will inspire in 2017.
1. The Persuasive Power of Influencers Will Expand and Evolve
While brands used to merely send press releases to bloggers, technology has ushered in more creative and compelling ways to collaborate with social influencers. According to Social Media Today, content marketing has moved from basic blogs to more media-rich channels like Instagram and YouTube.
These platforms better suit consumers' shorter attention spans and demand for better-quality content, so these channels allow influencers to make a much bigger marketing impact. Interestingly, a recent Google study, found that Millennials consider YouTube stars to be much more influential than actual celebrities.
2. Micro-Influencers Will Emerge As the New Mega-Influencers
The ongoing trend toward highly personalized content has led to a much larger focus on niche marketing and the use of "micro-influencers." These smaller, lesser-known micro-influencers attract a specific niche audience by sharing niche-focused content and recommendations. According to Forbes, niche websites and content tend to draw more engaged audiences. And research has shown that 82% of people are likely to follow the recommendation of a micro-influencer.
While brands once overlooked micro-influencers in their quest for leading influencers in their areas, many found that this wasn't the best social strategy and that it was wiser to use a variety of micro-influencers who didn't let their egos get in the way of a brand's message. These brands soon discovered that micro-influencers could have a major impact on a brand's engagement, credibility, and overall returns. So in 2017, expect more brands to realize that micro-influencers can play a major role in their marketing success.
3. Watch for a Showdown Between Snapchat and Instagram
When it comes to influencer marketing, Snapchat and Instagram have become the most powerful platforms today. But which will be more influential in influencer marketing in 2017? Even though Snapchat grew a great deal this year, AdWeek reported that Instagram is viewed as having more-established influencers and being much easier for people to navigate.
Some attribute much of Instagram's success with engagement to the knowledge and experience of its owner Facebook, who has an incredible knack for audience engagement, growth, and monetization. In fact, a recent TrackMaven analysis of more than 50 million Instagram posts revealed that the social platform has higher engagement than all other platforms, with an average of 70 interactions per thousand followers. Additional studies showed that Instagram is also strongly pursuing the social commerce side of the platform, which is designed to drive consumer purchase. Instagram is clearly leading the way and this lead is expected to last throughout 2017.
4. The Cost of Influencer Benefits Will Become Much More Standardized
So far, the industry has yet to reach a standardized payment practice for marketing influencers. Originally, brands were content to barter free products for a complimentary blog post or mention on social media. But the trend toward total transparency in marketing cast a negative light on this pay-for-sway practice.
Now, industry experts say that brands need to evolve beyond bartering and start paying a standardized rate for the many benefits that social influencers offer. And these pricing practices will need to be accelerated directly by the influencers themselves, who must establish standardized industry prices for just how much their words are worth.
5. Strategy Will Influence the Success of Influencer Marketing
Rather than rely only on well-known influencers or simply work with any available influencer, brands will discover the need to develop a clear influencer marketing strategy in 2017. It will be fine to use a mix of micro-influencers, celebrity influencers, and leading influencers, but this demands thoughtful content planning and a careful channel strategy that aligns the right influencers with the right platforms, in just the right ways.
Insight On the Outlook for Influencer Marketing
Influencer marketing should gain even greater momentum in 2017 and become a valuable part of a brand's overall marketing strategy. Brands will find that integrating social influencers into their marketing efforts can provide the following business benefits:
Strengthen a content marketing strategy.
Increase social engagement.
Improve e-commerce.
Amplify PR messages.
Complement traditional advertising.
Enhance digital marketing efforts.
For all of these reasons and more, influencer marketing is expected to remain extremely influential throughout 2017.
Follow the latest views on influencer marketing. Contact MDG.
MDG, a full-service advertising agency with offices in Boca Raton and New York, NY, is one of Florida's top branding firms. MDG's capabilities include print advertising, direct mail marketing, branding, logo design, creative, media buying and planning, radio and TV advertising, outdoor, newspaper, digital marketing, website design and development, online video advertising, infographic development, email marketing, video marketing, mobile marketing, content marketing, social media marketing, paid search marketing, and SEO. To learn about the latest trends in advertising and branding, contact MDG.