5 Steps for Marketing on Social Media with Video Testimonials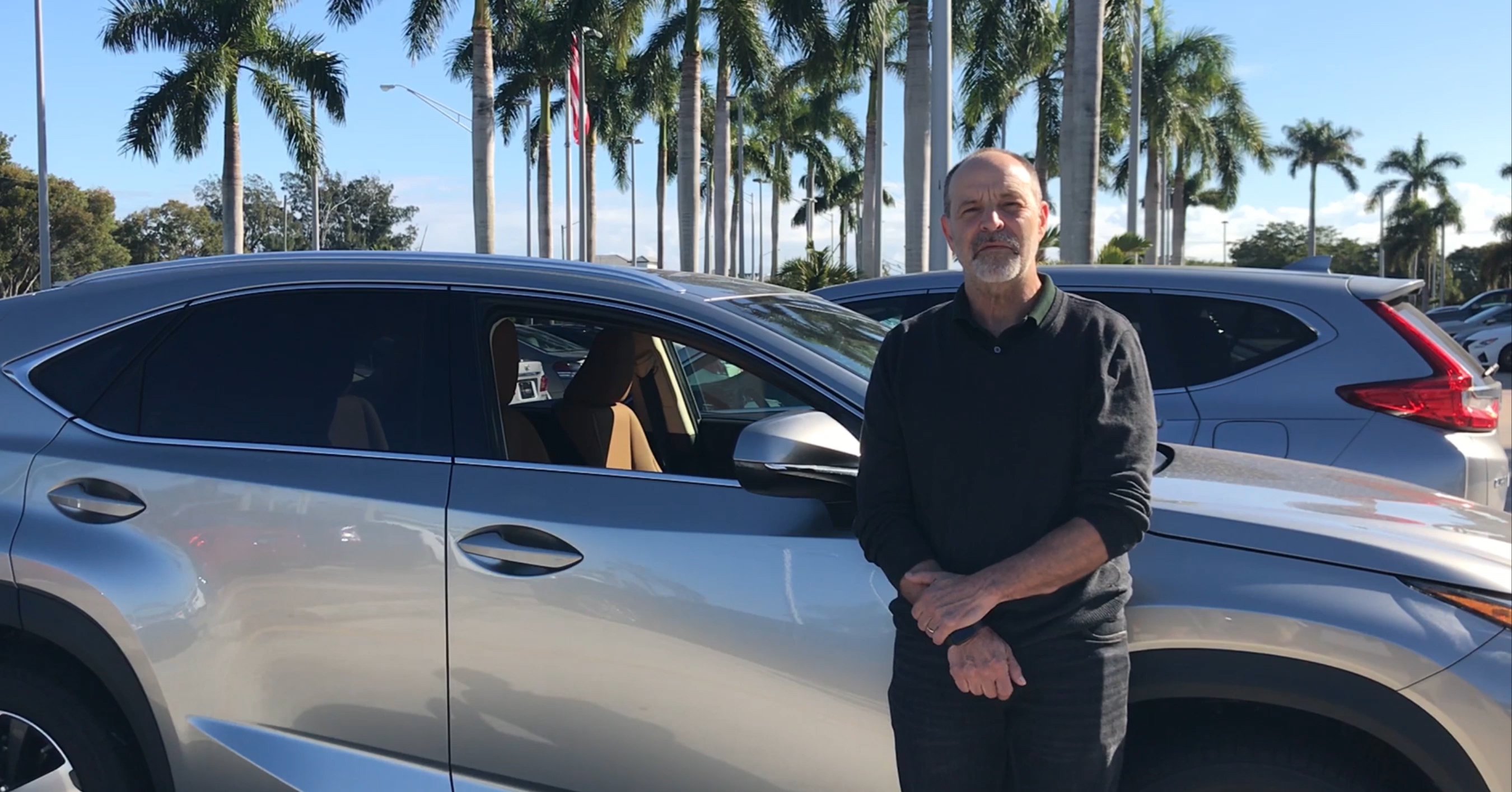 With video becoming more popular every day, there's never been a better time to use the power of testimonials to engage potential customers on social media. According to a survey conducted for Ally by The Harris Poll, 49 percent of American adults say that online reviews are extremely or very important in influencing their buying decisions.
However, they need to be reviews they can trust. A video featuring real people who are willing to speak highly of your product or service adds an extra layer of trustworthiness—and even passion—to a typical review. These authentic testimonials humanize your brand and are highly shareable across social media platforms.
Video testimonials bring significant social proof to your brand, but they must be done right to make the most impact.
If you're considering using testimonials to promote your business, take a look at how MDG is using video to help JM Lexus make a splash on social media.
The Scenario
How could JM Lexus best use video testimonials to highlight its Lexus Plus program? That was the question our client posed to MDG's social media team, who was asked to produce content for the car dealership's social media channels.
The team quickly got to work, using their five-step approach to developing an impactful video testimonial:
1. Identifying the Why
Before organizing a video shoot, our social media team identified a clear goal for the testimonial: bringing awareness to JM Lexus' exclusive Lexus Plus program by showcasing happy customers. The Lexus Plus program offers cash back to buyers when the price of a vehicle they purchased is reduced after a sale, often resulting in a customer finding a pleasant surprise in their mailbox.
MDG decided that a single customer journey would work best when illustrating the benefits of the cash-back program. The video would have a grassroots, welcoming feel and feature the customer's satisfaction after receiving cash back.
2. Encouraging a Testimonial
After identifying the goal for the testimonial, it was time to find customers willing to share their experiences with JM's Lexus Plus program. Asking customers to go on-camera can take some selling skills—being warm and personable is key, especially if it's over the phone. It's important to be specific in your request, revealing what the testimonial will be about, how long the clip will be, and where it will be filmed.
When possible, we recommend asking for customer testimonials the moment they make a purchase, since it's more convenient for the buyer and it's when they're most excited about their new purchase.
However, there are instances where you can't ask for a testimonial immediately. For the JM Lexus video, our social media team contacted customers after the sale was complete and after the cash back had been received. In this case, we called 88 customers and received three commitments to film testimonial videos. Keep this close rate in mind or improve your results by asking them in the moment.
3. Getting Camera-Ready
Powerful content can be created with a smartphone and good lighting—there's no need for an entire production crew. All you need is a tripod, an LED light, and a backdrop that has a hint of branding. Location also matters when producing a testimonial. For this shoot, our team headed to the JM Lexus dealership, where they filmed on a bright, sunny day.
Before shooting begins, you'll need to have your interviewee sign a waiver releasing their likeness for use in your marketing efforts. Then, start making the customer feel more comfortable by having a quick chat to ease any pre-filming jitters. As you're warming them up, make sure to have the camera rolling, just in case you strike gold.
The key to a great video is authenticity—ask the customer to share their experience as if they were speaking with a friend. Scripting a testimonial can make the content seem less organic, but it's okay to prompt the interviewee with questions if they get stuck. Ask them to consider whether they'd purchase another product from your business again, or what they'd say when recommending your business.
Most importantly, keep the content short and sweet—and don't forget the B-roll! Having this additional footage will give you more content to work with when you enter the post-production phase.
4. Moving Into Post-Production
When editing your video, always use the customer's real name. This will help gain trust among those watching the testimonial. Using captions is another way to help viewers understand what the video is all about.
Remember that the B-roll footage can be used to show off your product or place of business even more throughout the video. The JM Lexus video featured a few shots of a vehicle traveling on the lot, allowing the viewer to see the car in action. "JM Lexus: Your Lexus Plus Dealer" was also displayed prominently in the opening shot.
If you have enough good footage, it's a good idea to create different versions of your video that can be used over time to get more mileage out of your hard work.
5. The Final Product
The possibilities are endless when promoting a video testimonial. Once you have the final product, it's time to share it on your social channels, including Facebook, Twitter, Instagram's feed and Stories section, and your Yelp business profile.
For the JM Lexus video (watch it below), we chose to share it on the dealership's social media channels, targeting its desired audience. You'll see that the interviewee is conversational and friendly, ensuring that prospective buyers can immediately relate to and trust the happy customer, making them feel that they'll experience this same satisfaction with the company.
Planning Ahead
Creating friendly, conversational customer testimonial videos should be an ongoing effort as your product and service mix evolves. You'll need to highlight new features and keep content fresh to engage potential customers.
The takeaway? When producing video testimonials, it's important to ask for the review as early as possible. Reducing your close ratio is important, but you can get great testimonials even post-sale with a friendly, confident request.
Remember, only people who are serious about making a purchase will typically view a video testimonial. Ultimately, the goal is to produce content that makes the viewer believe that he or she will have great satisfaction with your product or service—just like your happy customers.
Learn more about the power of social media marketing. Contact MDG today at 561-338-7797 or visit www.mdgsolutions.com.
MDG, a full-service advertising agency with offices in Boca Raton and Brooklyn, NY, is one of Florida's top branding firms. MDG's capabilities include print advertising, direct mail marketing, branding, logo design, creative, media buying and planning, radio and TV advertising, outdoor, newspaper, digital marketing, website design and development, online video advertising, infographic development, email marketing, video marketing, mobile marketing, content marketing, social media marketing, paid search marketing, and SEO. To learn about the latest trends in advertising and branding, contact MDG today at 561-338-7797 or visit www.mdgsolutions.com.