5 Steps to Connect with the Correct Social Media for Your Brand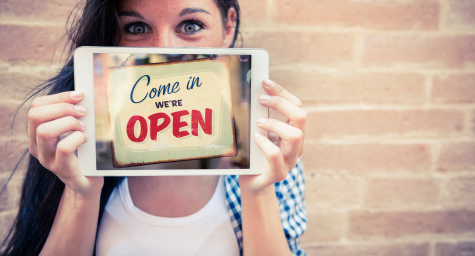 The social media landscape is large, so it can be challenging to choose which sites are right for your business. But with 1.73 billion people on social media platforms worldwide, your company can't afford to ignore its priceless potential. To help you figure out which social channels best suit your brand's needs, SocialMediaToday.com shared five social media marketing strategies.
1. Pick Popular Platforms
Social media is all about exposure, so be sure to select the social media sites with the highest amount of users. The leaders have long been Facebook, with more than a billion monthly users, and Twitter, which claims more than two million. Include either or both of these platforms in your overall social media marketing strategy to ensure maximum reach and response.
2. Understand Your Brand
Try matching the character of your business to the characteristics of the social media. Each social platform caters to a certain audience. So when you find the site that reflects your business and its members resemble your customers, you'll be reaching your target audience. A cutting-edge business that's always on top of the trends would do well on real-time Twitter, while an accomplished, professional firm would fit perfectly on LinkedIn.
3. Follow Your Customers
The customers' demographics and disposition will determine their social media choices. A young, tech-centric customer base will probably prefer newer niche sites like Instagram, Reddit, and Foursquare. An older, less digitally driven audience is likely to be more comfortable on the bigger basics like Pinterest and Google+.
4. Prepare a Posting Plan
Consider how your company wants to schedule and structure its social media before selecting sites. Think about the type of content and timing of postings that will work for your business to ensure that you have the resources to manage the media. If you want to post industry news, content will need to be updated on a frequent basis. If you want to venture into video content, then YouTube and Vimeo are the sites to seek.
5. Don't Overextend and Get Overwhelmed
Social media demands a large amount of time and talent, yet most companies are limited in both. Rather than racing onto too many sites and then facing the fact that you can't deliver, be picky about your platforms and select a few of your favorites in order to be a social media marketing success.
Get the latest updates on social media marketing. Contact MDG today at 561-338-7797 or visit www.mdgsolutions.com.
MDG, a full-service advertising agency with offices in Boca Raton and New York, NY, is one of Florida's top branding firms. MDG's capabilities include print advertising, direct mail marketing, branding, logo design, creative, digital marketing, media buying and planning, radio and TV advertising, Web design and development, online video advertising, infographic development, email marketing, mobile marketing, content marketing, social media marketing, paid search marketing, and SEO. To learn about the latest trends in advertising and branding, contact MDG today at 561-338-7797 or visit www.mdgsolutions.com.