5 Top Trends for Health & Wellness Marketers in 2014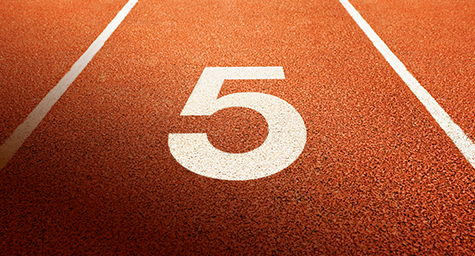 With the healthcare and wellness industry evolving at a rapid rate, consumers are being faced with more options and opportunities than ever. This is making consumers feel much more empowered and involved in their healthcare choices. Yet this newfound consumer confidence is making many healthcare marketing experts feel uncertain about the best ways to engage these consumers in order to earn their trust, loyalty, and business. Fortunately, MediaPost.com treated marketers to a dose of the latest trends in targeting these health-conscious consumers. It's just what the doctor ordered to help healthcare marketers keep their fingers on the pulse of the healthcare audience.
1. Target Through the Power of Personalization – Personalization is the name of the game in 2014 because today's consumers want to be treated like individuals. This is becoming true in all industries, but is especially important in more personalized segments like healthcare and wellness. Luckily, most healthcare marketers have been collecting data for a while and have already amassed a healthy amount of consumer information. And now marketers can tap into this data to deliver highly targeted, personalized messages to the right people, in the right way, at the right time.
2. Maintain Your Message Online and In-Store – With our digital and physical worlds becoming one, consumers expect that same unity at every point of contact. They want a consistent, connected experience from the website to the mobile view to the social media page to the storefront. So whether they're online or in line, consumers demand an exceptional customer experience, every single time. And they'll reward this extra effort with their business and loyalty.
3. Make Mobile a Must – Now that our daily lives are tied to our digital lives, mobile is more important than ever. Smartphones are not only becoming consumers' main means of contact, but also the primary way they interact with businesses and brands. With consumers so connected to their digital devices, mobile must be a company's number-one priority. Just as mobile is growing by the minute, social media usage on these devices is becoming just as prolific. Every month, more and more people are accessing their social media networks through their mobile devices. This social-mobile connection is just another reason why mobile must be at the top every healthcare marketer's list.
4. Channel Efforts into Multichannel Healthcare Marketing – Cross-channel attribution has a direct link to ROI today, so it literally pays off to convey a consistent message across all digital platforms. After all, the customer's path to purchase occurs on many different digital devices and channels, with social media influences often guiding the journey. In fact, a recent Social Annex study showed that 90% of all purchases were affected by social media influence, while a Nielsen study revealed that 90% of consumers trust the recommendations of people they know. Clearly, these digital channels are the primary providers and promoters of customer communications.
5. Be Open About Privacy – There is already an abundance of consumer data collected every day. Yet that figure is forecast to grow 20 times by 2020, with the IDC predicting that 75% of that data will be generated by consumers themselves. Big data is no longer a little secret and customers realize that companies are using it to deliver more customized and valuable experiences. Since so much of this data is related to the personal issue of health, consumers want marketers to be transparent about their data practices and privacy policies. Such honesty will lead to healthy, long-term relationships that withstand competitive forces and factors.
Since the industry keeps going and growing in a digital direction, it's essential for healthcare marketers to leverage the latest in technology in order to maintain a healthy presence in the lives of healthcare consumers.
Discover the latest trends in healthcare marketing. Contact MDG today at 561-338-7797 or visit www.mdgsolutions.com.
MDG, a full-service advertising agency with offices in Boca Raton and New York City, is one of Florida's top healthcare marketing companies and branding firms, whose healthcare clients include Dental Care Alliance, MDVIP, Max Planck Florida Institute, HCA East Florida, the biostation, and MD Now. MDG's core capabilities include branding, logo design, digital marketing, print advertising, mobile marketing, email marketing, media planning and buying, radio and TV advertising, outdoor, newspaper, video marketing, infographic development, Web design and development, content marketing, social media marketing, and SEO. To learn more about integrating new strategies into your healthcare marketing plan, contact MDG today at 561-338-7797.