5 Business-To-Business Marketing Trends You Need to Understand to Succeed in 2012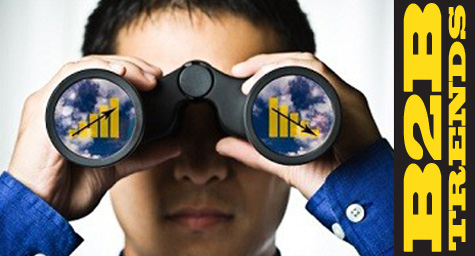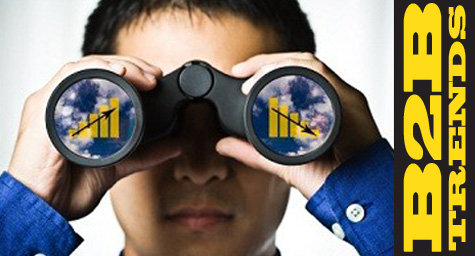 A new year brings new predictions about the trends and technologies that will impact different business industries. GlobalSpec recently described the top five trends expected to affect business-to business marketers in 2012, which MarketingProfs.com outlined in greater detail.
1. Content Will Be Crucial – The demand for relevant, quality content will become stronger than ever as more and more online content is made available that can help B2B marketers with business cases and purchasing decisions. According to GlobalSpec, the size of the order will directly correlate to the amount of content required, so larger orders will call for more content.
2. Technology Will Take Priority – Marketers will need to take advantage of today's advanced technology in order to generate better results from their email and online marketing efforts. Now is the time to acquire marketing automation software to help with audience segmenting and message delivery.
3. Social Media Knowledge Will Be Essential – Social media will continue to offer many opportunities, but having a solid understanding of which online platforms deliver the best returns will be vital in determining how much time and effort to devote to each. Research from GlobalSpec has shown that social media is useful for building relationships, networking, and engaging with consumers, yet cannot completely replace other B2B marketing efforts.
4. ROI Will Need to Be Demonstrated – Spending will remain conservative, so marketers must develop measurable programs and report on their results. It will be important to specify the metrics that define success, as well as to regularly adjust initiatives to meet market needs and to clearly demonstrate how marketing programs help achieve specific sales goals.
5. Online Efforts Will Demand Shifts in Budgets – As more and more professionals shift their search for products and services online, marketers will be wise to follow their lead and allot more of their budgets toward maintaining a strong online presence.
As you can see, digital will dominate 2012 for B2B marketers and the smartest strategies will revolve around leveraging online platforms and opportunities in order to reach today's online business market.
Take advantage of the latest marketing trends and technologies. Call MDG and implement a strategic marketing plan to drive sales and increase ROI. 561-338-7797

MDG, a full-service Florida advertising agency with offices in Boca Raton and New York, NY, specializes in developing targeted business-to-business marketing solutions, exceptional creative executions and solid branding and media buying strategies that give clients a competitive advantage. 
Our core capabilities include print advertising, branding, logo design, creative, digital marketing, media planning and buying, TV and radio advertising, customer relationship management, inbound marketing programs, public relations, Web design and development, email marketing, social media marketing, infographic design, and SEO. View MDG's creative marketing portfolio.
Read more at MarketingProfs.com.