5 Ways Hotels Can Keep Up with High-Tech Hospitality Trends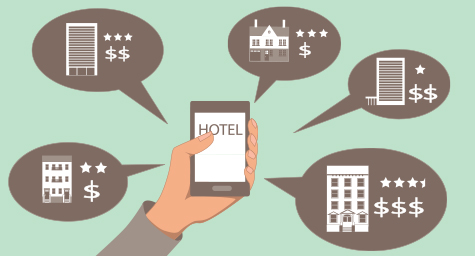 Today's hotel guests have high expectations for high-tech accommodations. Travelers have the latest technology in their homes and they want the same in their hotels. Unfortunately, most hotels and resorts are far behind the times and don't know whether it's worth getting back ahead of the curve. Since so many travelers today bring their own digital devices, it may be better for hotels to invest in enhancing electronic connections that advancing their in-room innovations. For more insight on how high tech is transforming hospitality, HotelNewsNow.com featured the five hotel trends to follow in the future.
1. Making the Most of Mobile – Since virtually everyone takes their smartphones everywhere, hotels are starting to let guests' digital devices serve as their room keys. This idea has long been discussed, but now numerous hotel brands are bringing this functionality to fruition. For example, the new HTL hotel brand lets guests check-in while in transit and receive their room key directly on their mobile phone. By downloading the HTL app, guests can activate their room key and power their smartphone to communicate with the door locks via Bluetooth technology. And this is just one way that hotels can leverage mobile devices into hotel amenities.
2. High Tech Goes High Fashion – Wearable technology is becoming in vogue and hotels needs to be in touch with the trend, especially with Google Glass coming out commercially any day now. Many see these wearable devices that connect to other devices as the future of technology. They will have a great impact on travelers since they will allow them to share their experiences with faraway friends and family in real time. As a result, hotels will need to go above and beyond since their guests will have the ability to visually and virtually share every moment of their hotel experience with the world.
3. Property Management Systems Move Online – A hotel's property-management system (PMS) is the backbone of its business. Now the PMS must move online so staff can be more mobile and more able to interact with guests while still staying on top of the bottom line. This will allow management to multitask much more and take care of guests while taking care of business.
4. Cloud Cuts Costs – More and more hotel technology systems will advance to the cloud as a way to reduce hardware clutter and costs on the property. Cloud-based solutions streamline both back-of-house space and frontline operations for maximum efficiency, from operations to on-site support.
5. Guest Acquisition Advances – Innovations in the discovery and booking stages of travel will change the landscape of the hospitality industry. The competition between hotel brands and third-party distribution partners will get even greater as each develops new ways to take travelers from looking to booking. Hotels will benefit from loyalty programs that lead to direct bookings, while third-party players will stay ahead by developing digital innovations to ease and expedite the travel process.
Just as travelers are always on the move, hotels need to keep advancing and enhancing their services in order to stay in touch with travelers and stay on-trend in the hospitality industry.
Check in on the latest high-tech hotel marketing trends. Contact MDG.
MDG, a full-service advertising agency with offices in Boca Raton and New York, NY, is one of Florida's top hotel marketing companies and branding firms. MDG's core capabilities include advertising, branding, logo design, creative, infographic development, digital marketing, creative media planning and buying, radio and TV advertising, Web design and development, email marketing, content marketing, social media marketing, and SEO. To stay on top of the latest trends in hotel marketing and advertising, contact MDG.