5 Ways to Connect Your Social Media, Blogs, and Email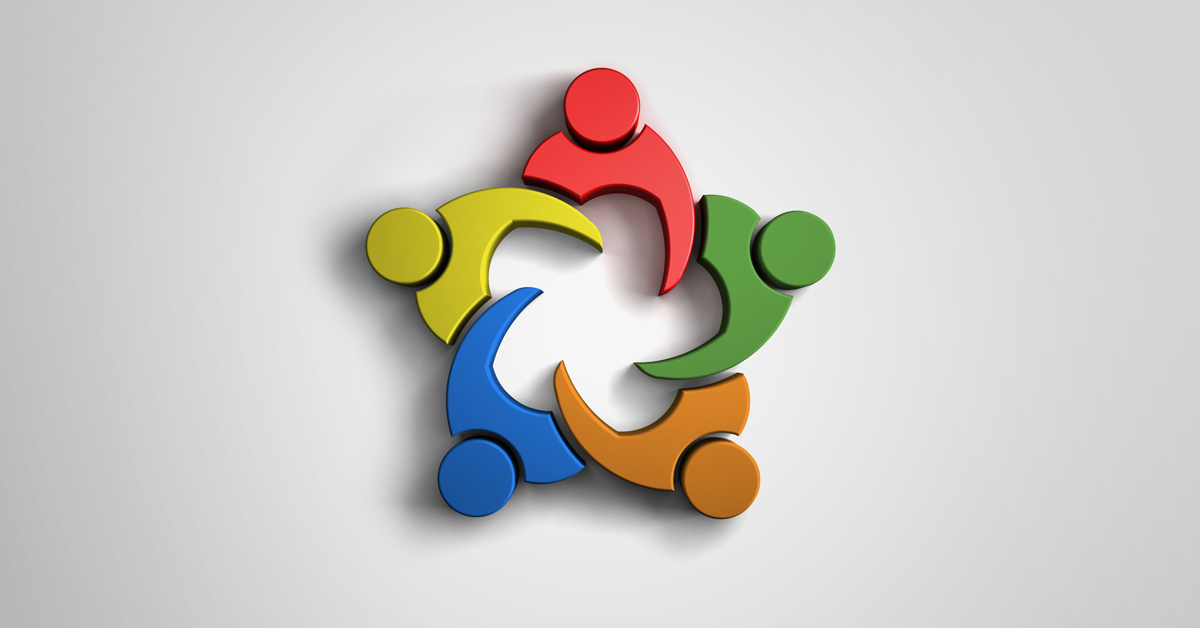 With so many digital marketing channels available today, it can be difficult to link up your social media, email, and blogging efforts. No wonder CMO.com found that only 14% of marketers currently run coordinated, multi-channel marketing campaigns. By not aligning these different marketing channels, it's costing most marketers a great deal of time, effort, results, and revenue. However, this lack of cohesion can be solved by crafting a content marketing strategy that unifies all social media, blogging, and email initiatives. Luckily, MarketingProfs shared five savvy ways to develop a content marketing strategy that clicks across all channels.
1. Account for Your Marketing Goals
Savvy marketers know that a content marketing strategy must be clearly documented in order to ensure seamless execution. But according to the 2016 Content Marketing Benchmarks, Budgets, and Trends report by MarketingProfs and the Content Marketing Institute, 68% of B2B marketers don't take the time to document their plans. This puts them at a significant disadvantage and makes their jobs much more difficult.
But, it's never too late to start plotting out a unified marketing strategy. The first step is to define your goals from the highest level, down to each individual channel. It's important to consider how the channels will support each other and work together. Then, the next step is to plan and chart how the various teams involved will use each of the marketing channels to promote the company's social campaigns.
2. Set Up Brand and Editorial Guidelines
By establishing certain standards for both brand and editorial content, teams will be able to craft cohesive content. Each and every message should look and sound like it comes from the same brand on every channel. While it's fine to make the tone and topic of the content suit the specific channel, the brand voice must stay the same to become recognizable to the audience, and ensure complete consistency across all channels and campaigns.
3. Document Distribution for Every Channel In One Place
Today, it's important to have an integrated, comprehensive marketing approach to both enhance and ensure campaign performance. This requires documenting the different campaigns and marketing channels on a single calendar to find ways they can be leveraged together. By having all of your plans in one place, it makes it easy to find ways to connect the different channels with a single glance.
4. Sync the Team on a Regular Basis
When you've integrated the plans for all your marketing channels, you need to make sure your team is just as unified. Research has shown that different marketing messages across different channels can appear out of context by the time they reach consumers. That's why it's important to orchestrate marketing efforts to optimize all cross-channel interactions. This is easily accomplished by having the teams involved get together on a regular basis to merge their strategies and ideas. This will ensure a cohesive customer experience.
5. Follow Up through Analysis
Reviewing performance by looking at certain metrics can show which marketing concepts are working and which need additional work. For optimal results, each metric analyzed should support the overall marketing goals. The main metrics to check include:
Unique visitors
Conversation rates
Number of newsletter subscribers
Bounce rates
Amount of time spent on each page
Number of leads generated
Average monetary value of an order
Total number of customers
Try these five simple tactics to link up your various marketing initiatives and start achieving real results.
Follow the latest trends in multi-channel marketing. Contact MDG.
MDG, a full-service advertising agency with offices in Boca Raton and New York, NY, is one of Florida's top branding firms. MDG's capabilities include print advertising, direct mail marketing, branding, logo design, creative, media buying and planning, radio and TV advertising, outdoor, newspaper, digital marketing, website design and development, online video advertising, infographic development, email marketing, video marketing, mobile marketing, content marketing, social media marketing, paid search marketing, and SEO. To learn about the latest trends in advertising and branding, contact MDG.