6 B2B Marketing Trends That Mean Business in 2017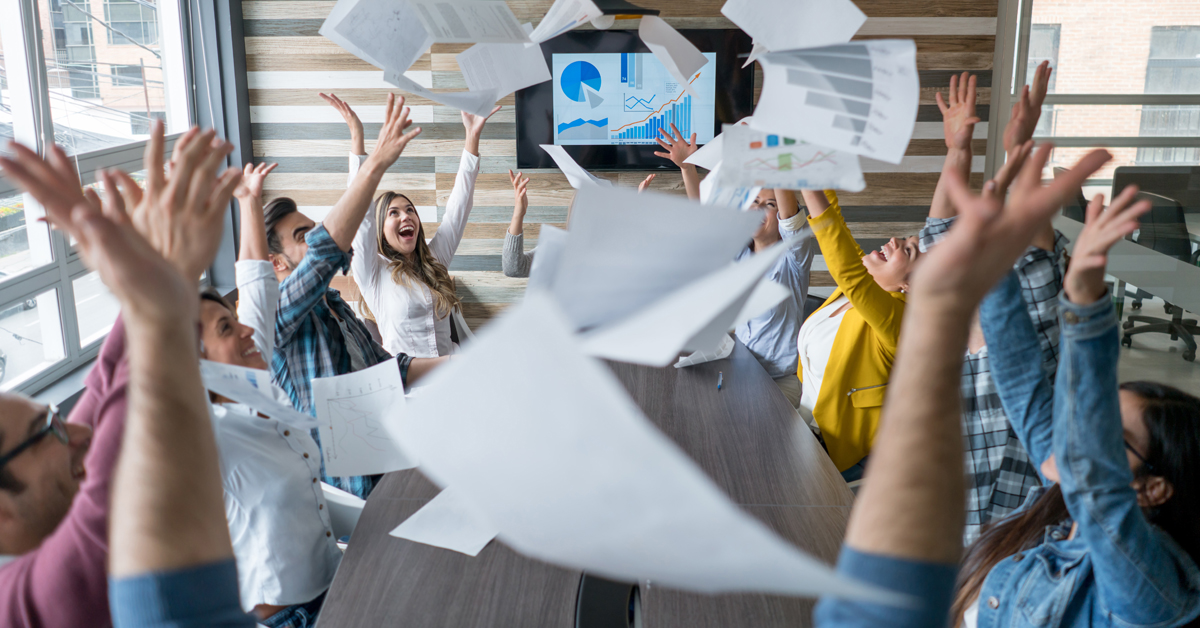 It's time for B2B marketers to take care of business and finalize their marketing strategies for 2017. There are currently some major issues that need to be addressed, so many B2B marketers are looking to the trends of the times to understand which tools, tactics, and topics will matter in 2017 to know just how to make the most of their marketing efforts. To highlight the top trends and show how to use them, we found the six strongest trends in B2B marketing and offered ways and wisdom to effectively put them to work.
1. Content Is Delivering On Demand
A recent study conducted by Mattermark and Drift found that 80% of the 50 fastest-growing B2B companies had their own blogs or similar types of online publications where they could feature a steady stream of content. The study also showed that more than 50% of the companies incorporated calls-to-action into their online content to drive online readers directly to their products or services. It appears that today's consumers are craving content, so they're seeking and sharing sources of relevant, interesting content and visiting them frequently for regular content updates. As a result, businesses that supply a steady stream of content are continually attracting website traffic and gaining additional opportunities to earn customers and sales.
How to Get Down to Business: Online content has proven to be an extremely worthwhile way for B2B companies to educate audiences about their various products and lead them straight to a brand's website. This year, B2B companies have to start publishing online content on their digital and social properties on a regular basis. It doesn't matter whether the content is featured in blogs, webinars, social media posts, or some other form of online post as long as they're posting fresh, compelling content at a consistent rate.
2. B2B Buyers Want the Personal Touch of Personalized Content
The consumer desire for personalized content has been a trend that's swept nearly every industry and e-commerce website, so it was only a matter of time until it arrived in the B2B sector. The preference for personalized content was a key finding in the "2016 B2B Buyer's Survey" from Demand Gen Report. It showed that 69% of B2B buyers believed that content that addressed their personal needs was the most influential part of a company's entire website.
How to Get Down to Business: To speak to the B2B buyer's desire for personalized content, marketers must make the development of personalized online content into a top priority in their marketing strategies. This can be accomplished by adding content to the company's website, which focuses on and offers solutions to problems faced by buyers. This content can take the form of highly targeted blog posts, webinars, videos, respected industry news articles, and any other type of online content that responds to the buyer's needs.
3. Video Is Playing to Many B2B Objectives
With consumers' shorter attention spans and interest in media-rich content, video has become an important part of an effective content marketing strategy. In a recent Firebrand Group study, nearly 85% of marketers have earned positive ROI from their video marketing efforts. And video pays off in much more than ROI. In fact, video has been found to boost brand awareness, customer loyalty, and especially engagement. Recent research from HubSpot revealed that video was the most completely consumed form of content by both customers and prospects, with a higher consumption rate than social media posts, news articles, and research-focused content.
How to Get Down to Business: Every B2B marketer should be coming up with ways to integrate video into their content marketing strategies. When crafting online content, marketers should make sure that their efforts suit consumers' desire for quickly digestible content by using video for blog posts and business updates since its visual, interactive nature has the greatest chance of holding the consumer's attention.
4. Social Media Is the Last Word on Content Promotion
When it comes to content distribution, social media has risen to the ranks of long-time leaders like email and websites. According to a report by Regalix, 27% of senior marketing professionals in B2B organizations considered social media to be an indispensable channel for content distribution in 2016, which was practically equal to the importance placed on email and Web sites.
How to Get Down to Business: Since there isn't one definitive way to successfully share content, B2B marketers must consider the kind of content that their target audience would want in order to effectively distribute it. Once the best type of content has been determined, what's the next step? According to KoMarketing Associates, it's essential to find the target audience, whether they're social media fans or email recipients, and deliver the kind of content they want, to the places they prefer.
5. Marketing Automation Is Handling the Tasks at Hand
Marketing automation has been a boon to businesses by allowing them to automate the daily tasks and workflows involved in their marketing and sales practices. Marketing automation can take many responsibilities off of a marketer's hands, such as profiling customers and prospects on web landing pages, distributing automated personalized emails, managing efforts to lead nurturing efforts, and more. This makes marketing automation the ideal technology for B2B marketing. But a new report on the current state of B2B marketing automation by Smart Insights in partnership with CommuniGator found that most businesses are not leveraging the full potential of marketing automation because they're not completely familiar with all of its features. In fact, only 2% of businesses reported using all of the features of marketing automation to maximize their results.
How to Get Down to Business: According to Smart Insights, marketers should consider the following tips and tactics before getting involved in marketing automation or increasing their current efforts:
The use of dynamic content can increase the relevance of a multi-step welcome sequence, which can lead to better results.
Re-marketing on third-party websites can serve as a valuable way to nurture interested prospects.
Employing lead scoring and lead grading can result in more relevant emails and outbound calls to qualified prospects.
6. Mobile Marketing Has Moved to a Marketing Must
Mobile has been a trend for many industries over the last few years, but in 2017, it will become a marketing must for B2B businesses. Research has shown that mobile makes up more than half of web traffic. Yet according to a recent report by eConsultancy, only 39% of B2B businesses have made mobile one of their main priorities. This may have been fine when desktops were mainly used for conducting B2B research, but the new breed of tech-savvy B2B buyer relies on mobile devices for researching companies and searching for business solutions while on the go.
How to Get Down to Business: In 2017, all B2B online content and properties will need to be optimized for mobile viewing on all types of mobile devices to be seen and searched. Even if only a few buyers arrive to the content or property via mobile devices, it will still be essential to have a mobile-responsive website or risk being penalized by Google and suffer the search-related consequences.
Discover which B2B marketing trends are the real deal. Contact MDG.
MDG, a full-service advertising agency with offices in Boca Raton and New York, NY, is one of Florida's top branding firms. MDG's capabilities include print advertising, direct mail marketing, branding, logo design, creative, media buying and planning, radio and TV advertising, outdoor, newspaper, digital marketing, website design and development, online video advertising, infographic development, email marketing, video marketing, mobile marketing, content marketing, social media marketing, paid search marketing, and SEO. To learn about the latest trends in advertising and branding, contact MDG.