6 Biggest Branding Trends Driving Business and Buying in 2016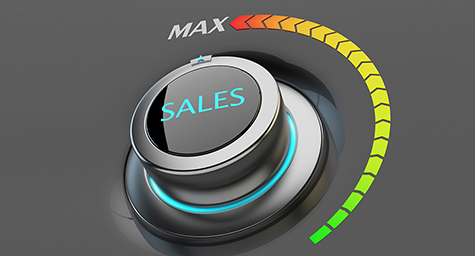 If you think you fully understand branding, think again. In 2016, branding will evolve in a completely customer-driven direction that will redefine what matters in a brand's results and relationships. For a look at the major trends that will affect a brand's business in 2016, Stratabeat.com shared the six savviest branding strategies.
1. The Customer Experience
In 2016, the customer is king and their experience is key. In fact, industry experts say that the customer experience is among the top 10 critical success factors in gaining a competitive advantage and driving long-term organic growth. It's clearly the age of the customer and their demands and desires will drive them to expect more than ever from their experience. That's why brands need to focus on delivering an optimal customer experience at every single touchpoint throughout the customer journey. This involves more than just giving consumers the experience they want, but also building a community that offers additional customer experiences to exceed their expectations.
2. Emotional Branding
Researchers have found that emotionally driven ad campaigns have twice the performance of rational ads. To drive the target audience to make a purchase or pursue any action, it's now vital to stimulate an emotional response from them. So in 2016 and beyond, a brand's best bet is to focus on emotions to connect with consumers, distinguish the brand, and drive the audience to act.
3. Packaging As Part of the Brand
In 2016, the customer's experience with a product will begin with its packaging. This calls for packaging that's eye-catching, useful, and socially sharable with others. The packaging must also reflect the brand's purpose or personality. Packaging all of these benefits into a brand's packaging will greatly enhance the customer experience and allow a brand to make more of an impact.
4. Contextual Omnipresence
Have you heard about the next big thing in marketing called contextual omnipresence? It's the method of making a brand available on all of the marketing channels that customers tend to use. In this age of 24/7 consumer access, contextual omnipresence has become a must. As a result, expect more and more brands to adopt this approach in 2016. But it's not enough to simply have a presence on each and every platform. Brands need to choose the right channels and be personally available at all the right times. In addition, the context of this content must offer value to the customer.
5. Simplicity
Recently, there's been a major design trend to return to much simpler logos. In 2016, it's important for brands to look beyond logos and strive to simplify every element of the brand and the customer experience. This will allow customers to understand a brand more clearly and grasp its message much better.
6. Authentic Actions
Consumers are really tired of brands not being real. In 2016, consumers expect to get an honest look at brands, from their products to their purpose and their people. This means that brands need to show their true character to connect with consumers in a meaningful, memorable way.
Understand what drives and defines branding success today. Contact MDG.
MDG, a full-service advertising agency with offices in Boca Raton and New York, NY, is one of Florida's top branding firms. MDG's capabilities include print advertising, direct mail marketing, branding, logo design, creative, media buying and planning, radio and TV advertising, outdoor, newspaper, digital marketing, website design and development, online video advertising, infographic development, email marketing, video marketing, mobile marketing, content marketing, social media marketing, paid search marketing, and SEO. To learn about the latest trends in advertising and branding, contact MDG.