6 Email Best Practices for Travel Brands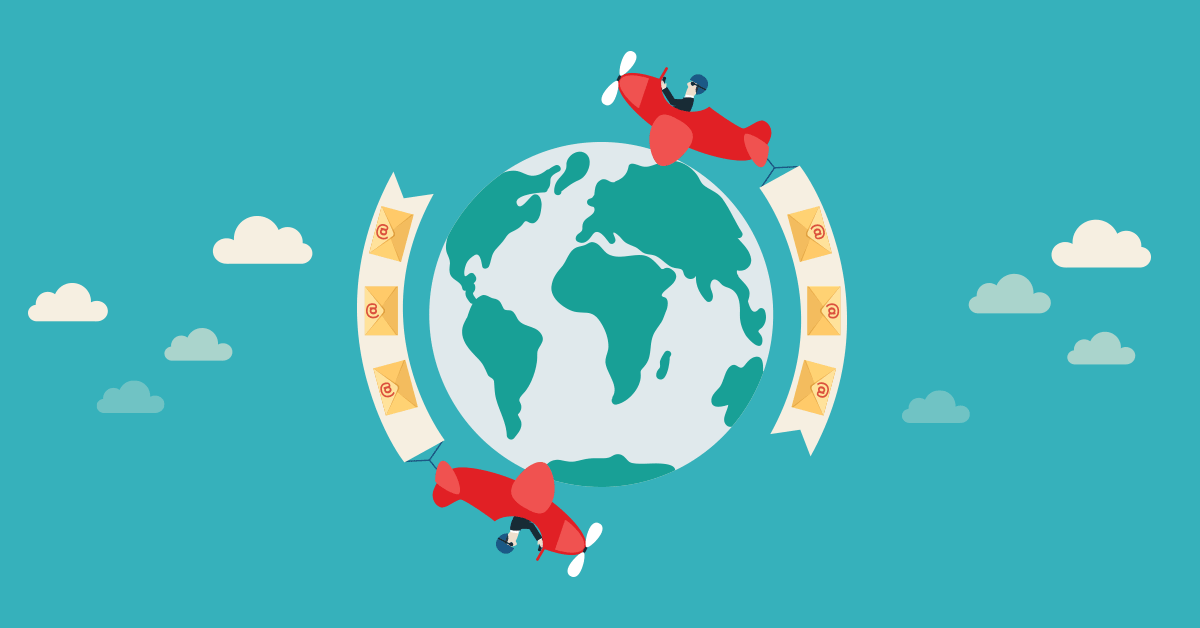 Email may be relatively old school for digital, but it remains essential for travel brands.
A survey of B2C marketers found that email ranks as their most used and most important content distribution channel, ahead of all social networks as well as traditional media such as print.
The problem for marketers when it comes email isn't that it's fading in importance, but rather that it's increasingly competitive. According to projections, email volume worldwide was expected to increase by 5% in 2016, and again jump by 5% each year through 2019.
In other words, consumers are getting more messages in their inboxes and brands are having to work ever harder to get noticed.
So what can you do to break through all that noise? How can you boost the open, read, and click-through rates of your campaigns?
Based on recent research, as well as learnings from our client engagements, here are six key email approaches your travel brand can take to stand out:
1. Segment Your Subscriber Lists
Segmentation is important across all verticals—that's why it's ranked as the most effective email tactic by marketers—but it's especially important for travel brands.
Why? Because different travelers often have very little in common.
Someone in New York looking to book travel to Chicago for a quick business trip tomorrow has very different needs from someone in Tampa who wants to plan a family safari somewhere in Africa two years from now. If you try to craft an email message to reach both of these individuals, you'll end up pleasing neither.
Put simply: The more you segment the more likely it is that your campaigns will connect.
Taking time to divide your lists into key buckets—geography, destination interest, traveler type, etc.—is one of the most effective things your travel brand can do to boost your email performance metrics.
2. Match Messaging to the Travel Stage
While there are different buyer stages for every industry, the different parts of the travel path to purchase are especially distinct.
There are many versions of the traveler journey, and the specifics vary a bit, but the general concept is usually something like:
Thinking about the trip
Booking the trip
Planning the trip details
Taking the trip
After the trip
When it comes to travel email marketing it's essential to keep these stages in mind. That's because almost every element of your campaign is dependent on which part of the journey it's targeting.
For example, travelers in the ideation phase often like emails with big visuals that inspire dreaming and which include lots of destinations to learn about. On the other hand, travelers in the booking phase often react well to short messages that immediately display prices/discounts for the specific place they want to go.
If you don't alter your emails based on these sorts of desires, your travel brand will be sending the wrong types of messages at the wrong times.
3. Understand Different Device Behaviors
One big media headline from the past few years is that mobile is increasingly how consumers access everything, including email.
That's absolutely true, but what's sometimes lost is that this shift is nuanced. For example, an analysis of travel email campaigns found that opens are now evenly split between computers and mobile devices, but that 62% of clicks still occur on desktops.
This is important for travel brands to recognize because it showcases that we're truly living in a multi-device age. It's likely, not just possible, that consumers are opening your campaigns via their smartphone and then taking action somewhere else.
This flow is different for every brand, which is why you have to look hard at your analytics when crafting email messages. Is your audience reading on mobile and then booking later on desktops? Do people mostly click through from their phones to your app? Do they tend to interact with one type of message—say travel inspirational content—on one type of device more than another?
Once you understand these patterns, you can optimize everything from your calls to action to landing experiences to match where your audiences are coming from, and where they're going.
4. Utilize Automated Email Triggers
Is there some magical way to boost your email engagement by a third?
Yes, actually there is. Experian found that triggered emails sent by travel brands have 33% higher unique open rates compared with non-triggered messages.
The core reason for this is similar to why segmentation works so well in the travel space: relevance.
What travelers seem to want more than anything else from brands is messaging that's applicable to their specific needs. Provide this and you'll see high engagement levels.
Triggered emails can be directly related to commerce behaviors—reminders for abandoned bookings, for example—but they can also go far beyond that. If you know a consumer's birthday, or that of their spouse, you can send a quick weekend getaway idea. Or if you know they've booked a trip already you can create a drip campaign with add-ons for their specific destinations. The possibilities are endless—and powerful.
5. Make Sharing Clear and Simple
Planning a trip is usually not a solitary endeavor. Even when someone is traveling alone, they'll often check in with others about details or recommendations. For groups trips things get even more social, with many back-and-forth exchanges of ideas, thoughts, and itineraries.
Given that, if you make email sharing clear and simple you have a much higher likelihood of remaining part of any ongoing conversations.
Within your messages this translates into incorporating social-sharing buttons, as well as simple "Forward to a Friend" links (yes, some people still haven't mastered email forwarding).
Beyond the messages themselves, think about how email sharing can be incorporated into all your content. Is there a clear "Email This" button on all your webpages? On the various parts of your mobile app? Within your booking confirmation pages? If there isn't, go ahead and take the time to add them.
6. Constantly Test and Refine
Finally, here's a well-known piece of advice that's worth reiterating: the secret to long-term email marketing success is testing and refinement.
It's hard to overstate the impact of testing and refining campaigns. Just altering the specifics of an individual offer—say from a percentage to a dollar-off amount—can lead to a huge jump in engagement. Similarly, a slightly tweaked subject line—perhaps an additional word or less punctuation—can perform much better.
The catch is that these trends vary not only from brand to brand, but even message to message. Consumers may respond well to lots of exclamation points in a Halloween email but not in a Memorial Day email; or, they might like percent-off sales on Black Friday but dollar-off offers the rest of the year.
The only way you'll know is to test. It does take a bit of time to create multiple versions of subject lines and in-message content, but it's absolutely worth it. Those little variations can have a big impact.
Check out the latest tactics for using email in travel marketing. Contact MDG today at 561-338-7797 or visit www.mdgsolutions.com.
MDG, a full-service advertising agency with offices in Boca Raton and New York, NY, is one of Florida's top branding firms. MDG's capabilities include print advertising, direct mail marketing, branding, logo design, creative, media buying and planning, radio and TV advertising, outdoor, newspaper, digital marketing, website design and development, online video advertising, infographic development, email marketing, video marketing, mobile marketing, content marketing, social media marketing, paid search marketing, and SEO. To learn about the latest trends in advertising and branding, contact MDG today at 561-338-7797 or visit www.mdgsolutions.com.