6 Keys to the Future of Big Data in Healthcare Marketing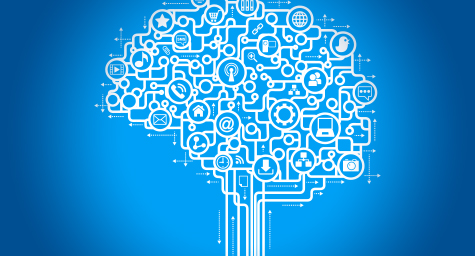 Big data is forecast to make a big difference in the future of healthcare, according to a recent report by the Ewing Marion Kauffman Foundation. The challenge lies in how healthcare organizations will make the best use of this big data in their practices and protocol. HealthcareITNews.com recently featured the insight of Joe Petro, senior vice president of healthcare research and development at Nuance Communications, who outlined six key ways that healthcare organizations can leverage big data in their future operations.
1. Figure Out How to Organize and Use Big Data – Despite the growing availability of information, hospitals don't have a way to easily make sense of it. The solution will lie in finding a way to organize this abundance of big data and make it both applicable and accessible to healthcare institutions.
2. Develop Technology That Taps Into Big Data – Analytics and big data will play an increasing role in a patient's medical choices, so organizations need to find ways to tap into that data to make it accessible and understandable to the patient. This will require dashboard technologies and analytics, as well as clinical intelligence technologies, business intelligence technologies, and revenue cycle management intelligence. This is there where institutions will be focusing their efforts in the coming years.
3. Use Big Data for Better Decision Support – Looking forward, evidence-based medicine and decision support will become much easier to access as more institutions start leveraging big data and analytics. In practice, this will enable a patient's medical history to play a role the front of the care cycle and determine its influence on later care, which will allow for the best medical decisions from the beginning.
4. Turn To Big Data to Ease the Flow of Information – The current lack of information flow in healthcare institutions has made it difficult for physicians and patients to make the most informed medical choices. By utilizing big data, information will be much easier for everyone to access and will greatly enhance every aspect from treatment decisions to diagnostic support.
5. Use Big Data to Increase the Quality of Care and Decrease Costs – Big data will significantly improve the system structure and reporting practices for institutions in the future, which will greatly reduce the issues that have led to lesser care and higher costs in the past. This should make prior mistakes completely avoidable and ultimately drive down the cost of healthcare.
6. Develop More Mobile Apps and Social Media That Capitalize on Big Data – As an incentive to keep patients healthy and out of their facilities, hospitals will start getting comped for maintaining the patient's health rather than prolonging their care. This pro-active and preventative focus is expected to spur an explosion of mobile healthcare apps and social media designed to give patients much easier access to nurses and physicians. Such access will allow patients to make smarter health decisions on a daily basis and get earlier medical treatment to avoid costly care later on.
Learn the latest strategies in healthcare marketing. Contact MDG today at 561-338-7797, or visit www.mdgsolutions.com.
MDG, a full-service advertising agency with offices in Boca Raton and New York, NY, is one of Florida's top healthcare marketing companies, whose clients include Dental Care Alliance, MDVIP, Max Planck Florida Institute, HCA East Florida, and Primary Pharmaceuticals. MDG's core capabilities include branding, logo design, digital marketing, print advertising, mobile marketing, email marketing, media planning and buying, TV and radio, outdoor, newspaper, video marketing, infographic development, Web design and development, content marketing, social media marketing, and SEO. To stay on top of the latest trends in healthcare marketing and advertising, contact MDG today at 561-338-7797. To learn more about how the digital age is redefining healthcare, click on MDG's infographic, "The Digital Diagnosis."