6 Links To Store Success For E-Commerce Retailers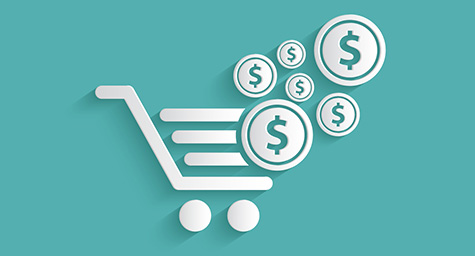 When you look at e-commerce titans like Amazon and Gilt, you see that they soared to success by using savvy marketing strategies. They leveraged a range of marketing tools to appeal to shoppers' needs, acquire new customers, and ensure satisfaction. HuffingtonPost.com shared six ways for e-commerce stores to have success in the bag.
1. Buy into Online Marketing
Online marketing offers a wealth of ways to target specific customers, anticipate shoppers' needs, and tailor creative to buyers. Try using these proven online marketing tactics:
Email engagement: Send shoppers special coupons and promotions, share store updates, remind buyers to replenish their stock.
Social media promotion: Use image-based social shopping networks like Polyvore and Pinterest to target specific markets, increase average order values, and raise conversion rates.
Search engine marketing: Buy ads that target key search terms on popular search engines and optimize your website to correlate with those terms to get greater results.
2. Shop for Smarter Sales Tactics
Try using upsells and cross sells to boost your revenue. Offer special incentives for spending more, create price tiers to convey a sense of status, and convey urgency with limited-time deals. All of these psychological factors will result in higher sales.
3. Sell the Sizzle with Copywriting
In e-commerce, copywriting is your virtual salesperson. Describe each product with passion and excitement to make them more enticing. When possible, tie a product to a memory or experience to make it resonate with shoppers.
4. Wrap Up Better Branding
To make customers loyal to your brand, you need to give them reasons to shop your store. Make your business more memorable and valuable with these simple strategies:
Create a unique selling proposition
Develop a unique personality and voice for your business
Distinguish the quality of your products
Establish a personalized and rewarding customer experience
Show appreciation to customers on a regular basis
5. Deliver Great Customer Service
It's important to always be courteous and polite with customers. Maintaining a calm tone and using positive language can show shoppers that they're valued and create a personal connection. Providing great customer service will also result in good customer reviews and testimonials, which can be used for online marketing purposes. Also, listen to customer feedback for ideas on new products and ways to improve operations. By providing excellent customer service, brands can develop customer loyalty, while reducing the cost of returns and exchanges.
6. Make Shipping Part of the Perfect Package
After providing a pleasing shopping experience, you need to continue that same satisfaction with shipping. Develop solid logistics and pay attention to your inventory to ensure quick and efficient delivery. If necessary, expedite an order for free to make sure that customers get their goods on time. And monitor your fulfillment process to stay aware of problems that could cause delays in delivery.
Connect to the latest in online marketing. Contact MDG.
MDG, a full-service advertising agency with offices in Boca Raton and New York, NY, is one of Florida's top branding firms. MDG's capabilities include print advertising, direct mail marketing, branding, logo design, creative, media buying and planning, radio and TV advertising, outdoor, newspaper, digital marketing, website design and development, online video advertising, infographic development, email marketing, video marketing, mobile marketing, content marketing, social media marketing, paid search marketing, and SEO. To learn about the latest trends in advertising and branding, contact MDG.