6 New Hotel Trends for 2017 That Are Here to Stay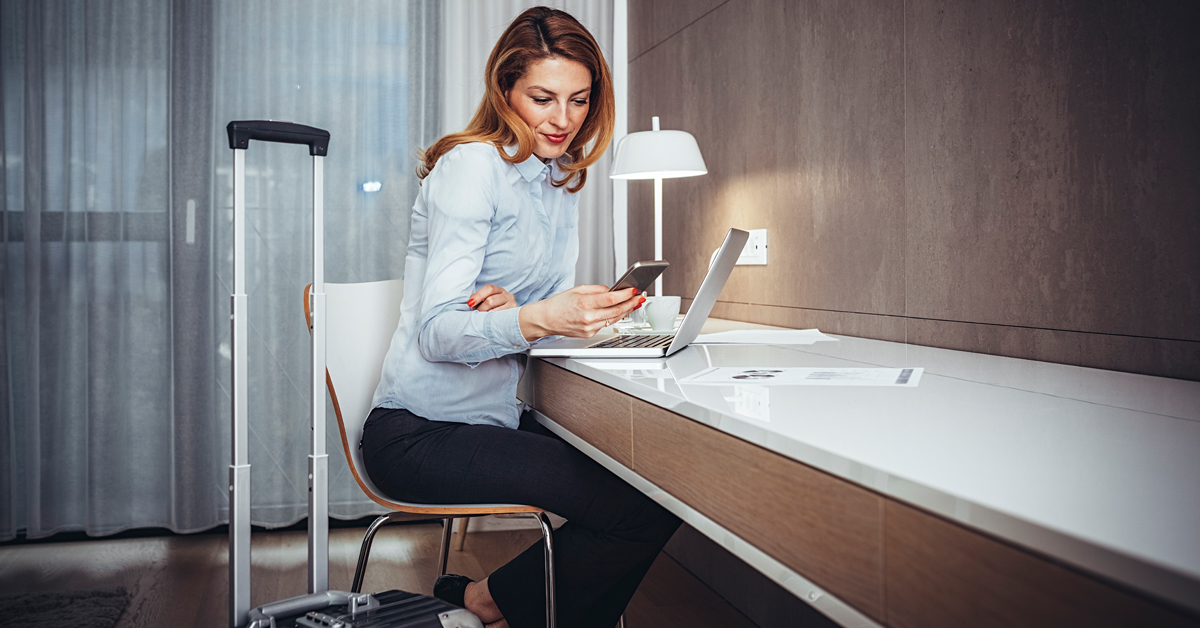 Six new hotel trends are becoming so popular that hotels can't afford to ignore them. From on-site dining options to the request for in-room technology, the hospitality industry must keep up with the latest trends to stay competitive. The biggest trends for 2017 were revealed in the 2016 Lodging Survey by the American Hotel & Lodging Association and featured in the Travel Market Report. For a closer look at where hotels are headed in 2017, Hotelmarketing.com shared the six top takeaways from the survey.
1. In-Room Technology Is Everywhere
Technology is a mainstay in everyone's life today, so most hotels are providing all kinds of in-room technologies to give guests added value and convenience. This technological trend has become ubiquitous, with 98% of U.S. hotels providing high-speed wireless Internet and 88% of national properties featuring high-definition flat screen TVs.
2. More Dining Destinations
To save weary travelers the time and effort of searching for local restaurants, many hotels are adding exciting dining options on site. According to the survey, 62% of hotels offer complimentary breakfast. These free morning meals are fixtures at a whopping 96% of mid-scale hotels, but are also becoming popular at 80% of both economy and upper-mid-scale hotels. While few luxury properties offer complimentary meals, these high-end hotels have started offering a much wider selection of dining options for every meal of the day.
3. Decreasing Resort Fees
The survey found that only 4% of U.S. hotels charge resort fees, which is a decline from 7% of hotels that charged them in 2014. But, fees for early checkout reached a record 34%. And, these resort fees are primarily charged by 31% of luxury hotels and 17% of independent hotels.
4. Luxury and Upper Upscale Hotels Making Room for High-End Services
The main appeal of luxury and upper-upscale hotels is their elite level of service. Consider valet parking, which is offered by every luxury property and 64% of upper-upscale hotels, yet only offered by a mere quarter of independent hotels. Dry cleaning and room service are also offered by almost all luxury and upper-upscale properties. While the overall percentage of hotels providing room service dropped, those hotels were outside of the luxury and upper-upscale categories. The top two chain-scale segments didn't change their offerings.
5. Comfort and Convenience Without Hesitation
With new and improved properties popping up every day, competition for bookings has never been higher. Since travelers are usually seeking comfort and convenience, upper-midscale to luxury hotels are responding to these requests by adding features that offer travelers maximum ease. These mobile conveniences have become extremely popular, with 65% of respondents using them during their stays.
6. Security Is Key
Safety is a must in travel today, so hotels are adding extra security features to make guests feel safer. The survey showed that 86% of properties have security cameras in the lobby, which is at all-high time considering only 58% had cameras in 2012.
Stay up to date on the latest trends in hospitality marketing. Contact MDG.
 MDG, a full-service advertising agency with offices in Boca Raton and New York, NY, is one of Florida's top hospitality marketing companies and branding firms. MDG's core capabilities include advertising, branding, logo design, creative, infographic development, digital marketing, creative media planning and buying, radio and TV advertising, website design and development, email marketing, mobile marketing, content marketing, social media marketing, and SEO. To stay on top of the latest trends in travel marketing and advertising, contact MDG.