6 New Twitter Updates Worth Tweeting About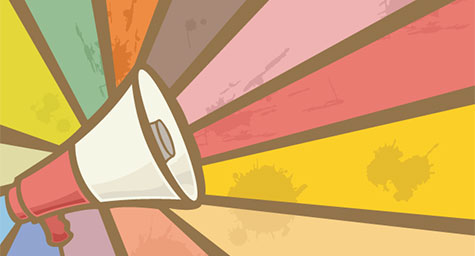 Twitter is following a steady path of growth by continually developing new features and functionality to meet the real-time needs of the real world. The social media network's latest innovations will provide new media and messaging, more relevant information, and much simpler social access. These additions will be rolled out in the coming year, but The Wall Street Journal profiled six that are certainly worth a mention.
 1.    New Apps on the Timeline – Twitter is striving to ensure relevance by investing in the development and debut of a number of new apps in the near future. This multi-app strategy shows that the company is serious about growth and improvement, yet they are declining to mention details about the apps on the way.
 2.    Trending Toward Shareable Video – The social network first moved into video by letting users share GIFs and six-second video clips on Vine. Soon, Twitter will expand its video variety by allowing users to upload, edit, and share videos in real-time on the site. This a huge move because they'll be one of the first to offer these options.
 3.    Ways to Handle Private Messaging – Twitter will advance beyond its public messaging prominence by enhancing its more private direct-messaging functionality. The company is planning to roll out a number of new features in the next few months that will let users share more privately on the platform. The first to debut is the ability to share tweets on a one-on-one, private basis.
 4.    Follow Highlights Easily – To help users keep track of tweets while they're away from the timeline, Twitter is offering a convenient feature that will highlight the relevant tweets they may have missed based on the people they follow and the content they favor.
 5.    Connect Instantly to Everything – Twitter knows that both time and real-time matter to users, so the company is debuting an "instant timeline" designed to automatically display tweets from people whom the site recommends they follow based on their shared preferences. This convenient feature will save users from searching for accounts and make the most of both their time and their timelines.
 6.    Location Comes into Account – To increase the relevance of its location abilities, Twitter is planning to bring more location-based content and contacts to users. The company has successfully tested some new location-based features and is planning to give some a permanent place on the site.
With these new features, Twitter is showing that it understands the needs and feeds of its users and will continue evolving to enhance their experience.
Get updates on what's up and coming in social media. Contact MDG.
MDG, a full-service advertising agency with offices in Boca Raton and New York, NY, is one of Florida's top branding firms. MDG's capabilities include print advertising, direct mail marketing, branding, logo design, creative, digital marketing, media buying and planning, radio and TV advertising, Web design and development, online video advertising, infographic development, email marketing, mobile marketing, content marketing, social media marketing, paid search marketing, and SEO. To learn about the latest trends in advertising and branding, contact MDG.