6 Steps for Inbound Marketing Success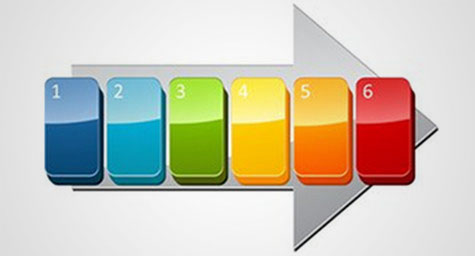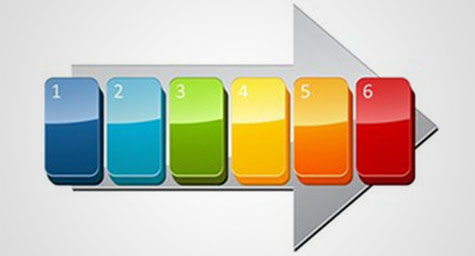 Technology has redefined the purchasing process and had a major impact on the way consumers discover, assess, and buy their products and services today. Online shopping, digital review resources, and social media recommendations have rapidly gained both prominence and preference over traditional advertising as consumers become more and more empowered by their digital options. This means that marketers must pay closer attention to the ways consumers will respond to being reached. Rather than distribute a generic message, it's vital to establish a strong online presence across the media channels most relevant to the target audience, from social media sites to search engines. This will allow consumers to feel like they're discovering the brand rather than just being sold a product. Once the leads stream into the sales funnel, this online presence will help the brand hold on to prospects throughout the buying cycle. For a step-by-step guide to implementing this inbound marketing strategy, Marketingprofs.com provided these six savvy steps for success.
1. Write Worthwhile Content  – Developing effective content on a regular basis takes the talent of a skilled copywriter who is able to create compelling content that reaches and resonates with the target audience. Finding a strong copywriter can have numerous benefits for the brand in regard to building awareness, identity, and community.
2. Schedule Systematic Tracking – Before distributing a digital marketing message, develop a plan for tracking its overall performance. Today's technology enables tracking by behavior, revenue, URL, and many other means, so talk with the team to choose the best metrics. Then, the focus can shift to the promotion of the product or service.
3. Initiate Integrated Distribution – Integrate various methods of distribution for maximum reach. Promote through the brand's website, on social media networks, through media contacts, via email, and with search marketing. Addressing all of these channels will ensure comprehensive promotional coverage.
4. Arrange Automated Follow-Up – Once the message is properly promoted and distributed, it's time to watch and wait for leads. Yet generating leads is only the first step and it's essential to develop trust and preference with potential consumers and keep them engaged throughout the purchasing cycle. Use various means of marketing to maintain the interest of these prospects and try to have these follow-up methods in place so you're prepared for any situation.
5. Rate Leads, Then Send to Sales – With the leads coming in, it's important to qualify them with a scoring system based on the goals of the campaign. Before handing off the most qualified leads to sales, it's helpful to give the sales team access to important data related to each lead so they can target their approach and message to each prospect.
6. Track and Tweak – As always, continue to monitor and measure the digital marketing campaign to ensure that it's achieving optimum reach and performance.
To learn more about the power of inbound marketing, contact MDG today at 561-338-7797 or visit www.mdgsolutions.com.
MDG is a full-service advertising agency and one of Florida's top digital marketing companies, with offices in Boca Raton and New York, NY. MDG's 360° integrated marketing strategy uses just the right mix of traditional and digital to reach your goals. While some industries may fare better in print and others online, we strive to create a balanced approach where traditional and digital marketing efforts support each other and your marketing message is tailored to the medium. To stay on top of the latest trends in inbound marketing, contact MDG today at 561-338-7797 or visit www.mdgsolutions.com.
Read more at MarketingProfs.com.