6 Surprising Brands on Board with Pinterest for Social Media Marketing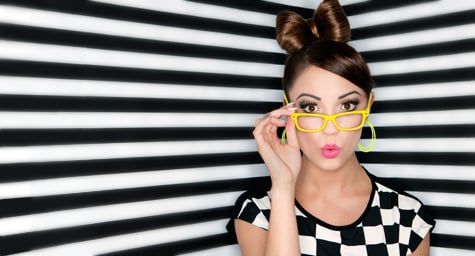 A major mistake in marketing is thinking that Pinterest is only picture-perfect for certain kinds of brands. Many assume it's only useful for fashion houses, baby brands, restaurants, travel firms, and wedding-centric companies. But the truth is that every brand has a place on Pinterest because every brand can share its story through the power of pictures. And since Pinterest is now the second-largest driver of social media traffic on the Web, marketers can't afford to ignore this rapidly growing network. Of course, a brand must follow its audience to the social media networks they choose to use. While Facebook, Twitter, and LinkedIn have proven very popular, today's huge interest in Pinterest makes it well worth exploring, especially by brands that think they don't belong there. To show why Pinterest is the perfect place for every brand and business, Hubspot.com found six brands that exceed expectations on Pinterest.
General Electric – GE may appear to be a traditional company, but they're surprisingly open to trying newer methods of social media and content marketing like Pinterest. Their willingness has been worth it and they've proven prolific on Pinterest where they have consistently created content that sparks pinners' imaginations.
The Weather Channel – Few would have predicted that Pinterest would work for The Weather Channel, but the network is currently shining on Pinterest by pinning about much more than the forecast. Their pins span the spectrum of popular Pinterest topics, from travel to gardening to animals, which are all related to weather to a certain degree.
Lowe's – While ads for the home improvement store are mostly geared toward men, they're having success on female-based Pinterest by pinning photos of projects for women. Lowe's knows that females are fans of crafting projects, home improvements, and fun family activities, so they woo women by posting pins that build on these popular interests.
Random House – Some say that book publishing is directly at odds with our digital age, but Random House is turning the page to bring classic penning to modern pinning. The publisher is leveraging the digital power of Pinterest to create boards for literature lovers that feature pins inspired by novels.
Texas A&M – Higher education usually scores extremely low in social media, but Texas A&M excels in their use of Pinterest. They ace the space by creating boards built on school spirit that speak to Aggie alumnae. They pin photos of Aggie weddings and babies, plus build boards of tailgating highlights. It appears that college nostalgia puts the school in a class by itself on Pinterest.
Petplan Insurance – People love pictures of animals, so Petplan Insurance uses Pinterest to pin photos of these furry and feathered friends. But they get creative with these creatures by adding fun puns and funny photos, which keep users begging for more.
Implement a successful social media strategy today. Contact MDG at 561-338-7797 or visit www.mdgsolutions.com.
MDG is a full-service advertising agency and one of Florida's top marketing firms. With offices in Boca Raton and New York City, MDG's core capabilities include creative, branding, logo design, print advertising, digital marketing, mobile marketing, email marketing, media planning and buying, TV and radio, outdoor advertising, newspaper, video marketing, Web design and development, content marketing, lead generation, mobile marketing, social media marketing, and SEO. To discover the latest trends in branding and advertising, contact MDG today at 561-338-7797.