6 Tips for Tapping Twitter for B2B Leads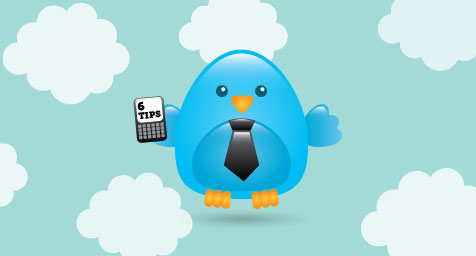 Twitter's been trying to win B2B marketers and their branding firms by developing products for winning business. Their latest release is targeting technology that allows you to reach and target prospects based on your own email databases. While this tool can turn leads into followers, it's important to first understand how prospects act and react on Twitter in order to make your efforts effective. To help you use the site as a source for lead generation, AdAdge.com posted some savvy social media suggestions.
1. Give a Little to Get a Lead – When looking for leads on Twitter, you need to give people a reason to give you their email. This can be done by developing useful content that prospects will want and then offering it in return for their contact information. It's a worthwhile exchange that can be worth a lot to your business.
2. Make Business More Personal – Using Twitter for lead generation is good for business, but to get great results you need to get personal. After all, Twitter is a social media tool and social interaction is a personal exchange. Twitter makes it easy to get to know your prospects and interact with customers so you can tailor your message to meet their needs.
3. Ask for Less to Get More – A basic rule of lead generation is that conversion rates go down as the number of steps involved goes up. This is especially true on Twitter, where tweets are meant to be short and sweet. To lessen the load on your leads, Twitter has made a lead generation card that features a landing page within a tweet to ask prospects for their email address. It merges many steps in a simple card, but wait to send it until you've built a bond or you may appear too aggressive.
4. Hop onto Hashtags – Since hashtags are must-haves for industry events, there are lots of paid and organic opportunities to use hashtags to benefit your business. Use them to meet and greet prospects attending an event or just to promote your presence at an upcoming conference. One case study showed a 30 percent increase in booth traffic for a brand due to these types of promoted tweets.
5. Get in on In-Stream Promoted Accounts – B2B marketers have two Twitter options for boosting their followings. One is a simple promoted account placed on the side of the page and the other is an in-stream promoted tweet that includes a "follow" button. Many B2B marketers have significantly increased their followers by using the in-stream tweet and found it performed better than promoted accounts. The secret to using it successfully is to keep the tweet relevant, interesting, or funny to make users want to follow you.
6. Test, Track, and Optimize – Now that Twitter offers the tools to track conversions from promoted tweets, take advantage of this ability to try out different messages to optimize your spend. This can save you a lot of time and trouble and make your spend more worthwhile.
With these six smart strategies, you can use Twitter to tap and target B2B leads and convert them into clients and customers.
Stay connected to stay current in lead generation tactics. Contact MDG today at 561-338-7797 or visit www.mdgsolutions.com.
MDG is a full-service advertising agency and one of Florida's top branding firms. With offices in Boca Raton and New York City, MDG's core capabilities include creative, branding, logo design, print advertising, digital marketing, mobile marketing, email marketing, media planning and buying, TV and radio, outdoor advertising, newspaper, video marketing, Web design and development, content marketing, lead generation, mobile marketing, social media marketing, and SEO. To discover the latest trends in branding and advertising, contact MDG today at 561-338-7797.