6 Travel Trends Driving Travelers Out of Town in 2016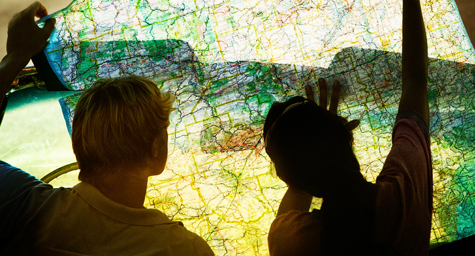 People travel for different reasons, but how will they choose where to get away and stay in 2016? Plus, how much will they spend and how much will their choices change the travel industry? To answer all of these questions and see where travel is headed in 2016, TripBarometer conducted a study on the upcoming travel plans of more than 44,000 travelers and hoteliers. Tripadvisor.com explored the results and arrived at these six travel trends for 2016.
1. Searching for New Experiences
In 2016, travelers of every age want to visit new places and do novel activities. According to the study:
69% of travelers worldwide plan to try something different in 2016.
Around 20% of global travelers are considering taking their first cruise this year.
2. Welcoming Higher Spending for Personal Value
Travelers are willing to spend more than ever on their travel experiences this year for personal pleasure. Among those who plan to spend more on travel:
49% believe that they or their family deserves it.
31% say they will to benefit their health and well-being.
3. Arriving at Destination Decisions for a World Of Reasons
Today's travelers choose destinations for a number of reasons, including special offers from accommodations.
47% of travelers say that the culture of a country has determined their travel decisions in the past.
21% say that special deals and packages have led them to a destination.
20% booked a trip to a destination that intrigued them on TV program.
4. Locating Cool and Connected Amenities
In 2016, travelers are seeking certain amenities in their accommodations. These amenities range from Wi-Fi to air conditioning. The study showed:
63% of travelers say air conditioning in accommodations is a travel necessity.
46% insist on Wi-Fi where they stay, with 26% demanding super-fast Wi-Fi.
40% believe that breakfast is the most important amenity in a property.
5. Hiking Up Room Rates
With the global economy looking up, almost half of hoteliers plan to drive room rates up in 2016. According to the study:
47% of hoteliers worldwide will raise room rates this year.
65% of rate increases are due to higher overhead costs, while more than one-third are based on both higher demand and recent renovations.
75% of business owners are optimistic about profitability this year.
91% of hoteliers believe direct bookings are key for the future of their businesses.
6. Realizing an Online Presence is the Ticket to Success
Hospitality businesses say that maintaining a strong online presence is on the priority list in 2016. They are seeing that their Web-wide reputation makes a difference in bookings and business.
93% of hoteliers believe that online traveler reviews are vital for the future of their business.
59% of accommodation owners plan to spend more on online reputation management in 2016.
Travel brands and hospitality marketing experts should use these top travel trends as a guide to explore the most worthwhile opportunities in travel this year.
Discover the latest trends in hospitality marketing. Contact MDG.
MDG, a full-service advertising agency with offices in Boca Raton and New York, NY, is one of Florida's top hospitality marketing companies and branding firms. MDG's core capabilities include advertising, branding, logo design, creative, infographic development, digital marketing, creative media planning and buying, radio and TV advertising, website design and development, email marketing, mobile marketing, content marketing, social media marketing, and SEO. To stay on top of the latest trends in travel marketing and advertising, contact MDG.