7 B2B Marketing Fallacies and the True Road to Results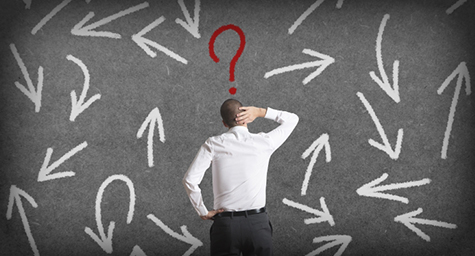 B2B marketing has risen to new high-tech heights due to advances in display advertising, online targeting and marketing automation. Fortunately, these innovations are affordable and accessible to all B2B marketers seeking more accurate ways to reach audiences online. While these opportunities can definitely help optimize marketing efforts, there are still certain misconceptions about what truly drives B2B marketing success. MarketingProfs.com listed the seven greatest marketing myths to reveal the truth to getting the best B2B results.
1. Branding Is More Important In B2C Than B2B – Branding is actually more important in B2B than in B2C because the B2B purchase process is long, complex and requires numerous decision-makers. Research shows that up to 90 percent of the process is complete before a sales person is ever involved. This makes it essential for marketers to take a full-funnel approach to creating brand awareness. They should use a combination of initiatives, from lower-funnel email marketing to later-funnel targeted display ads. Only then will they be able to reach, engage and inform the entire target audience.
2. Last-Click Measurement Offers A Precise View Of Marketing Value -Google reports that a buyer averages 4.3 brand interactions in the 48 hours before making a purchase, so marketers that measure marketing value by last-click attribution may misrepresent ROI by more than 100 percent. The way to prevent this error and make better budgeting decisions is to use tools that provide insight into every point of marketing contact. This will help marketers accurately assess attribution to determine which channels contributed to the purchase.
3. Gaining The Attention Of The Right Company Results In Successful B2B Marketing – While being before the right company is certainly important, it is much more vital to be in front of the right people at that organization. It's these decision-makers that truly matter. General company targeting doesn't guarantee that the message will reach a company's decision-makers, which is a waste of marketing resources. Instead, try to target the ads directly to these decision-makers in order to get real results.
4. All B2B Targeting Is The Same – Unfortunately, not all B2B targeting data is reliable. Poor data quality in online advertising is especially prevalent with behavioral targeting and IP address targeting. Even registration data can be grossly inaccurate because research shows that up to 88 percent of people a have lied on a registration form. The best data comes from providers that use a variety of sources. Data and sourcing processes should also be reviewed and validated by third parties to ensure optimal quality. By taking these precautions, marketers can attain the most reliable and relevant targeting data.
5. Display Ads Don't Generate Leads – Display advertising can be a powerful way to drive leads at every stage of the marketing funnel due to the strong relationship between branding and direct response programs. Consider how a comScore study revealed that prospects served with search ads for a brand were 82 percent more likely to purchase the product than if they had no exposure. More importantly, the study showed a 119 percent sales boost when the search ads were paired with display ads. Clearly, the resources invested in branding are integrally linked to the return expected on direct response programs.
6. Business Marketers Need To Maintain A Business Focus – Since our professional lives and personal lives tend to overlap today, marketers need to deliver the right message to prospects wherever they are consuming information online and at every stage in the purchase cycle. At the same time, they must engage the various visitors to their Web sites and social channels. To achieve these goals, B2B programs must be well-integrated into their overall marketing strategies.
7. Businesspeople Insist On Personalized Marketing – While personalization has been extremely effective for building relationships and retargeting prospects, such personalization is best with an opt-in approach. Using personalized communications with prospects before they have given permission or too high in the marketing funnel can be an invasion of privacy and do damage to a brand's image. Instead, marketers must introduce the brand and develop a relationship before becoming too personal. Yet once a prospect is acquainted with a brand, research shows that personalization can have enormous rewards.
There are many misconceptions surrounding B2B marketing, but knowing the facts behind the fallacies can lead to true marketing success.
Discover tried-and-true strategies to maximize your B2B marketing. Contact MDG today at 561-338-7797 or visit www.mdgsolutions.com
MDG, a full-service Florida advertising agency, with offices in Boca Raton and New York, NY, specializes in developing targeted Internet marketing solutions, exceptional creative executions and solid branding and media buying strategies that give clients a competitive advantage.
Our core capabilities include branding, logo design, creative, digital marketing, print advertising, media planning and buying, TV and radio, public relations, Web design and development, email marketing, social media marketing and SEO.