7 Challenges Healthcare Marketers Must Survive in 2017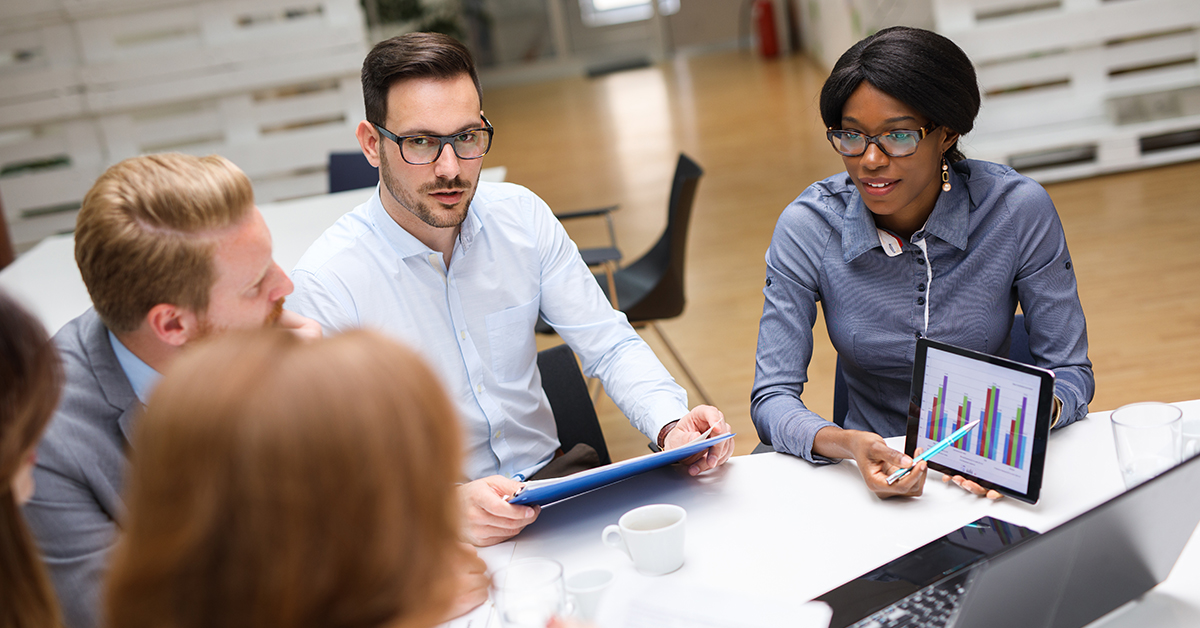 In 2017, marketers have a healthy assortment of tools and channels to reach, target, and directly connect with consumers. But healthcare marketers are faced with many more obstacles than marketers in other industries, which makes it extremely difficult to leverage their many of their marketing opportunities. From stringent regulations to a lack of technological understanding, healthcare marketers deal with serious rules and limitations every single day. While the healthcare industry is finally becoming more open to many of the latest marketing advances, marketers still have a way to go to gain the flexibility and access they need for the most effective communications. To shed light on the many challenges afflicting healthcare marketers this year, we've shared seven of the biggest problems they'll need to endure.
1. Ailing Digital Marketing Investment
Most U.S. consumer industries spend billions of dollars on digital marketing. But Econsultancy.com reported that healthcare and pharma marketers only spend approximately $1.4 billion on digital advertising. This demonstrates how the healthcare industry lags far behind other industries in digital marketing investment.
The healthcare industry's lack of digital investment has created lucrative opportunities for third parties to provide both consumers and physicians with online resources for healthcare information. Even though healthcare professionals have better data, content, and qualifications to deliver this type of medical information, they're not making it widely available through the digital channels that people demand today.
2. Lack of Care for Metrics
Most marketers in other industries believe that metrics are a must today. But healthcare organizations haven't shared this sentiment because marketing has traditionally held little importance to them.
Fortunately, this is beginning to change and now some healthcare companies are embracing metrics that measure branding, growth, and campaign success in their marketing. Yet metrics related to patient satisfaction, stakeholder interest, and paid media are still vastly underused. This has made it much more challenging for healthcare marketers to get a comprehensive view of their efforts and performance.
3. An Unusual Market Structure
The U.S. healthcare industry is unlike others because few consumers are directly responsible for paying for their healthcare services and medications. Payment often comes from third parties like insurance companies, which gives them enormous financial control over how patients access their healthcare treatments and drugs.
This has put healthcare marketers in a very difficult situation. Even if they're able to compel patients to use a certain healthcare system, provider, or medication, there's no guarantee that the consumer will be able to use that service or product without the consent and payment of a third party. This presents major targeting challenges and makes it difficult to create successful healthcare marketing strategies and initiatives.
4. Not Understanding How to Treat Data
In the report, Organizing Healthcare Marketing in the Digital Age, research showed that most healthcare organizations lack the skills and tools to understand the latest data sources and gather large amounts of data at speed. In addition, almost half of the organizations studied were uncertain of how to apply their CRM data in their marketing campaigns.
Since successful digital marketing is dependent on the proper collection and use of data, healthcare marketers need to increase their data-related abilities in order to make the most of their marketing efforts.
5. Not Making Mobile a Healthcare Marketing Priority
According to HealthcareSuccess.com, 80% of Americans either use or own smartphones today. This has made mobile into a new universal standard and an optimal way to directly connect with patients.
While people still use desktops, laptops, and tablets, they're more inclined to use mobile devices first for all types of communication. This is because mobile allows for phoning, emailing, locating local healthcare services, and conducting online healthcare research. And since mobile devices can be used anywhere and any time, they provide fast and convenient access to a full range of healthcare information. With the ubiquitous presence of mobile, healthcare marketers need to develop a mobile-first mindset and then adapt their messages and budget to other communication methods and channels.
6. An Unhealthy Level of Trust
Pharma and the healthcare industry have earned an unfortunate reputation for a lack of transparency regarding important medical issues. As a result, consumers and medical providers have little trust of the healthcare information, ads, and promotions distributed by healthcare marketers.
As healthcare experts have advised, the only way for healthcare marketers to restore any sense of trust is by becoming better storytellers and sharing the real-life healthcare experiences of patients instead of creating uninformative ads for prescription drugs.
7. Strict HIPAA Rules Prevent High-Tech Innovations from Thriving
In recent years, there has been a steady stream of exciting technological healthcare innovations. One of the most promising has been the emergence of health-related wearable devices. While many consumers are purchasing these health-focused wearables, healthcare marketers haven't been able to leverage these wearable opportunities to their fullest potential for many reasons. One of the biggest obstacles has been HIPAA, the Health Insurance Portability and Accountability Act, which governs the use of patient health information.
According to HIPAA, healthcare organizations must get consent directly from patients before using their health information in any of their marketing efforts. And since wearables collect a patient's personal health information, there are a lot of unanswered questions about its use in marketing. Such HIPAA regulations have prevented healthcare marketers from taking full advantage of many technological advances today.
Armed with this insight, healthcare marketers can work to develop innovative ways to overcome many of these obstacles and make their marketing efforts thrive.
Examine what works well in healthcare marketing. Contact MDG.
MDG, a full-service advertising agency with offices in Boca Raton and New York, NY, is one of Florida's top healthcare marketing companies and branding firms, whose healthcare clients include Dental Care Alliance, MDVIP, Max Planck Florida Institute, HCA East Florida, Primary Pharmaceuticals, and MD Now. MDG's core capabilities include branding, logo design, print advertising, digital marketing, mobile marketing, email marketing, media planning and buying, radio and TV advertising, outdoor, newspaper, video marketing, infographic development, website design and development, content marketing, social media marketing, and SEO. To learn more about the latest trends in healthcare marketing, contact MDG.