7 Steps for Analyzing Your Analytics Team's Value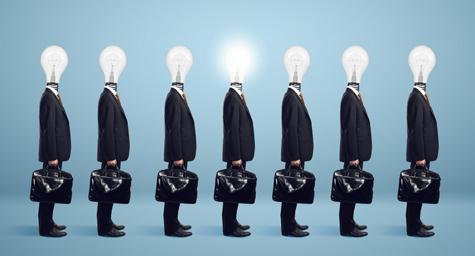 Big data is a big deal today, which is why many more companies are boosting their budgets for analytics to help them handle their huge amount of information. In fact, a recent CMO survey showed that about 5.5% of marketing budgets are currently being spent on marketing analytics, yet that number is projected to rise to 8.7% by 2017. Despite that optimistic outlook, not all companies have a strong analytics team to track the trends, patterns, and solutions hidden deep within the data. Just as measuring data can make or break a business, companies must measure the effectiveness of their analytics teams to tell how well they perform. To see if your analytics team meets your marketing goals, MarketingProfs.com posted ways to gauge if your talent is good for your business.
1. They Ask the Right Questions – People search for data to solve problems, but analytics specialists must know the real nature of the problem before they can find a solution. The only way to find those answers is by asking the proper questions. That's why the best analysts always inquire about company goals and any obstacles they want to overcome. These answers will determine the direction of their analytics.
2. They Turn Statistics into Stories – Storytelling is a must in data analysis because a clear and concise story can ensure the accuracy of the data and discern any concerns. Most importantly, it helps the analytics team communicate its findings in a way that executives can understand. A good story tells its own story about the value of data collection.
3. They Know that Feelings Determine Figures – Good analysts know that consumers decide with emotions and then justify judgments with facts. This is why an analyst's knowledge must go beyond numbers and they must have a strong understanding of people. This insight is essential to determining what drives consumers' emotional choices, as well as motivating their team members.
4. They See the Big Picture and the Small Details – Many analysts just focus on specifics, while others only look at the long term. But analysts need to have both of these talents to translate all types of findings and make reliable recommendations.
5. They Use Both Sides of the Brain – Right-brained people are more logical and scientific, while left-brained thinkers are more intuitive and creative. Although analytics is based on conclusive numbers, it also encompasses changing emotions. That's why the ideal analysts are gifted at using both sides of their brains. Both the rational and passionate play into decisions, so the best analysts are able to account for both.
6. They Know the Visual is More Valuable – Analytics can be complex, but the results must be easy to grasp. That's why the best analysts use the power of pictures to deliver data in presentations. Pictures are the simplest way to convey information and tell a story in few words. And displaying data through charts, graphs, and illustrations makes the information more understandable and the presentation more enjoyable.
7.  They Turn Analysis into Action – It's not enough to simply spot a problem, there needs to be an actionable solution. A good analyst uses data to determine performance and then translates results into steps for success. After all, a company wants its analysis to pay off, so the analytics team needs to produce a plan that can turn their findings into ROI.
Use these seven indicators to test your analytics team.
Measure and analyze your data to meet your marketing goals. Contact MDG today at 561-338-7797 or visit www.mdgsolutions.com.
MDG is a full-service advertising agency and one of Florida's top branding firms. With offices in Boca Raton and New York City, MDG's core capabilities include branding, logo design, print advertising, digital marketing, mobile advertising, email marketing, media planning and buying, TV and radio, outdoor advertising, newspaper, video marketing, Web design and development, content marketing, social media marketing, and SEO. To discover the latest trends in advertising and branding, contact MDG today at 561-338-7797.