7 Things You Must Know Now for Google Authorship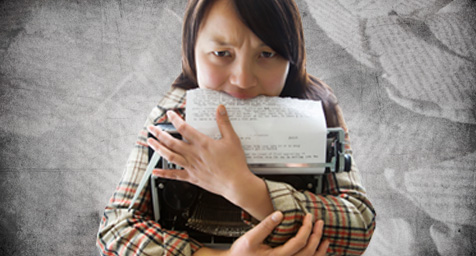 Google Authorship sprang onto the SEO scene about two years ago as a way for online content creators to claim, control, and connect to their content. Today, it has developed into a must-have marketing tool for SEO, as well as a means to more visibility and credibility for authors. Its popularity can be attributed to the familiar appeal of authors who are more real than renowned. To help Google Authorship users get the most from the technology, SocialMediaToday.com featured the following seven insights.
1. Google Determines Official Online Ownership ­– Content creators can only claim rightful ownership and authorship after they've been recognized by Google. Yet once they've received this recognition, authors can take complete control and credit for everything they've created. Google Authorship serves as a virtual byline that links all of the author's content to their Google+ profile. This ensures that everything they've created is attributed directly to them and anyone who tries to claim credit for their work will be penalized.
2. Not All Content is Eligible for Authorship – Google Authorship is meant for a single piece of content featuring the designated author's attitude or analysis on a certain subject. It's not designed for a compilation of the author's content or for work without a particular perspective or analysis.
3. Only One Author is Allowed – Google Authorship only recognizes one author per piece of content. If an article or blog post has numerous authors, Google requires that one person be named as the author. Since multiple authors are a frequent occurrence, Google is working on a way to adapt to that scenario.
4. Authorship is for People, Not Personas – The purpose of Google Authorship is to give people credit and credibility for the content they've created. This is why the use of brand mascots or whimsical carton characters as "authors" is disapproved of by Google.
5. Rel=Author and Rel=Publisher are Not the Same – According to Google, rel=author is designed as a way for authors to link their individual content to their Google+ profile, while rel=publisher allows a company to develop a communal identity by connecting their business website content to their corporate Google+ page.
6. Content in Multiple Languages by the Same Author Must All Be Linked to the Same Single Author – Regardless of various language translations, a piece of content needs to be linked to its creator's singular Google+ profile in the author's primary language.
7. Google Authorship is an Option, Not an Obligation – Content creators who don't want authorship footnotes in search results can either choose to make their Google+ profile private or remove the contributor links on their articles. Yet content creators should seriously reconsider not utilizing authorship since it offers so many benefits, such as establishing credibility, enhancing SEO efforts, and endorsing all associated content.
While the Web can sometimes seem like a mystifying maze of content, Google Authorship provides a sense of order and ownership that gives authors the credit and control they deserve.
Learn the latest SEO strategies for optimal online decisions. Contact MDG.MDG, a full-service advertising agency with offices in Boca Raton and New York, NY, is one of Florida's top creative ad agencies. Our 360° integrated approach uses just the right mix of traditional and digital marketing to reach your advertising goals. MDG's core capabilities include print advertising, branding, logo design, creative, digital marketing, media planning and buying, radio and TV advertising, Web design and development, online video advertising, email marketing, social media marketing, and SEO. To stay on top of the latest trends in search marketing, contact MDG. For a look at what kinds of content Google ranks highest, see "Top 10 Types of Content That Google Favors."