7 Things Your Interactive Agency Should Be Doing for Your Brand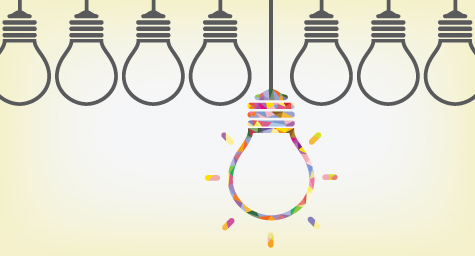 While the definition of "interactive" is debatable given the rapid advancements in Web marketing over the last five years, agencies that pride themselves on delivering potent digital marketing solutions have had to embrace these changes to deliver attributable ROI for clients. From branding, lead generation, and search marketing, to email and social media marketing, an interactive agency should have no shortage of opportunities to increase the profitability of a client's digital business. At the minimum, an interactive agency should be able to deliver significant return in these seven channels:
1. Display Marketing and Retargeting
One of the most important branding initiatives an agency can deploy for a client is a display marketing and retargeting campaign. There are myriad advertising platforms that can be instantaneously utilized to build brand awareness and distribute promotional offers to attract new visitors. Creating an effective display campaign within Google AdWords requires an experienced marketer to select appropriate topics and interests, but it isn't an initiative that should take weeks to orchestrate—your agency should have an in-house paid-search marketer poised to deliver effective campaigns in a timely manner.
If your agency is relying on an outsourced entity to design, create, and deploy display campaigns, it's probably time to look elsewhere. It's essential for agencies to have paid-search marketers in house so that creative teams can work collaboratively, developing inspiring visual media that serves a specific call to action.
Retargeting campaigns provide tremendous opportunities to build brand awareness and bring visitors back to a client's domain for a "second look." The ability to serve targeted media to consumers based on their interests and behavior is an unparalleled opportunity for brands to get more out of paid search spend.
Retargeting platforms like AdRoll, Criteo, and MediaForge are outstanding resources that your interactive agency should be well acquainted with. While there likely is opportunity for your brand within the Google Display Network, an agency should know which platform will deliver the most potent results based on the nature of the initiative.
2. Mobile-First Optimization
Forget mobile compatibility—it's becoming a mobile-only world. Look around the next time you're in a public place and you'll notice that nearly everyone is on their phone. In the span of just a few years, smartphones have taken over the market to a point of near saturation; it's difficult to find someone without a smartphone these days. Regardless of what your brand represents or what it sells, your audience is visiting you through a mobile device—probably before ever engaging on a desktop or laptop computer. Your agency should, at the very least, set mobile optimization as a top priority—if not superseding all other initiatives.
Responsive site design is one of the easiest ways to ensure that a target audience can engage with your brand at any point in digital interaction. An agency should be capable of delivering a responsive site design efficiently and effectively as a priority initiative if one isn't already in place. Creating a responsive site design essentially requires the development of three different site designs, which are triggered by "break points." The goal is to serve a website experience tailored specifically to the device being utilized to access the domain. While the mobile phone experience may differ from the desktop experience, UX priorities should be factored in seamlessly so that an audience can follow priority paths intuitively and without delay.
There is simply no excuse for not having a mobile-optimized site experience in 2014. If your website isn't built on a content management system (CMS) that supports responsive design, your interactive agency should be working on the migration.
3. SEO and Content Marketing
Succeeding in organic search isn't easy, particularly since Google changes the "terms of engagement" on a monthly basis. SEO techniques that worked two years ago can have disastrous consequences today. To that point, SEO techniques that worked a few months ago may not take into consideration the current organic landscape or follow best practices that support a brand in the context of socially integrated search. The reality is, your brand cannot and will not succeed online without factoring in organic search—it is the largest traffic-delivery channel and will remain the initial point of discovery for most of your audience in the years to come.
Most agencies struggle to succeed with SEO efforts on behalf of clients, typically because they are still wrapped up in the old world of SEO. Optimizing a domain to perform well in search engine results pages (SERPS) is a balance between "relevancy" and "authority."
To be "relevant" for the keywords utilized by consumers to find your products or services, an agency must be able to conduct meticulous research to identify the language that is commonly used within your digital industry. Understanding the language a target audience uses to find products and/or services online is a key component of an effective SEO strategy, and is a resource your agency should be able to deliver without issue. Once that language is discovered (or, even better, proven through search network advertising), optimizing the information architecture (IA) of a client's domain is the next step. To earn maximum benefit, keyword research should be included as an integral part of information architecture development, but this is where most interactive agencies fail, because web designers and programmers typically construct websites without any regard for the language that the target audience will use to find a client's offerings online.
When it comes to building "authority," effective content marketing tactics are key. An interactive agency should be able to define and produce compelling, creative, and potentially viral media to support a client's digital growth. Content marketing serves a triple role, which will make or break a brand's strength in the digital ecosystem. Editorial purposed for content marketing expands the size of a domain by publishing new pages within a site's architecture, acts as a magnet for inbound links (a critical facet of SEO), and provides fodder for curation on social media channels like Facebook.
Creative, consistent, and compelling content marketing initiatives should be the cornerstone of an SEO strategy—and is something an interactive agency should be planning and developing for your brand from day one.
4. Email Marketing
Email marketing is a double-edged sword in the fullest sense of the term. While it is a critical communication channel that is essential to building a digital brand, it can also drive consumers away out of annoyance. When your agency implements an email marketing campaign, it should be designed with the interest of the user in mind. If you're blasting out promotional messages littered with "click here" calls to action, you're wasting your time and budget.
Email marketing should be leveraged as a methodical tool to engage an audience thoughtfully and personally—not promotionally. Brands often get caught up in a "sell, sell, sell" mentality, which is one of the worst approaches to email marketing. Your interactive agency should be able to define an email marketing strategy that consistently engages a target audience (who subsequently agreed to receive your email communications) with personalized, valuable, and engaging content.
Understanding the frequency with which you should engage your target audience through email marketing is critical—perhaps even more critical than the message itself. Under no circumstance should an interactive agency coordinate email campaigns that are being sent out three or more times per day, which, unfortunately, is a common practice. Most brands want to "get the word out" about sales, promotional offers, and events, all with the intention of selling more products or getting more leads. Email, however, is a personal experience—an opportunity to speak directly to your consumer on a one-on one-basis. Violating the trust someone bestows on your brand by requesting email interaction is a tremendous mistake, since it compromises the integrity of your brand to a point that is irreparable. Your interactive agency should understand how to build brand integrity through email marketing and should never utilize this important marketing channel as a tool to "sell, sell, sell."
5. Conversion Rate Optimization
Testing should be at the core of an interactive agency's digital strategy. The world of web design changes so fast that relying on a single landing page or design can leave a brand stranded in the abyss of the Internet. With tools like Unbounce, Optimizely, and Google Analytics Content Experiments, deploying multivariate split tests to improve conversion is straightforward. An interactive agency must be able to design, develop, and implement a campaign to improve the volume and quality of conversions your brand is able to capture from the Web—no excuses. If SEO is considered an art, then CRO is definitely a science. Effectively improving the capability of a website or landing page to capture more leads is a product of methodical analysis and a structured approach to engaging with a target audience. Design is at the core of CRO, but a profound understanding of UX is required to put all the pieces together seamlessly. Your interactive agency should be able to analyze visitor flow reports in analytics to understand where and why conversion is taking place on a domain, and then optimize that experience. CRO can be as simple as shortening forms or improving the visibility of CTAs, but can also require more sophisticated experimentation that compares the behavior of an audience to emotional triggers in myriad scenarios. The bottom line is, your interactive agency should be able to factor CRO as an integral part of growing a client's brand and methodically improve the quantity and quality of new business being captured digitally.
6. Social Media Marketing
When it comes to future-proofing the success of a content-based marketing strategy, promoting genuine, valuable, and entertaining content through Facebook, Twitter, YouTube, and Instagram is at the top of the priority list for most interactive agencies. Social media marketing (SMM) provides an unparalleled opportunity to establish or reinforce brand identity and can serve as a catalyst for building consumer engagement through digital media. In addition to serving as a platform for publishing or promoting rich media, social media marketing can also drive product sales or serve as an important lead generation source. While managing multiple platforms can be a tedious endeavor, requiring constant monitoring and responsiveness, the practice has become a quintessential responsibility that progressive interactive agencies are now offering to clients.
Facilitating social endorsement isn't an easy job, but it does provide tangible value that can effectively turn fans into customers if managed properly. Most agency-based efforts in the discipline of social media marketing focus on engaging with a target audience, building community, and earning customer loyalty, but at a minimum, your interactive agency should be able to provide rapid customer support, promote exclusive offers/promotions, and facilitate the development of brand ambassadors who can ultimately emerge as champions for your digital authority. If your interactive agency isn't focused on building a loyal audience for your brand through social media, it's probably time to look elsewhere.
7. Online Reputation Management (ORM)
Taking control of and improving the quality of your brand's identity online is a fundamental responsibility your interactive agency should manage. An effective online reputation management initiative is no longer a choice—consumers will discuss your brand whether you like it or not and you need to be prepared to respond professionally and quickly. While it's one thing to talk about "taking control of the conversation," an interactive agency should be able to actually do that through proactive initiatives such as creating/claiming public profiles on social review sites, actively monitoring/responding to reviews or criticisms, and responding rapidly to problematic situations as they arise (i.e., providing customer service).
ORM is entirely about action—not just planning or protocols. Having the tools, resources, and experienced professionals in place before a reputation issue occurs is key. Your interactive agency should be able to do more than just monitor your brand's presence/mentions online—it also should be able to deliver resources that improve the integrity of your digital presence while systematically building a community that will naturally defend you. Conducting ORM services in a socially driven digital ecosystem requires specialized "listening" tools and marketing professionals who are experienced in the discipline. If you're considering an interactive agency for ORM services, be sure to request case studies as well as the methodologies they've utilized to improve, preserve, and protect the digital integrity of their clients' brands. Being proactive is essential and a proven track record of performance is critical.
What your interactive agency "should" be doing—and "should" is definitely a relative word—is a product of what you hired them to do in the first place. Essentially, the nature of your interactive agency's role in growing your brand should be spelled out from the beginning of the relationship. Every agency has its strengths and weaknesses and, as a client, you should be aware of what those are. At the minimum, your interactive agency should be able to deliver potent marketing strategies designed specifically to increase the perception, integrity, and visibility of your brand. Whether that's accomplished through the channels mentioned above, or more traditional media like print or broadcast, ultimately, your target audience will engage with your brand digitally. Discovery, accessibility, and engagement are key elements of a branding strategy that your interactive agency should be able to improve. If not, it's time to consider someone else!
Learn about the latest in digital marketing. Contact MDG today at 561-338-7797, or visit www.mdgsolutions.com.
MDG, a full-service advertising agency with offices in Boca Raton and New York, NY, is one of Florida's top interactive agencies and branding firms. MDG's capabilities include print advertising, direct mail marketing, branding, logo design, creative, media buying and planning, radio and TV advertising, digital marketing, Web design and development, online video advertising, infographic development, display marketing and retargeting, mobile marketing, email marketing, content marketing, lead generation, online reputation management, social media marketing, and SEO. For the latest trends in advertising and branding, contact MDG today at 561-338-7797 or visit www.mdgsolutions.com.