8 Amazing Emerging Technologies from 2011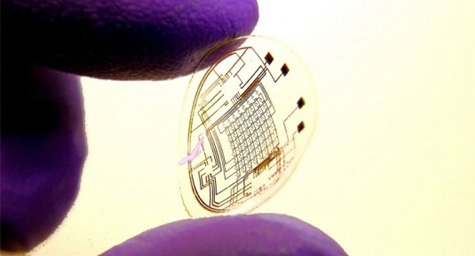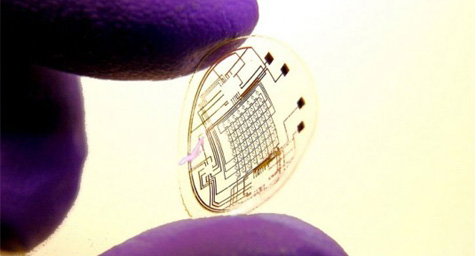 In 2011, we witnessed many technological breakthroughs that have the potential to change our lives, our businesses, and our world. Mashable.com offered a look at its favorite emerging technologies from the past year and explained why these wonders will define the future.
1. Better Batteries – 2011 brought a number of battery advances, from the debut of a new polymer that allows for a 30% longer charge than current lithium ion batteries, to a technique that may enable batteries to completely charge and discharge in seconds.
2. Flexible Gadgets – While today's touchscreens demand a delicate touch, a Canadian inventor developed a bendable display that may make glass gadgets obsolete.
3. LED for Networking Needs – Last year, German scientists discovered a way to transmit data through regular light bulbs while maintaining their use as sources of light. These "networking illuminators" can reach up to 10 square meters and may redefine digital networking as we know it.
4. Contact Lenses that Display Visual Data – These high-tech contact lenses display electronic information directly to the wearer without having to look at a digital device. They are completely safe to sensitive eye tissue and offer endless uses, from instant Web access to live-action gaming.
5. Advanced Augmented Reality – The geniuses at Sony were able to create a holodeck-like experience that may be a game-changer in live-action play.
6. Smudge-Free Screen Coatings– Touchscreens now show every fingerprint, but German scientists developed a screen coating that can actually repel those oil-based smears.
7. Computing on a Cloud – In "cloud computing," the power of several computers can be combined and used over an open network to deal with difficult tasks. This concept has evolved into "social cloud computing," which enables social network groups to combine their computer processing power with a greater degree of intimacy and trust.
8. Full Duplexing that Doubles Data Transmissions – A team of Rice University researchers was able to transform existing equipment to transmit twice as much data over a wireless network.
It's remarkable to think that so many powerful advances have emerged over the past year. These discoveries are only in their infancy, but hold enormous promise of what's waiting in 2012 and beyond.
To incorporate the latest technological advances into your marketing strategies, contact MDG.
Our core capabilities include print advertising, branding, logo design, creative, digital marketing, media planning and buying, TV and radio advertising, customer relationship management, inbound marketing programs, public relations, Web design and development, email marketing, social media marketing, infographic design, and SEO. View MDG's creative marketing portfolio.
Read more at Mashable.com.