8 Hot Real Estate Marketing Trends to Watch in 2018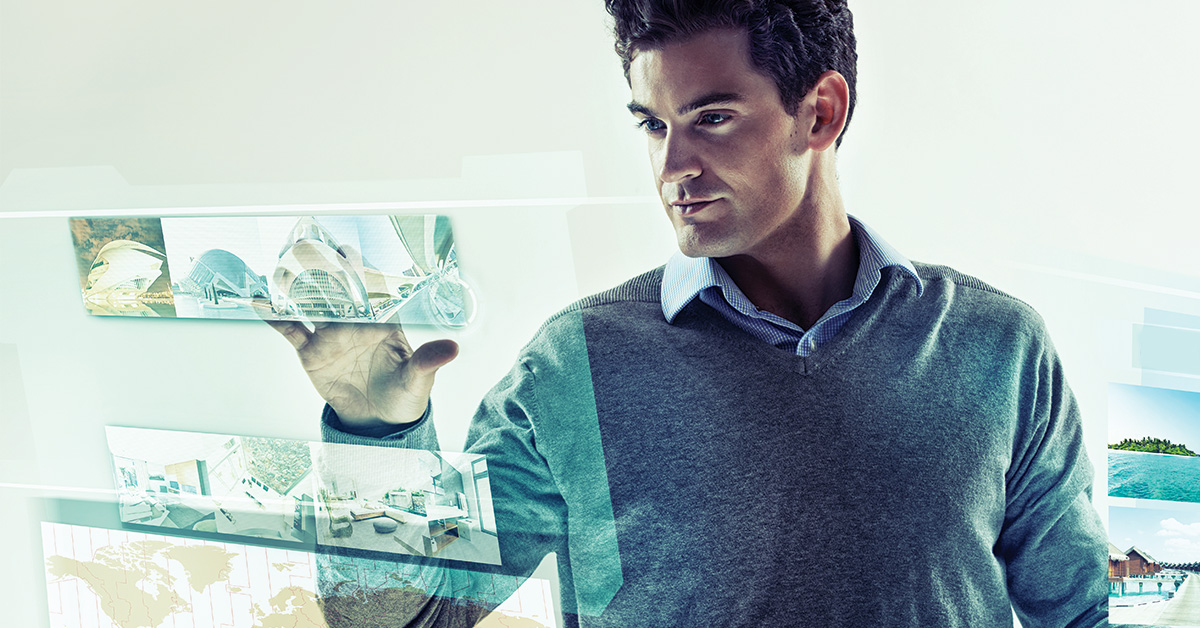 Which real estate marketing trends should you be keeping an eye on in the year ahead? What should you be budgeting for and planning to implement?
While there are seemingly countless tactics and tools to choose from, a few stand out as the ones to follow. Each of these is relevant to businesses of all sizes and has the potential to significantly improve the effectiveness of marketing efforts over the next twelve months.
So, what are these key approaches? Here, in no particular order, are the eight real estate marketing trends we believe every firm should watch closely in 2018:
1. Tax Bill–Related Content and Advice
It's hard to overstate the impact that the U.S. tax bill passed at the end of 2017 could have on the real estate industry in 2018.
According to a recent survey from Realtor.com, 87% of people who plan to buy a home and 43% of people who plan to sell a home this year say the tax changes will influence their approach.
Consumers are hungry for information about what the bill is, how it will impact the market, and whether it should alter their choices. Real estate firms are perfectly positioned to step in and help fill this demand by supplying expert advice and content.
2. Virtual and Augmented Experiences
One of the challenges with real estate marketing is that consumers usually have to see the product—the building, home, space, apartment, etc.—in person before deeply engaging.
Luckily, a host of new technologies are making it much easier for people to "see" real estate digitally. Some examples include Matterport, a tool that creates rich virtual/visual tours of properties, and Pandora Reality, an augmented reality experience provider that presents what construction projects will look like when completed.
These are just the tip of the iceberg. Big technology firms such as Apple and Google released tool kits last year which made creating virtual and augmented offerings much easier. That should make these experiences even more affordable and accessible to real estate firms in 2018.
3. Featured-Listing Advertising
Over time, digital platforms such as Google and Facebook have evolved into pay-to-play channels for businesses. Not surprisingly, real estate-specific channels are now following this model.
As consumers have increasingly turned to sites such as Zillow and Trulia to find properties, those firms have increasingly moved toward charging in order to be showcased prominently.
This shift isn't necessarily a bad thing. The move toward paid placements forced Facebook and Google to develop sophisticated tools to help advertisers, and it's doing the same for real estate platforms. In 2018, investing in featured listing ads will likely give marketers access to new units and targeting options that were never available in the past.
4. Marketing Automation Platforms
If only you had more time you'd be doing much more with your marketing program. You'd likely be engaging more people, developing more content, and doing more personalization, right?
Well, while it's impossible to create more time, it is possible to be much more efficient with the time you have. That's why marketing automation software platforms are so valuable for real estate firms.
With the right systems and setup, it's now possible to automate many marketing tasks, including tracking leads, running email drip campaigns, and delivering targeted pieces at the right time. And the good news for marketers is that these tools are set to become even more powerful and more affordable in 2018.
5. Advanced Social Ad Campaigns
It's not news to most real estate marketers that social media is an effective advertising channel. However, many firms still don't fully understand how incredibly powerful these platforms have become.
A host of fresh offerings from the major networks—including new/improved retargeting, geofencing, and unit options—have made it possible to reach audiences more precisely and more efficiently than ever before.
The key to capitalizing on this is to develop advanced social campaigns which make use of the full range of tools and formats. Firms that step up their game in 2018 and invest in sophisticated social approaches are likely to see an impressive ROI on their spend.
6. Hyperlocal Content Creation
The increasing ability of social and search platforms to accurately target consumers based on exact location opens up a powerful opportunity for real estate firms: hyperlocal content.
Content that's aimed at people who are in, or interested in, specific locations—such as neighborhood guides, local market reports, etc.—is highly effective because the narrow focus serves an important need.
What's important to remember with hyperlocal content is that it involves two parts: developing the right pieces and delivering them to the right people. Real estate firms that master both creation and targeting will have a powerful tool in 2018 to reach lucrative audiences.
7. Google My Business Optimization
As consumers move more and more to mobile to access the Internet, Google My Business (GMB) becomes more and more important for real estate firms.
What you put into GMB now informs so much of what consumers discover about your company; that information is what links map/search queries to your locations, it's what allows people to see your hours/phone number/etc., and it's what presents valuable reviews.
Moreover, GMB is quickly evolving to help real estate firms in new ways. For example, it recently opened up to allow builders to claim the addresses of model homes. More of those sorts of changes are likely to come in 2018, and they will make the platform even more important.
8. Millennial-Buyer Targeting
Real estate firms have been hearing about the rise of Millennials for a long time. However, up until recently, it's been hard to clearly see the impact of this demographic shift in the market.
This year that's set to change. Realtor.com researchers forecast that Millennials will account for 43% of home buyers taking out mortgages in 2018—up from 40% in 2017. Moreover, the largest cohort of Millennials will turn 30 in 2020.
That means that shifts residential market will largely be dependent on this younger generation. Ultimately, the preferences and needs of Millennial buyers will likely drive the real estate market in 2018 and for many years to come.
Leverage the power of today's marketing trends. Contact MDG today at 561-338-7797 or visit www.mdgsolutions.com.
MDG, a full-service advertising agency with offices in Boca Raton and New York, NY, is one of Florida's top branding firms. MDG's capabilities include print advertising, direct mail marketing, branding, logo design, creative, media buying and planning, radio and TV advertising, outdoor, newspaper, digital marketing, website design and development, online video advertising, infographic development, email marketing, video marketing, mobile marketing, content marketing, social media marketing, paid search marketing, and SEO. To learn about the latest trends in advertising and branding, contact MDG today at 561-338-7797 or visit www.mdgsolutions.com.