8 Hotel Marketing Tips for Snapping Up More Instagram Followers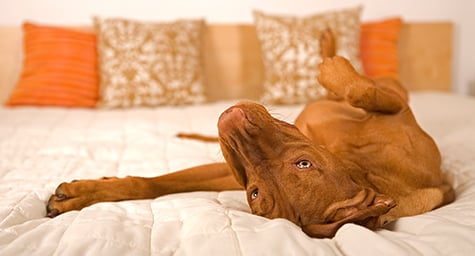 With more than 400 million users worldwide, Instagram can provide a hotel with extraordinary exposure to a world of potential guests. But to stand out from the sea of snapshots and convert users into followers and guests, hotel marketing experts must make their brand's Instagram accounts enticing and enjoyable while shining the spotlight on everything the hotel offers. Luckily, Capterra.com shared these eight valuable tips to help hotels look good on Instagram.
1. Stay High-Quality
Instagram is designed to provide a virtual, visual experience through high-quality, shareable images. This is what makes the social photo-sharing site so worthwhile for hotels because it allows users to virtually experience a hotel and entices them to visit. But if the quality of the images is less-than-the-best, the images will be ignored and the hotel will look like it doesn't care about providing the best experience. To avoid this problem, a hotel should only post clear, compelling, quality images that essentially sell the hotel by sight.
2. Stay Focused On the Experience
Since any hotel can post pictures of the scenery, this is simply not enough to make someone want to visit. A hotel needs to show all of the amenities it offers and the experience it provides to distinguish itself from competitors. So with Instagram photos, try to find creative ways to visually capture exceptional service, unique amenities, outstanding room service, delicious dining, fun features, and personal moments to engage and entice users.
3. Stay Trending
Instagram features hashtags that give trending topics a visual advantage. The beauty of hashtags is that clicking on one leads users to all Instagram posts that include the hashtag. If a hotel can leverage a trending topic by using its hashtag on their image, it can provide outstanding exposure and attract more followers.
4. Stay Collaborative
Instead of spending a lot of money on professional photography that may not capture the guest experience, ask guests to take photos and videos during their stays and then post them on Instagram. Guests have personal knowledge of the hotel highlights that affected their experience, so their images will better convey to others what the hotel truly offers. In addition, it shows guests that the hotel cares about their view of the experience and creates a stronger bond.
5. Stay Humorous
On Instagram, a funny image can capture attention, create a positive association, and compel sharing. It can highlight the guest experience in a memorable way to show potential guests the fun and enjoyable time that awaits. So get creative with your images to capture the humor in the hotel, the staff, and the overall experience.
6. Stay Moving
A picture may be worth a thousand words, but a moving image speaks volumes. In addition to posting pictures, Instagram lets users post 15-second video clips that bring an experience to life. These videos naturally capture attention and give users a real-life, really memorable look inside the hotel experience.
7. Stay Winning
Want to engage users and generate lots of buzz? Hold a contest. Encourage users to enter by submitting photos, videos, or other content that captures their guest experience in order to win exciting prizes. In addition to supplying a wealth of content, contests build momentum for the hotel and are likely to be shared, which attracts more followers and visitors.
8. Stay Special
Every hotel is unique, so find what makes your hotel special and highlight it on Instagram. Post images that convey what makes your hotel desirable and different from than the rest, whether it's luxurious amenities, an ultra-cool vibe, or above-and-beyond service. Capture what makes your hotel special to make users want to experience it.
See how Instagram can boost your brand's hotel marketing efforts. Contact MDG.
MDG, a full-service advertising agency with offices in Boca Raton and New York, NY, is one of Florida's top hospitality marketing companies and branding firms. MDG's core capabilities include advertising, branding, logo design, creative, infographic development, digital marketing, creative media planning and buying, radio and TV advertising, website design and development, email marketing, mobile marketing, content marketing, social media marketing, and SEO. To stay on top of the latest trends in travel marketing and advertising, contact MDG.