8-Point Checklist: Turn Your Social Media Marketing Into a Profit Center [Infographic]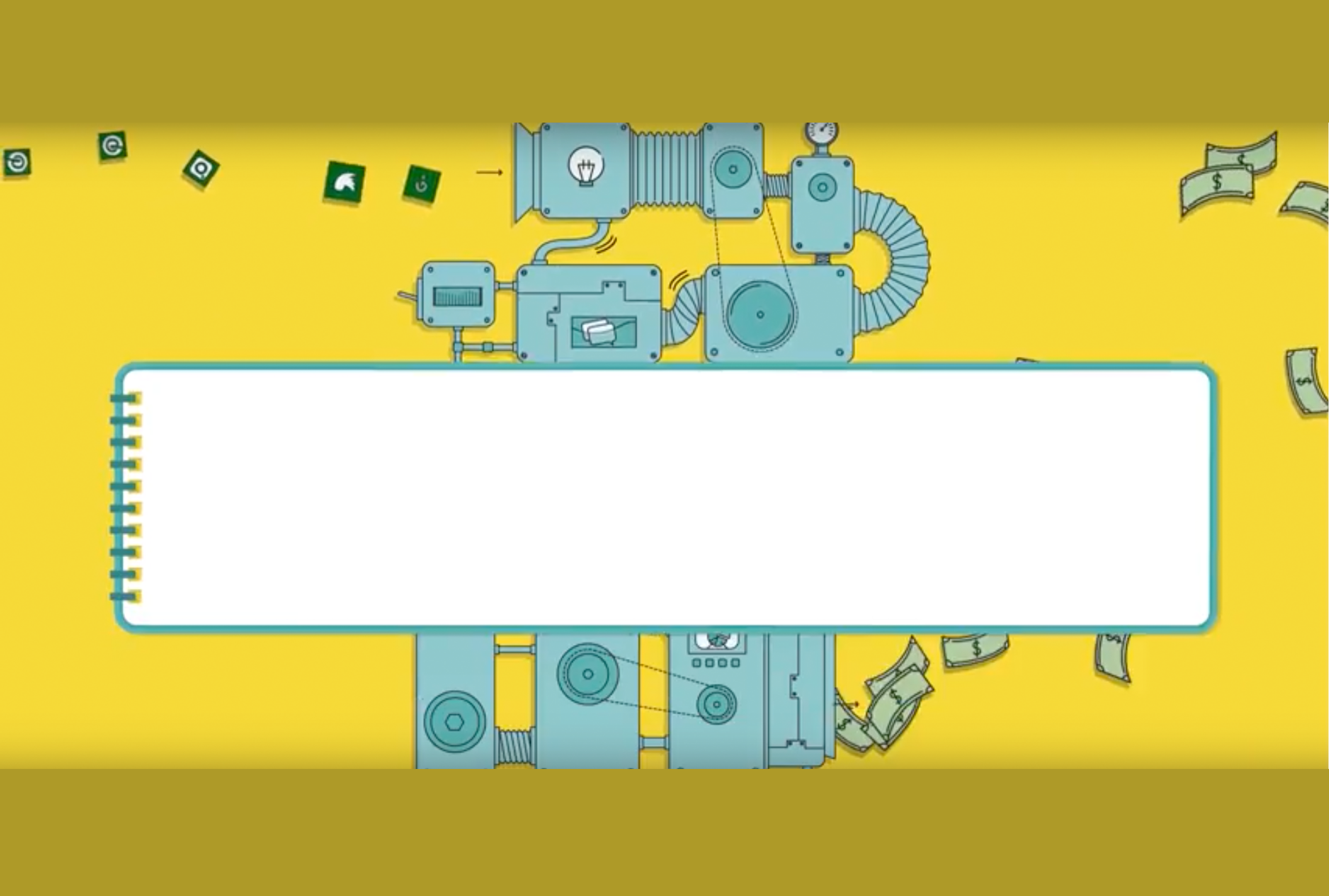 Social media may be a playground for your customers, but not for your company. For a business, social media marketing should be taken every bit as seriously as any other marketing initiative if you want to see results. Or, more specifically, profits.
[jump]
Here's a checklist of eight core areas that must be considered when executing social media for your brand:
1. Strategy
A social media manager should be aligned with your business goals and capable of translating the very real KPIs you have for your business into an execution that moves the needle. If either strategy alignment or executional knowledge is missing, your social media efforts will lack impact and will not provide ROI.
2. Social Platform Audit
Your brand, even at the highest level, has limited resources to make an impact on social media. For this reason, it's imperative to perform a competitive audit to understand the tactics that your direct competition is using. You can then either replicate their efforts if you think you can best them, or you can employ a "blue ocean strategy" to capitalize on your opponent's weaknesses—creating uncontested market space that makes the competition irrelevant.
3. Understand the Technology
A social media manager doesn't need a strong background in coding, just a clear understanding of the underlying technology and how it impacts marketing efforts. For example, in a multi-location business, a social media manager would need to understand how to enable the Facebook "locations structure" in a parent/child relationship. This ensures that the top-level content on the Facebook brand page is publishing down to the child pages and that your content is consistent across all Facebook brand touchpoints.
Another example of technology comprehension would be knowing how to install the Facebook pixel for remarketing or for creating a lookalike audience to dynamically target your most-likely-to-convert audience within Facebook advertising. These are just a few of the many detailed technical elements that a social media manager must be proficient in to get the job done right.
Other technical topics that a social media manager needs to be versed in include:
E-commerce integration

Lead form optimization

Influencer outreach tracking

Call tracking measurement

Social publishing software

Social measurement tools

Review solicitation solutions

Graphic design software

Social media advertising dashboards

Landing page optimization

Content queue management and control

User generated content
4. Social Paid Media
Gone are the days of posting content and having your audience see it. Paid media spend is now the name of the game if you hope to achieve results. Without promotion of content, the effort it takes to create it might as well be spent on some other vital business task. Social media networks—especially the big ones like Facebook, LinkedIn, Twitter, Pinterest, Instagram, and YouTube—all have powerful methods of promoting content to your target audience through paid media. You just need to know how to use them.
If your social media coordinator thinks Facebook's "boost button" is all you need, your business is in trouble. Strong targeting paired with spot-on creative in your posts is the best way to achieve results.
5. Content Development
On social media, your brand strategy is only as good as your content, the emotions it elicits, and the actions it encourages your audience to take toward achieving your marketing goals. A strong copywriter needs to work with a talented graphic designer—and more and more these days, a videographer—to continually win the hearts and minds of your audience, whatever your goals.
6. Customer Response (Online Reputation Management/ORM)
Great customer service delivers on the brand promise you've made to your customers. Social media—whether it's a Tweet, Facebook comment, or Yelp review—is the vehicle allowing your customers to engage with your brand. It also allows your social media team to quickly and expertly help them with their questions or concerns. Online reputation management (ORM) is the practice of taking care of reviews, both positive and negative, that your customers leave on public review sites about your brand, service, or products. A good social media manager will design a tiered response protocol, in line with your brand standards, that helps facilitate timely response and reflects well upon your brand.
Crisis management is another area that comes into play when someone's brand experience can no longer be handled by customer service. With social media crisis management the manager needs to be able to act as a public relations strategist, understanding the consequences of each potential response to the issue and ensuring that the brand presents itself in such a way as to forge new relationships with outside parties watching the crisis unfold.
7. Compliance & Risk Assessment
The last thing a social media manager wants to think about are the risks involved with their "big campaign."  But if not considered seriously, violations of trademark or copyright can cause legal and even financial difficulties for a brand. A solid compliance-review process is a critical step toward avoiding (or potentially dealing with) sticky situations online.
8. Measurement
Your marketing objectives have definitive key performance indicators (KPIs). Likewise, your social media efforts should be structured to enable tracking. You should be able to quickly update tactics and strategies as new information comes to light. Your social media team needs to measure how effectively you're achieving your goals, whether it's:
Measuring awareness through impressions and reach
Understanding brand affinity through social shares, likes, and comments
Determining purchase intent through actions such as website clicks or form fills
Comprehending ROI through shopping cart checkouts or appointment-setting phone calls
While it may seem to your customers that your social media marketing strategy is all fun and games, it's a serious endeavor. Your business must master these eight core disciplines to turn social media from a cost center into a profit center.

MDG, a full-service advertising agency with offices in Boca Raton and New York, NY, is one of Florida's top branding firms. MDG's capabilities include print advertising, direct mail marketing, branding, logo design, creative, media buying and planning, radio and TV advertising, outdoor, newspaper, digital marketing, website design and development, online video advertising, infographic development, email marketing, video marketing, mobile marketing, content marketing, social media marketing, paid search marketing, and SEO. To learn about the latest trends in advertising and branding, contact MDG today at 561-338-7797 or visit www.mdgsolutions.com.