9 Social Media Trends to Watch in 2019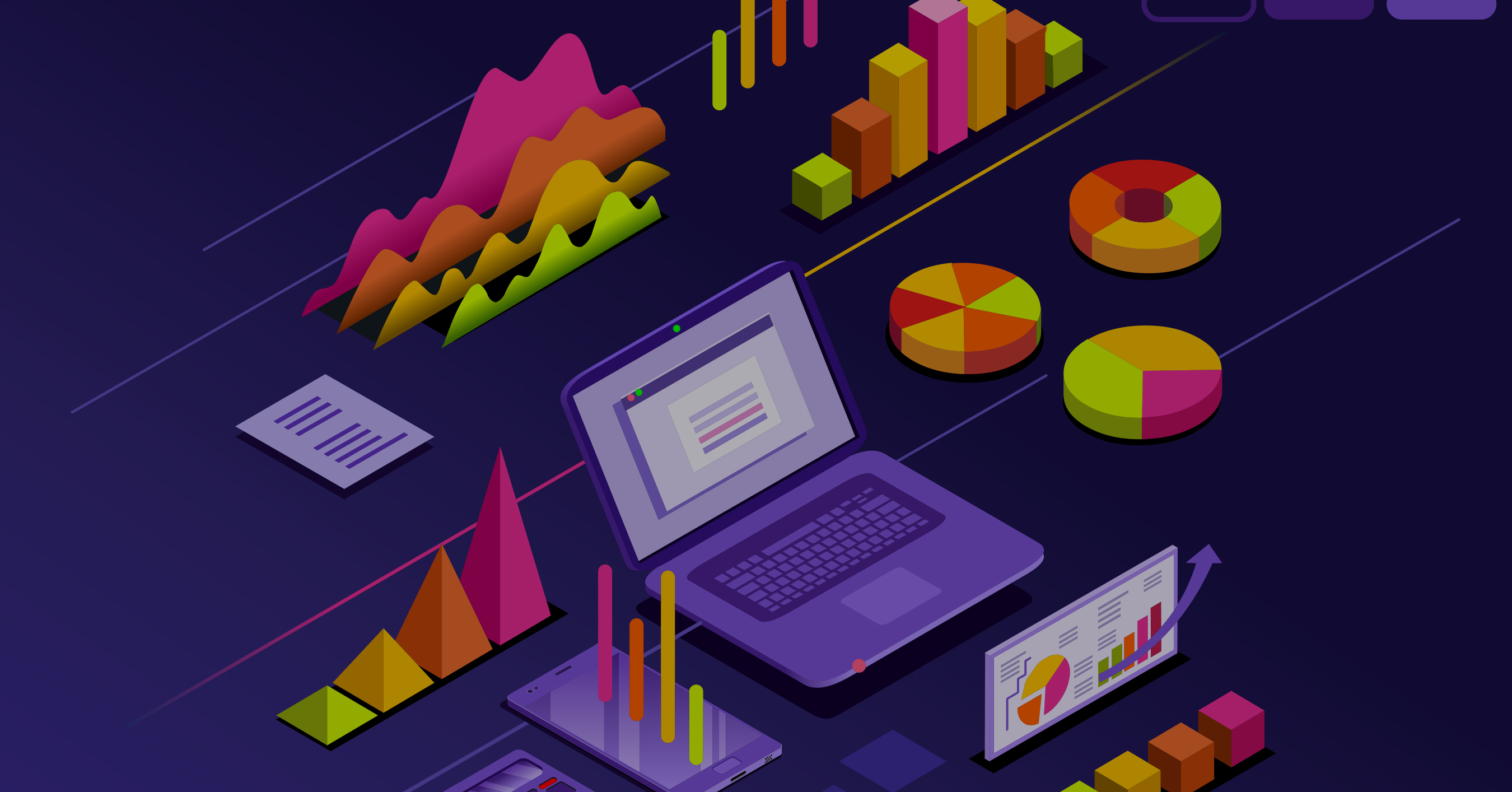 When it comes to social media, the year ahead should be quite an interesting one for marketers.
On one hand, social media companies are in the midst of grappling with some very thorny issues — from privacy/data concerns to slowing growth — and the repercussions could bring challenges for platforms and marketers alike. On the other hand, platforms are continuing to evolve rapidly in order to boost engagement (longer time spent, more e-commerce purchases, etc.), and this will give brands access to many fresh approaches to achieve their goals.
Given all this, what are the shifts that businesses should be following closely? Which features, content types, tactics, and evolutions have the potential to significantly impact social media marketing efforts in the months ahead?
Here are nine of the key social media trends we believe every brand should watch closely in 2019:
1. Social Stories
While posts currently rule social media, a new format is coming for the throne: stories.
Stories — vertical-oriented, impermanent slideshows comprised of videos and images — are growing 15x faster than news feeds and already have 450 million daily users on WhatsApp, 400 million on Instagram, 70 million on Facebook Messenger, and 150 million on Snapchat (the platform that pioneered the feature).
As for the future, Facebook's chief product officer believes, "the Stories format is on a path to surpass feeds as the primary way people share things with their friends" in 2019.
2. Social Messaging
The rise of the stories format is highly important to marketers, but another shift in social media behavior may be even more impactful: the rapid adoption of messaging apps.
In her 2018 Internet Trends report, tech soothsayer Mary Meeker highlighted a fact that marketers often overlook: three messaging platforms (WeChat, WhatsApp, and Facebook Messenger) now have more than 1 billion monthly active users, and the growth of these types of apps continues to be breathtaking.
It's believed that the majority of digital sharing is now occurring on "dark" (i.e., one-to-one) channels such as messaging apps rather than via public feeds. This could have huge implications for brands looking to connect with audiences in 2019.
3. Privacy and Transparency
Given the various recent scandals and breaches, it's no wonder that people have become wary of how social networks approach privacy and information: more than half (51%) of Americans now say they do not trust platforms to protect their data.
Moreover, some 80% of consumers are concerned about the access advertisers have to what they post on social media and 81% of consumers want brands to focus on being transparent on social media.
This isn't to say that social platforms aren't thriving and central to people's lives — more than two-thirds of American adults are on social media and most visit a network at least daily. Rather, it's simply a reminder that social media is built on trust. If users stop trusting that their data is being protected and used properly, and if they don't think advertisers are behaving openly and responsibly, they will stop engaging. That's why both social marketers and the platforms themselves need to be hyper-vigilant about privacy and transparency in the year ahead.
4. On-Platform Shopping Features
One thing that's been puzzling about social networks over the past few years is that it's remained relatively difficult to shop on them.
That's finally changing. Platforms are rapidly adding features to please both consumers as well as brands, and it's becoming increasingly easy to find, save, and purchase via social.
The best example of this is Instagram. Over the past few months the network has released a slew of updates that make on-platform shopping easier, including being able to add products to a collection, being able to see all of a business's offerings on its profile page, and being able to use product tags in videos.
This is just the tip of the iceberg. Instagram and other social platforms have strong incentives to make e-commerce more effective, so they are likely to continue to focus on the experience throughout 2019.
5. Communal Content Experiences
At the beginning of 2018, Mark Zuckerberg said he wanted to refocus Facebook on encouraging "meaningful interaction" and reduce the consumption of "passive content."
One result of this shift was an update to the News Feed that prioritized "opportunities to interact with the people you care about." Another was the development of Facebook Watch Party, a feature that allows people to watch videos simultaneously and interact.
In 2019, expect more products and updates from Facebook and other networks that encourage communal content experiences, especially around video.
6. Micro-influencers and Micro-brands
Initially advertising and influencer marketing on social media was all about big: macro-influencers like the Kardashians got all the attention, and the success stories touted by the social platforms concerned major brands committing large spends.
Now the pendulum is swinging towards small. Marketers are seeing that micro-influencers (those with fewer than 100,000 followers) can be just as, or more, effective as macro-influencers. Microbrands, such as Homesick Candles and Rowing Blazers, are transforming a wide-range of markets using social-first marketing strategies.
As digital marketing and campaign management platforms continue to improve their capabilities, expect these nimble influencers and businesses to continue to make a big impact in 2019.
7. Engagement Metrics
Brands still can't get enough Likes.
Despite an ever-increasing need to demonstrate ROI, many marketers continue to focus on social metrics, such as Likes, that give little indication of how effective content and ad offerings truly are.
While this approach is understandable — these have traditionally been the simplest data points to access and understand — it's also outdated. It is now possible for marketers to easily see more useful metrics, such as those concerning engagement, so shifting focus should be a priority for brands of all sizes in the year ahead.
8. Augmented Reality Experiences
Augmented reality (AR) and virtual reality (VR) are no longer buzzwords: the market for these products is forecast to exceed $298 billion by 2023.
While VR tends to get the most buzz, it's AR — the layering of digital experiences on the real-world — that has the most potential for social media marketers in the near term.
AR features such as Snapchat's Face and World Lenses are already used widely, and the increasingly powerful capabilities of smartphones have the potential to turn audiences into augmented reality creators. Given all that, it should be possible for social media marketers to develop some truly innovative AR experiences in 2019.
9. Responsive Customer Service
Over the past few years, as social networks transformed largely into content and advertising distribution platforms, many marketers shifted away from thinking of them as customer service channels.
That's a mistake.
Why? Because consumers notice how brands provide support via social: some 30% of people say say they would switch to a competitor if a brand ignores them on social media and and 71% say they would recommend a brand to others if they have a good social media service experience.
Just as social networks are refocusing on community, so too should social media marketers. Ultimately, by making an effort to provide high-quality, responsive customer service on social media, brands can set themselves up well not just for 2019, but also for years to come.
Learn more about the latest trends in social media marketing. Contact MDG today at 561-338-7797 or visit www.mdgsolutions.com.
MDG, a full-service advertising agency with offices in Boca Raton and New York, NY, is one of Florida's top branding firms. MDG's capabilities include print advertising, direct mail marketing, branding, logo design, creative, media buying and planning, radio and TV advertising, outdoor, newspaper, digital marketing, website design and development, online video advertising, infographic development, email marketing, video marketing, mobile marketing, content marketing, social media marketing, paid search marketing, and SEO. To learn about the latest trends in advertising and branding, contact MDG today at 561-338-7797 or visit www.mdgsolutions.com.