A 13-Step Road Map for How to Go Hyper-Local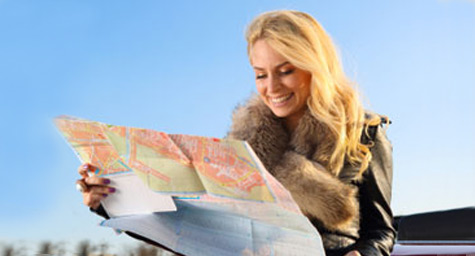 For local businesses looking to increase their reach and results, they need look no further than hyper-local digital marketing. More local consumers rely on the Internet than any other medium, according to Pew Research, with an astounding 83 percent of local Web users making offline contact with the businesses they found online. To point local companies in a digital marketing direction, MarketingProfs.com offered the following 13-step map for proceeding on a hyper-local path.
1. Think Local – Many national brands overlook the importance of targeting the local market or mistakenly try to adapt their national message to a smaller scale. Instead, pinpoint the major local markets and present appealing content, messaging, and promotions that are relevant to that specific area.
2. Make it Mobile – Mobile technologies, combined with strong local messaging, is the key to digital marketing success for local businesses. Mobile technologies offer numerous ways to instantaneously reach local customers, such as apps, mobile websites, search, online ads, QR codes, check-in promotions, and more. Looking forward, mobile will be become an increasing part of our daily lives, so now is the time to establish a presence and develop a mobile following.
3. Shift Toward Search – Savvy search strategies can ensure that the local market is able to find you. SEO is a must for local marketing because it can be such a major driver of online traffic. To enhance your search success, optimize your website for geo-terms and clearly display your contact information so visitors can reach you with ease. Since paid search can also be powerful, try to geo-target your paid search campaigns and add geo-based language to all digital marketing materials.
4. Strive to Syndicate – Connect with your target audience by developing engaging content that is relevant to them. To maximize your company's reach and maintain ongoing awareness, syndicate your content through a variety of sources. Develop a company blog, offer commentary to others as a guest blogger, post your content on suitable sites, contribute to local newspapers, and add links to your content via social media.
5. Allot for Advertising – Online advertising is poised for continued growth, so be sure to advertise in local publishing networks or by automating your geo-targeted initiatives through the Google Display Network or other specialized services. Also, be sure to structure site retargeting to show your ads to visitors who left your website without a conversion.
6. Claim Your Name – To make sure that your business can be found by the local market, it's essential to claim your profile on Google Places and other online directories such as Yelp and Citysearch, as well as on vertically oriented directories. Maximize your local success by optimizing your listing with SEO keywords. It's also effective to feature photos of your business to enhance the user experience.
7. Be Social for Success – If your target audience uses social media, establish a presence on these popular platforms as a way to connect with customers, share information, feature photos and videos, and more. Businesses with visually driven products should promote themselves on Pinterest, which has become the fastest-growing social media platform.
8. Dole Out Deals – Online daily deal sites have become extremely popular because they offer exclusive savings to consumers while providing outstanding local exposure to businesses. Make the most of them by developing special deals that promote your products, services, and the business itself in appealing ways.
9. Leverage Location – The rapid rise of location-based networks such as FourSquare and Gowalla has brought them to the attention of businesses looking to reach local prospects. To appeal to these highly influential consumers, customize appealing local deals that make your business stand out from those around you.
10. Reach Out for Reviews – Online review sites can be powerful forms of word-of-mouth marketing and help drive traffic to local businesses. According to BrightLocal, 71 percent of U.S. consumers have consulted online customer reviews of local businesses and 67 percent trust online consumer opinions as much as personal recommendations. Encourage reviews by making it quick and easy for customers to praise your company, such as adding a review form to the website or posting a friendly reminder onto digital communications.
11. Keep the Calls – Realize that many local customers prefer the personal connection of speaking to someone on the telephone rather than dealing digitally. Satisfy these customers, as well as your tracking needs, by maintaining telephone numbers dedicated to specific digital campaigns and marketing channels. In addition, add click-to-call features to all of your mobile marketing efforts.
12. Link Up with Locals – Partner with other local businesses that provide relevant services and get involved with local charities to show your company's support for the community. Promote these alliances and initiatives on both websites and all marketing materials. Also, share the cost of online advertising and promote special partnership deals to all client lists.
13. Track Your Tactics – Measurement is the key to determining which approaches are working and which need tweaking, so be sure to track, gauge and optimize all of your local digital marketing initiatives and strategies.
To discover how local digital marketing can expand your marketing ROI, contact MDG today at 561-338-7797, or visit www.mdgsolutions.com.