A 6-Step Plan for Making Your Rewards Program More Social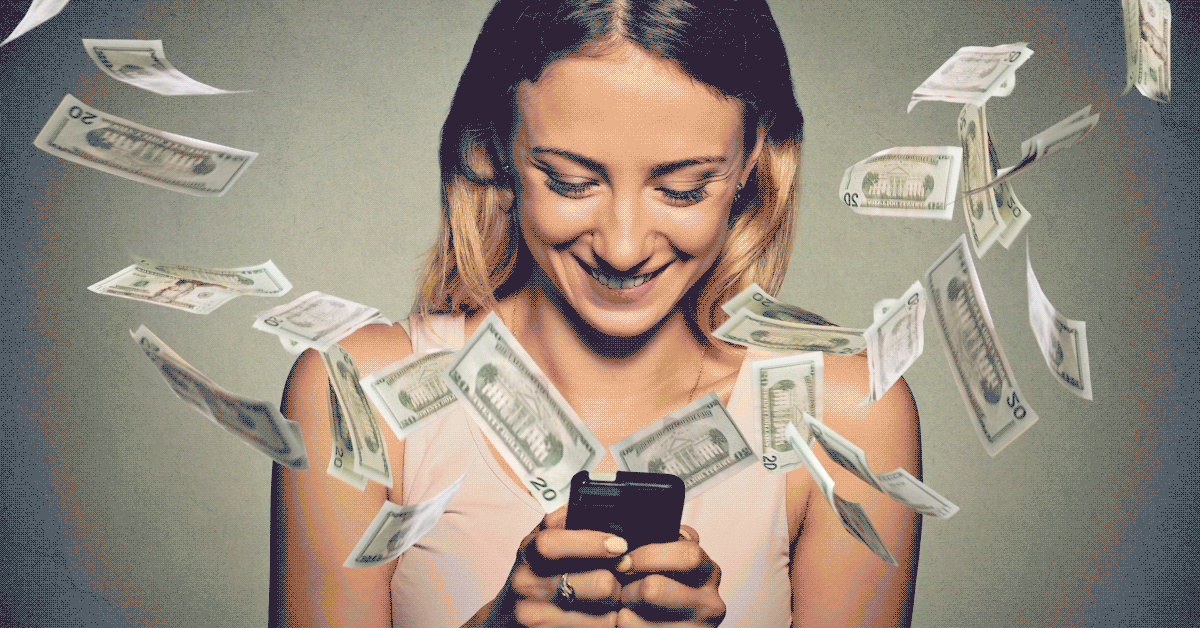 Loyalty programs and social media are each incredibly effective channels for business. Both allow brands to strengthen customer relationships and achieve important goals in a highly efficient, targeted way. But how do you connect the two?
What are the keys to developing a loyalty program that makes use of the powerful opportunities provided by social networks?
To successfully tie the two together you must begin with a well-thought-out rewards program. That may sound obvious, but it's a fact that many businesses overlook. Only when your program is properly structured can you use social media to amplify its impact.
Below is a set of core approaches that every business should take in order to successfully activate their rewards programs with social media. By taking these six steps, you'll be able to develop a strong loyalty offering and make the most of social integrations.
1. Have a clear business goal in mind for your program
Before you do anything else, answer this one simple question: Why do you have a loyalty program?
Is it supposed to help retain the 20% of your audience that constitutes 80% of your profits? Is it meant to expand the pool of high-return customers? Is it intended to encourage additional purchases by your core fans?
Whatever your goal is, make sure that it's clearly defined. Also, notice that we say "goal" not "goals." It's tempting, of course, to try to do everything with a loyalty program; to use it to achieve any number of objectives. That won't work. The most effective programs have a singular ambition. This allows for clear focus and prevents complexity from creeping in.
Given that, take a step back and clear away all the peripheral goals for your loyalty program—determine the one single thing that it's supposed to accomplish.
2. Start with an easily understandable points/rewards system
Here's a simple fact: Consumers join loyalty programs because they want rewards.
Given that, the easier it is for a person to understand how to receive awards, the more likely they are to participate. As an in-depth HubSpot analysis of rewards programs put it: "Where many companies falter…is making the relationship between points and tangible rewards complex and confusing."
If you're using a points rewards system—the most common and simple structure—ensure that the relationship between spending and earning is easy to figure out ($1 purchase = 1 point; $100 = 1,000 points, etc.). Don't confuse things with complicated math ($25 = 13.75 points) or hard-to-decipher offers (2.5X points in April when purchasing electronics).
The same applies for rewards programs that aren't points-based. Keep it simple. Make sure the actions and effects are easily comprehensible and intuitive (10 shares = $10 coupon; 5 visits = 1 free item; etc.).
3. Connect rewards directly to the actions you want taken
Once you know the goals of your program and how the points/rewards system will work, it's time to dive into the execution. The key thing to be aware of is what actions you want the individual to be taking.
By keeping this in mind, you'll be able to structure the incentives properly. The important thing is to create a system that offers steady, ever-building payoffs; as consumers redeem rewards, they should get more interested, involved, and encouraged. This ladder of rewards should match the value to your business; as the person gets better rewards, they should be taking actions that are increasingly important to your goals.
Of course, every loyalty program has practical limitations based on cost; you need to find a balance between affordable and desirable awards. One way to deal with this is to implement a tiered system: present small rewards as a base offering for being a part of the program, and encourage action by increasing the value steadily. This also helps solve the problem of members forgetting about the program because the time between action and gratification is too long.
Two things to keep in mind here:
There are any number of awards that can be given away, from direct offerings (free products, shipping, coupons, etc.) to points redeemable later.
This is where social can start to play a role; smaller, free, digital awards (such as Foursquare badges and Snapchat Snap Streaks) can be highly effective at lower tiers if deployed correctly and sparingly.
4. Utilize social platforms to reach the right audiences
With the foundation laid for your loyalty program—with a clear goal and easily understandable reward structure tied to the actions you want taken—you can truly tap into the power of social media.
While things like badges are the most visible link between reward programs and social media, the true power lies behind the scenes. With their access to behavioral/demographic data and sophisticated targeted options, social networks can help you reach your most loyal customers, or potentially most loyal customers, in highly effective ways.
Let's use Facebook as an example. The network lets you target ads and content based on an incredible array of criteria, including recent purchasers, people who've visited your online properties, email subscribers, and even your most engaged Facebook fans.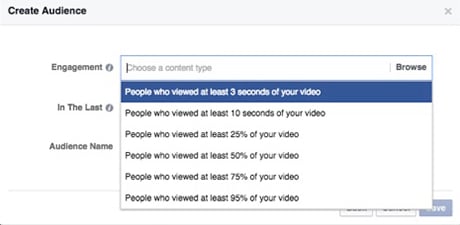 Many of these same capabilities are available across other networks, and they present all sorts of opportunities for loyalty programs. By reaching out to specific groups—existing customers, those already interacting with your brand, etc.—you can add highly valuable members to your program in a cost-effective way. On the other side, you can use these targeting options to present existing members with special offers/content directly and consistently.
5. Encourage and reward social word-of-mouth
Another way social media and loyalty programs can work together well is through the networks' ability to distribute and amplify messaging.
Social networks provide direct channels for users to broadcast directly to their friends, family, and followers. This digital word-of-mouth can be incredibly powerful; according to eMarketer data, 68% of U.S. social media users ages 18–34 and 53% of those ages 35–44 say they're at least somewhat likely to make a purchase based on a friend's social updates.
Given this, if you can get your loyalty members to talk about your brand in a positive way on social media, and/or share messaging such as news and offers, the impact can be huge. How can you do this effectively? A few things we recommend:
Provide structure: Give your loyalty members a clear call-to-action (i.e., what do you want them to do?) and a hashtag to use so that you can monitor sharing.
Assign a value to social action: Determine what you think certain events—such as mentioning your brand, or recommending something to a friend—are worth to your brand.
Reward engagement: If a loyalty member says something nice about your brand or shares messaging, give them something. This can be a reward/benefit, or it can simply be a nice thank you. Whatever it is, make sure you make the person feel special; surprise and delight them in a way that makes them feel connected to your business.
6. Use programs to strengthen loyalty, not to spark it
Finally, here is something important to remember—rewards programs and social media can help grow loyalty, but they are not the cause of it.
The root of loyalty, the core reason that people like and talk about brands, is because of the quality of their offerings. The most valuable company in the world, Apple, doesn't have a loyalty program. Even its most hardcore fans don't get special access or discounts. Nevertheless, consumers passionately advocate for Apple products and services because they're exceptional.
In addition to this, companies like Apple do everything possible to provide "enchantment" from the initial interaction. They focus on things like customer service and packaging to ensure that the first impression is an excellent one.
The point is that rewards programs and social media are part of a larger loyalty continuum. Begin by building superb products/services and providing a great first interaction, next structure an easy-to-understand rewards program that furthers your business goals, then use social media to build/reach/please this audience and amplify their experiences. It's all of these working together that creates true, long-lasting loyalty.
Stay connected with the latest social media marketing strategies. Contact MDG today at 561-338-7797 or visit www.mdgsolutions.com.
MDG, a full-service advertising agency with offices in Boca Raton and New York, NY, is one of Florida's top branding firms. MDG's capabilities include print advertising, direct mail marketing, branding, logo design, creative, media buying and planning, radio and TV advertising, outdoor, newspaper, digital marketing, website design and development, online video advertising, infographic development, email marketing, video marketing, mobile marketing, content marketing, social media marketing, paid search marketing, and SEO. To learn about the latest trends in advertising and branding, contact MDG today at 561-338-7797 or visit www.mdgsolutions.com.