A Marketer's Guide to Retargeting on Facebook [Infographic]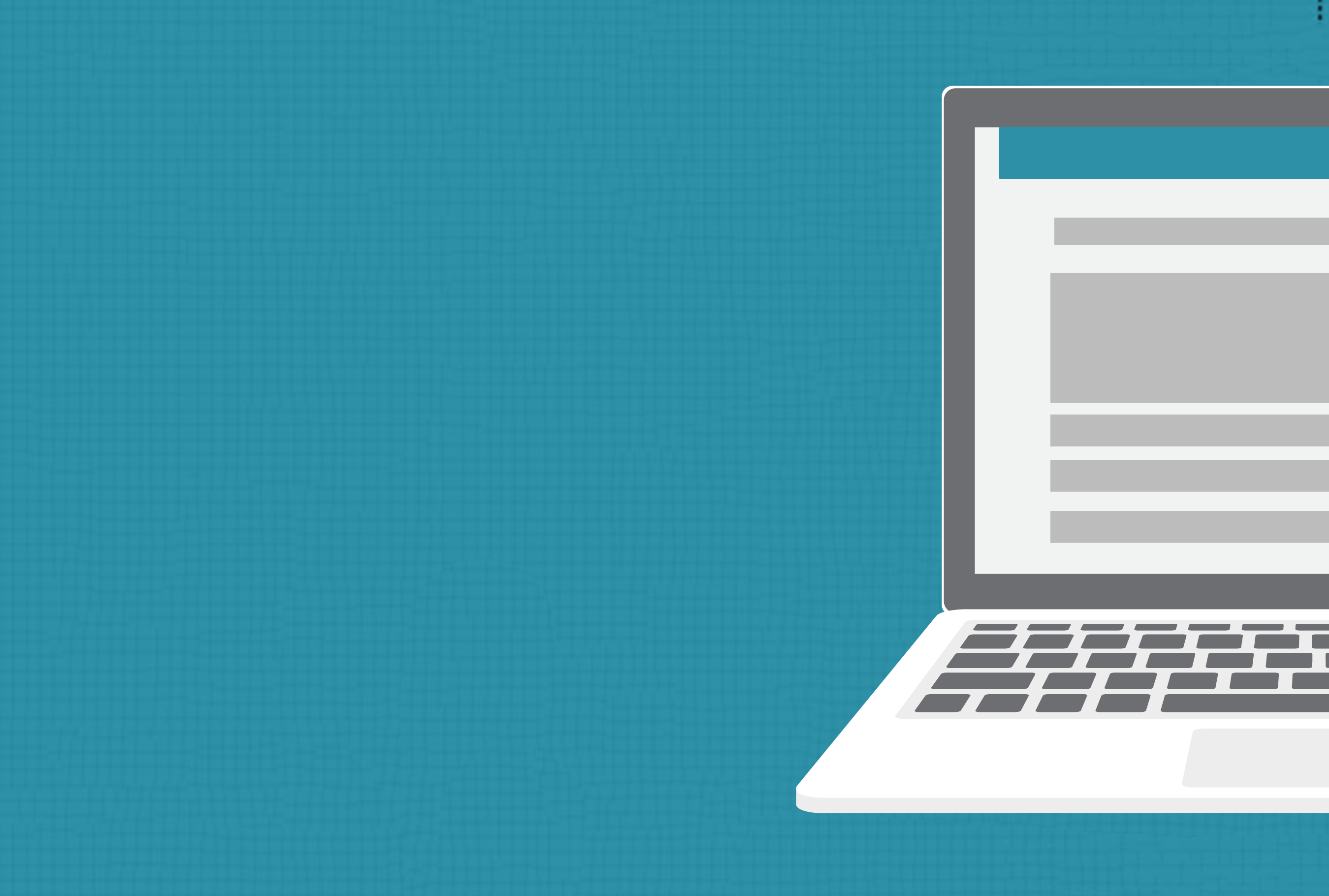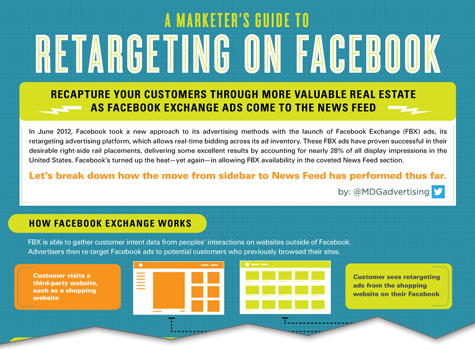 Recapture Your Customers Through More Valuable Real Estate as Facebook Exchange Ads Come to the News Feed
When Facebook launched their unique Facebook Exchange (FBX) ads in June 2012, the company was extremely excited to introduce this new real-time ad auction platform to advertisers, which was a brand new approach for them. Facebook Exchange is a real-time bidding ad system that utilizes data collected from consumers' behavior outside of Facebook, including visits to third-party websites and cookies in order to show those consumers dynamic ads when they return to Facebook. Until recently, these real-time bid ads would appear only along Facebook's right-side rail. Fortunately, this FBX retargeting has been wildly successful and generated outstanding results for advertisers. Now, this success has led Facebook to up the ante and open up ad space in the prime real estate of the News Feed. New results revealed in MDG's fact-packed infographic highlight the performance of FBX ads for retargeting. It shows how the front-and-center News Feed placement has literally and lucratively paid off for advertisers. To see how Facebook News Feed ads are achieving better reach and return, check out the results in graphic detail.
[jump]
MDG's infographic opens with a look at how FBX works and cites Facebook's 1.15 billion active users, with 61% participating on a daily basis. It then describes the distinctions between the original right-rail placement and the recent News Feed shift, emphasizing how the right-rail Facebook Exchange ads are best for product ads pushing direct response, while the News Feed ads are ideal for social media–centric promotions and content marketing.
The graphic goes on to show how popular News Feed ads have become. With 65% of Facebook advertisers already actively spending on this hot new real estate, inventory is competitive, so advertisers need to decide whether to compete for this valuable placement or be relegated to the right-side rail. It validates the value of these News Feed ads by stating the 197% increase in ROI they generate over original right-rail ads. It also affirms the appeal of News Feed placement via metrics that matter to marketers, such as 79% lower Cost per Click than web retargeting and 54% lower Cost Per Click than FBX right-hand side (RHS) ads. It also displays the 77% less Cost Per Action than web retargeting and 45% less Cost Per Action than FBX RHS ads.
Lastly, the infographic highlights how FBX News Feed ads give advertisers an innovative way to re-target and regain prior prospects. These ads leverage Facebook's social features and viral power to deliver substantial earned reach, while capitalizing on their prominent central placement, their direct links to external websites, and their proven retargeting accuracy.
As the infographic displays, Facebook News Feed ads have been welcome news for advertisers seeking a new way to reap the results, return, and rewards of retargeting.

Spread the Word
MDG, a full-service advertising agency with offices in Boca Raton and New York, NY, is one of Florida's top creative ad agencies. Our core capabilities include print advertising, branding, logo design, creative, digital marketing, media planning and buying, radio and TV advertising, Web design and development, infographic development, online video advertising, email marketing, social media marketing, and SEO. To discover more about Facebook advertising and how their new embeddable posts will make it even more appealing to advertisers, read "Facebook Debuts Embeddable Posts for Blogs and Websites."