A Marketer's Survival Guide for the Digital Age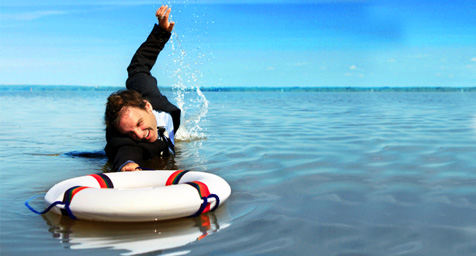 Remember when marketing meant coming up with the right promise and consistently communicating it to would-be customers? Then along came the digital age and everything changed. According to the Harvard Business Review's Blog Network, today's marketers need to accomplish superhuman feats if they hope to generate results.
After delving into the strategies of some companies who are getting it right, we've narrowed it down to three simple rules you should follow if you want to succeed in an increasingly complicated marketplace.
Rule #1:  Be quiet and listen. Forget those days of developing products and pitching them in hopes of landing customers. Now it's the customers who do the communicating while smart marketers listen and respond with products their customers actually want.
Enterprise software maker, SAP, did this by building its own social media community. According to Jonathan Becher, SAP's CMO, "Like most large companies, the product teams would usually base decisions on market opportunity or which customer spent the most, but that doesn't maximize value for our customer base or for us."
So SAP created "Idea Place," a community where two million visitors can rate and rank suggested product changes. So far, Idea Place has generated more than 10,000 requests and 600 product improvements.
Rule #2:  Connect the data dots. One upshot of the digital age is the vast amount of data produced. This data offers great potential to those marketers with the technology and savvy to discern what matters. This means sifting information from various sources through a single data warehouse to find meaningful connections you can act on.
For example, Williams Sonoma customized their email program based on where their customers are in the sales process. Drawing from their huge library of lifestyle images, they've achieved an open rate consistently above 50% and a return that's two and half times above their average emails.
Rule #3: Keep the conversation flowing. Social media has prompted endless conversations about almost every subject under the sun. So using this platform to get people talking about your products is pretty much a no-brainer. But how can you keep up with the millions of conversations—let alone keep one centered on your product—when you're not constantly there to monitor it?
Software innovator, Intuit, solved this problem with its Small Business Big Game program that offered one lucky business a Super Bowl commercial. The company generated tens of thousands of stories and more than 1,500 social mentions daily, simply by encouraging small business owners to share their stories and vote for their peers.
All these examples underscore the most important rule change of all. Letting customers call the shots is vastly more effective than the old one-way-only approach in which marketers did all the talking.
Stay up to date on the latest trends in digital marketing. Contact MDG today at 561-338-7797 or visit www.mdgsolutions.com.
MDG, a full-service advertising agency with offices in Boca Raton and New York, NY, is one of Florida's top branding firms. MDG's core capabilities include print advertising, direct mail marketing, branding, logo design, creative, all digital marketing, media planning and buying, radio and TV advertising, Web design and development, online video advertising, email marketing, content marketing, social media marketing, and SEO. To learn about the latest trends in advertising and branding, contact MDG today at 561-338-7797 or visit www.mdgsolutions.com.