A Retargeting Review for Marketers to Follow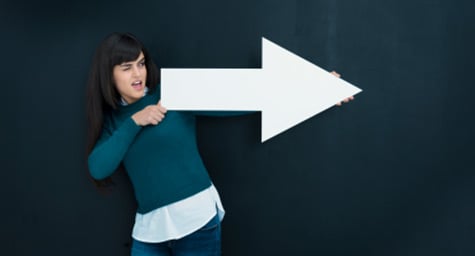 Retargeting has become a veritable buzzword lately, but this concept has actually been around for a long time. The reason it seems new is because its uses and forms have greatly evolved to represent a variety of targeting techniques that are especially relevant to the data-driven direction of marketing today. In fact, the term "retargeting" is now frequently used when discussing search and social media ad strategies. Yet marketers need to truly understand the various forms of targeting and the ideal strategies and audiences for each. To clear up any confusion about the true meaning of this re-marketing methodology, SearchEngineLand.com defined and refined the retargeting of today.
Site retargeting is the truest form of retargeting because it involves re-marketing or re-engaging existing customers. Since the consumer has previously visited the site and probably purchased a product, that prior data can be incorporated into the current relationship to win the consumer back and steer them toward additional purchases. This is the very bottom-of-the-funnel.
Search retargeting is designed to engage new consumers from a group that's shown interest in a product but may not have had any prior interaction with the brand. It's not re-marketing or re-targeting in the strictest sense because there's no existing relationship with the consumer. Instead, it enables marketers to use data on consumers' search habits in order to build and reach an audience of interested consumers. This is a mid- to upper-funnel strategy.
Social retargeting relies solely on interest-based data from consumers in order to identify and build audience groups. Whether these consumers have searched, researched, or purchased the brand's product has no impact. This is a more upper-funnel strategy than search retargeting.
Behavioral targeting focuses on building audiences, just like social and search retargeting, but its distinction lies in the data it uses to find those audiences. This strategy is more about inference than fact, so it may yield less-qualified consumers than search retargeting.
All of these ad targeting strategies share a focus on data. Marketers should select their retargeting strategy based on the kind of data they want to use and the type of consumers they wish to reach. Yet marketers must realize that they can't use the same metrics to gauge campaign performance because each strategy is used for a different part of the funnel.
By understanding the advantages and differences of each retargeting strategy, marketers can choose the approach best targeted to their needs.
Use retargeting to refine your marketing. Contact MDG today at 561-338-7797, or visit www.mdgsolutions.com.
MDG is a full-service advertising agency and one of Florida's top creative ad agencies. With offices in Boca Raton, FL and New York, NY, MDG's core capabilities include branding, logo design, digital marketing, print advertising, mobile marketing, email marketing, media planning and buying, TV and radio, outdoor, newspaper, video marketing, Web design and development, content marketing, mobile marketing, social media marketing, and SEO. To stay on top of the latest trends in marketing and advertising, contact MDG today at 561-338-7797. To see how Facebook is striving to show social media marketers that its advertising really does work, read "Facebook Enables Marketers to Tie Advertising Dollars to Consumer Purchasing Behavior."