A Search Engine Perspective On Web Content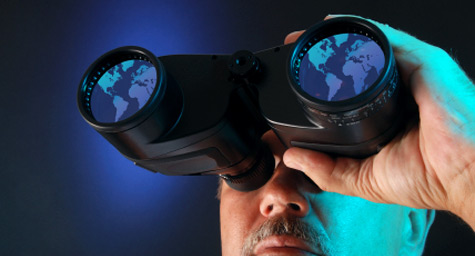 As part of the search engine Blekko's mission to eliminate spam sites around the web, the company recently provided BrightEdge with access to real-time link graph information. By integrating the feature into BrightEdge's search engine optimization platform, the companies gained the ability to verify the quality of their back links and determine whether sites ranked ahead of them are using dishonest methods to beat search engine rankings. Through a dashboard, the company can now monitor how spam creators manipulate paid links using unscrupulous tactics. In the quest to catch unethical backend linking, this collaboration is unconventional yet absolutely necessary, according to MediaPost.com
Through the integration of Blekko's open search index into an SEO platform, marketers can understand factors that appear on the page, social signals and other signs that contribute to ranking factors. This integration brings new insights into the type of content that can add value to people searching Web sites across the Internet, according to BrightEdge CEO Jim Yu. With this new technology, BrightEdge hopes to offer its clients a view into their content through the eyes of search engines.
"You now have the ability to get a search engine's view," Yu says. "This allows you to make sure you're exposing the correct content to the search engines."
While some experts insist that content should be built for site visitors instead of search engines, it is undeniable that the ability to integrate search engine data into an SEO platform advances search engine marketing to the next level. Industry analysts expect to see many similar deals this year as search data increasingly becomes the basis for marketing platforms and advertising campaigns.
"The BrightEdge tool definitely brought backlink analysis into a new age," said Charlie Ellis – SEO Strategist at MDG, "Still, even if you're aware of competitor paid link strategies, you have to think about what it's going to take to beat them – outranking sites propped up by profound paid linking can be an impossible feat in some cases."
Charlie Ellis is the SEO strategist at MDG.  MDG, a full-service Florida advertising agency, with offices in Boca Raton and New York, NY, specializes in developing targeted Internet marketing solutions, exceptional creative executions and solid branding and media buying strategies that give clients a competitive advantage.Our core capabilities include print advertising, branding, logo design, creative, digital marketing, media planning and buying, TV and radio advertising, public relations, Web design and development, email marketing, social media marketing and SEO. To view MDG's portfolio, click here.