New E-book: A Step-By-Step Guide to Developing an Effective Corporate Blog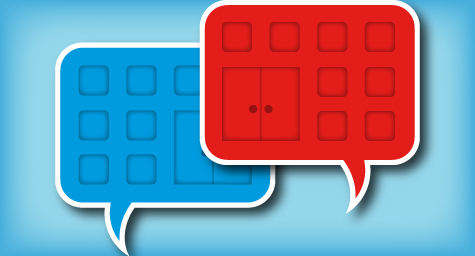 Are you getting the most bang for your blog?
Discover how to leverage your corporate blog for higher search rankings, better consumer awareness, greater audience engagement, and stronger brand credibility in MDG's must-read e-book, "A Step-By-Step Guide to Developing an Effective Corporate Blog". This fact-packed report is a definitive and detailed guide for getting the most from your posts, attracting the most influential audience, maintaining a steady flow of must-know information, getting people talking about your blog, and making your corporate blog easy to find and follow using savvy SEO.
MDG's e-book truly teaches you how to make your blog into a more engaging, effective, and valuable virtual marketing tool. It leads you step-by-step up the corporate blogging ladder. First, it helps you define your blogging objectives, and then shares expert advice on preparing posts that build buzz, audience engagement, brand awareness, thought leadership, and a loyal following. After some timely tips on sticking to a schedule, this informative guide reveals the proven and powerful methods to optimizing your blog posts for search supremacy.
Since you need SEO to prevent your blog from being MIA, the e-book features the most authoritative and innovative strategies for optimizing every element of your blog post. From the content and keywords to the layout and linking, you'll discover the methods, motions, and mindset you need to optimize your posts for your target audience. After sharing the science and secrets of structuring your blog posts for search, the e-book shows you the savviest ways to make sure they're seen and shared, and reveals what every blogger needs to know—how to keep readers returning for more. 
Turning your corporate blog into a source of higher search rankings and greater audience engagement requires insight from an industry leader. Now, every step for corporate blogging success is thoughtfully compiled into "A Step-By-Step Guide to Developing an Effective Corporate Blog". Learn more about leveraging your corporate blog into a site to be seen, sought, and shared—with this indispensable e-book by MDG.
[ebook]
Discover how to get the greatest results from your corporate blog. Contact MDG today at 561-338-7797.
MDG, a full-service advertising agency with offices in Boca Raton and New York, NY, is one of Florida's top content marketing agencies. Our 360° approach uses just the right mix of traditional, digital, and search marketing to reach your advertising goals. We strive to create a balanced approach, where traditional and digital marketing efforts support each other and your message is tailored to the medium. To stay on top of blogging and content marketing trends, contact MDG today at 561-338-7797. To learn about the latest search marketing trends, download MDG's free white paper, "6 Search Marketing Trends for 2013 That Could Forever Alter the Landscape."