A Taste of How Millennials View Online Restaurant Reviews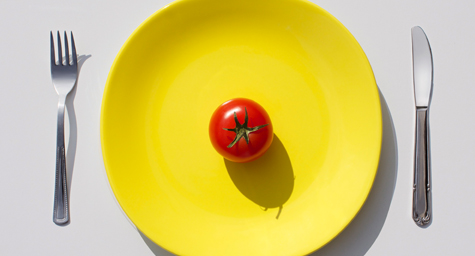 When deciding where to dine in this digital age, people are no longer satisfied with recommendations from family, friends, and travel books. There are now newer places for dining recommendations, such as dining blogs, online review websites, and social media networks. Online review websites are deemed especially helpful to Millennials because they collect reviews from a variety of people and then summarize their overall dining experience with a simple rating system. To see how online dining reviews are viewed by Millennial diners, a new study from Kent State University examined the impact of online restaurant reviews on Millennials' dining decisions. RestaurantHospitality.com dished out the top takeaways from the study.
Dishonest Reviews Leave a Bad Taste in Millennial Mouths
Since anyone can leave online reviews, there tends to be a great deal of biased and false information in online restaurant reviews. In addition, the credibility and expertise of the reviewer affects the perception of these online opinions. And the quality of the website posting the reviews also makes a difference in their value to Millennials.
Bringing Research to the Table
Kent State University researchers recently conducted a survey of Millennials to determine the relationship among the online review's tone, usefulness, and credibility, as well as the quality of the review website, and the resulting consumer behavior.
Millennials were studied because they're more likely than older consumers to use online reviews in their purchasing decisions. The study showed the following:
Negative reviews were perceived as more valuable.
A timely restaurant response to negative reviews reduces the harmful impact of the review.
A timely response also increases the chance that the review writer will return to the restaurant.
The perceived trustworthiness and expertise of the review writer had a large and positive relationship to the usefulness of the review.
The quality of the review website quality had an extremely positive correlation to the adoption of the information.
The value of a review was perceived to positively correspond to the likelihood that a Millennial would dine at a restaurant.
Discover what matters in hospitality marketing. Contact MDG.
MDG, a full-service advertising agency with offices in Boca Raton and New York, NY, is one of Florida's top hospitality marketing companies and branding firms. MDG's core capabilities include advertising, branding, logo design, creative, infographic development, digital marketing, creative media planning and buying, radio and TV advertising, website design and development, email marketing, mobile marketing, content marketing, social media marketing, and SEO. To stay on top of the latest trends in travel marketing and advertising, contact MDG.