A Very Appy Thanksgiving for Travel Consumers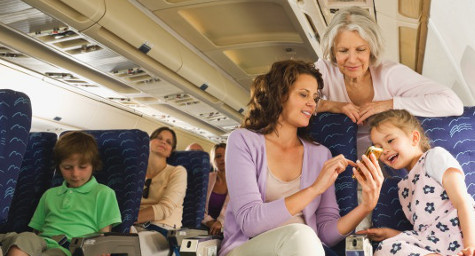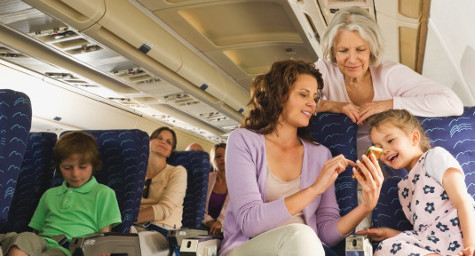 Thanksgiving is one of the busiest travel periods, which means that travelers will have plenty of spare time to spend on their digital devices. The ubiquity of smartphones and the explosion of tablets have made apps the ideal way for dealing with delays and downtime. In fact, 92 percent of smartphone users now regularly download apps, which is an increase from 80 percent in 2011, according to Nielsen. The research company also revealed that travel apps are the fastest-growing app category and have risen 116 percent in downloads year over year. All of these conditions have made this the perfect time for hospitality marketing professionals to leverage the huge travel app market by creating new and exciting travel apps. To help these marketers make their apps as desirable and usable as possible, MediaPost.com featured these five timely tips.
1. Create for the Consumer's Needs – Apps should be designed to meet the needs and ease the online experience for the user. Take a consumer-centric mindset and think like a user during the development process. Consider which features and tools would be most useful, keep the app user friendly and optimize it for quick and easy viewing on a complete range of digital devices. In addition to making the app more attractive to travel consumers, this can also inspire loyalty, brand preference, and sharing among fellow travelers.
2. Develop with Data Plans in Mind – Travelers are especially mindful of their mobile Web data plans when far from home, so make sure that apps require little bandwidth to use. Follow TripAdvisor's lead and offer to download information directly to users' smartphones, which will enable travelers to use their hotel's WiFi and avoid high bandwidth costs. It's a surprisingly simple solution that users will appreciate that is likely to inspire repeat usage and positive word-of-mouth.
3. Ask Permission to Promote – It's important for apps to gain an alternative means of communication with users. This is most often their email addresses, yet few apps bother to ask whether users want to opt-in for their messages and these emails are often deleted as spam. Other hospitality marketers actually ask for consent to send messages directly to the user's smartphone screen, yet they forget to convey the benefits that these notifications offer, so this option is frequently denied. Learn from these mistakes by asking for authorization for email contact and taking the time to spell out the value of additional communications.
4. Concentrate on Connecting Users – It's ironic that social media is meant to bring people together online, yet a majority of Web activity actually prevents people from enjoying each other in real life. Shatter this image of isolation by redefining the travel app. Develop a revolutionary travel app that first enables people to share online and then helps local users connect face-to-face. This can strengthen the bonds within the community and attract an abundance of consumers looking to socialize beyond social media.
5. Keep Upgrading Functionality – It's important to keep improving the features and functionality that the app provides in order to maintain its appeal in the highly competitive "app"-mosphere. Given the lightning-fast speed of social media talk, a faulty update can result in a huge consumer backlash that makes users delete and avoid downloading any future apps from the travel or hotel brand. To prevent such a digital dilemma, repeatedly test potential apps for their functionality and user friendliness on every possible mobile device, browser, and digital format.
Travelers use, appreciate, and share apps that make their lives easier and their travel experiences better. Take this opportunity to develop travel apps with these benefits in mind to help today's travelers satisfy their huge "app"-etite for apps.
To learn more about the latest trends in hospitality marketing, contact MDG.
At MDG, a full-service traditional and digital marketing agency with offices in Boca Raton and New York, NY, our 360° marketing approach uses just the right mix of traditional and online media to reach your hospitality marketing goals. While some industries may fare better in print and others online, we strive to create a balanced approach where digital and traditional advertising efforts support each other and your marketing message is tailored to the medium. To stay on top of the latest hospitality marketing trends that will make an impact for your hotel brand, contact MDG.
Read more at MediaPost.com.