A Wealth of Wisdom on Using Rich Snippets to Boost SEO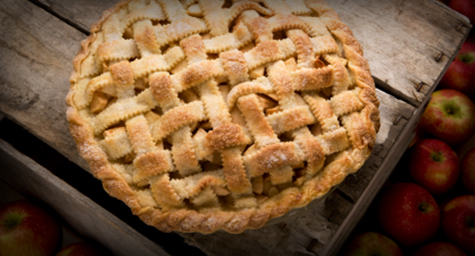 Rich snippets can be incredibly persuasive because they add appealing details to a search listing's description. This allows the search result to stand out from the rest to subsequently drive Web traffic and enhance SEO. This makes them incredibly powerful, with research showing that rich snippets can actually increase click-through rates by 30 percent. Rich snippets work by extracting data directly from websites and then placing that information into the site's search listing along with the page's title, URL, meta description, and more. Rich snippets can be harder to integrate than other SEO methods, but Hubspot.com posted a useful guide for adding these data details to get noticed and get traffic.
1. Get a Grasp on Microdata – Microdata is a way to define and describe specific kinds of content. This microdata can be coded via simple HTML tags to provide descriptive names for important information.
2. Distinguish Key Content – There are different types of rich snippets and each requires a unique installation. Fortunately, Google provides clear instructions on their set-up procedures. To distinguish the various kinds of rich snippets, take a look at the categories outlined below.
3. Test the Rich Snippet – The rich snippet will only appear in search results if it can be read by Google. This can be determined by using the helpful data testing tool offered by Google Webmaster Tools.
4. Watch and Wait – It can actually take almost a month for rich snippets to appear in Google's search results. In the meantime, keep calm and keep checking.
There are many kinds of rich snippets and Google offers simple instructions for each installation. But it's first important to learn the different categories in order to ensure that they're properly installed.
Author Snippets feature details like the author's name and links to their other articles. They also include Google+ elements, such as the author's account picture and number of followers.
People Snippets present professional data like a person's job title, company name, and business location. Yet they can also display personal information like a nickname, photograph or brief biography. They differ from Author Snippets because these focus more on personal attributes than professional accomplishments.
Business and Organization Snippets supply the company's contact information, location details, hours of operation, price ranges, and customer ratings.
Event Snippets describe the logistical details of an event, including the date, time, and location. They can also display up to three event options.
Product Snippets are comprised of pictures, prices, ratings and reviews for products.
Music Album Snippets show links to various songs or lyrics featured on the album.
Recipe Snippets offer cooking details like ingredients, cook time, nutritional information, and recipe ratings.
Review Snippets feature stellar reviews and can be designed to spotlight just the review sections.
Video Snippets highlight details from the video and can also include a thumbnail of a video.
Rich snippets are gaining a major marketing following for their influence on Web traffic and impact on SEO. Take advantage of these digital data details and start earning an abundance of search success.
Put the latest search marketing strategies to work for your business. Contact MDG today at 561-338-7797 or visit www.mdgsolutions.com.
MDG is a full-service advertising agency and one of Florida's top creative ad agencies. With offices in Boca Raton, FL and New York, NY, MDG's core capabilities include branding, logo design, digital marketing, print advertising, mobile marketing, email marketing, infographic development, media planning and buying, TV and radio, outdoor, newspaper, video marketing, Web design and development, content marketing, social media marketing, and search engine optimization (SEO). To stay on top of the latest trends in marketing and advertising, contact MDG today at 561-338-7797. To discover more about the search marketing trends that are changing today's SEO landscape, check out MDG's white paper, "6 Search Marketing Trends for 2013 That Could Forever Alter the Landscape."
Read more at Hubspot.com.