Taylor Swift Inspires Refreshing Diet Coke TV Ad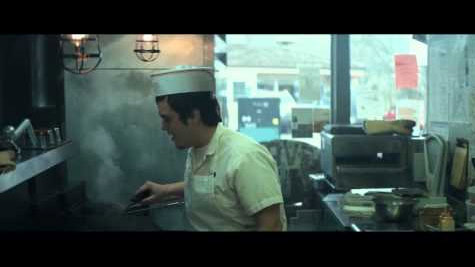 Music star Taylor Swift was named the new brand ambassador for Diet Coke and she has just finished filming her first TV ad for the beverage brand. In addition to starring in the spot, the singer served as the muse for the ad's creative concept. Adweek.com offered a sneak peek at the TV ad and highlighted how the singer's highly publicized personal life drove its direction.
Ms. Swift is well-known for writing extremely relatable songs from her journal entries about her personal life. Based on that habit, the TV commercial played on the creative process of writing the song "22" from her latest album. The ad featured footage of Swift writing the song, interspersed with scenes of young people singing along, with all of them enjoying Diet Coke.
The relationship between music stars and cola brands has a long and successful history. The rationale is that these stars are greatly admired by the brands' target audience and that their personal beverage selections will influence the choices of their fans.
Given the singer's mainstream popularity and special appeal to the coveted younger demographic, it looks like Diet Coke and Taylor Swift will make beautiful music together.
To leverage the power of a creative TV ad, contact MDG.
MDG, a full-service advertising agency with offices in Boca Raton and New York, NY, is one of Florida's top creative ad agencies. Our 360° approach uses just the right mix of traditional and digital marketing to reach your advertising goals. While some industries may fare better in a print or TV ad, and others online, we strive to create a balanced approach, where traditional and digital marketing efforts support each other and your message is tailored to the medium. To learn more about the latest trends in marketing and advertising, contact MDG.
Read more at Adweek.com.