Advertisers, You Need YouTube [Infographic]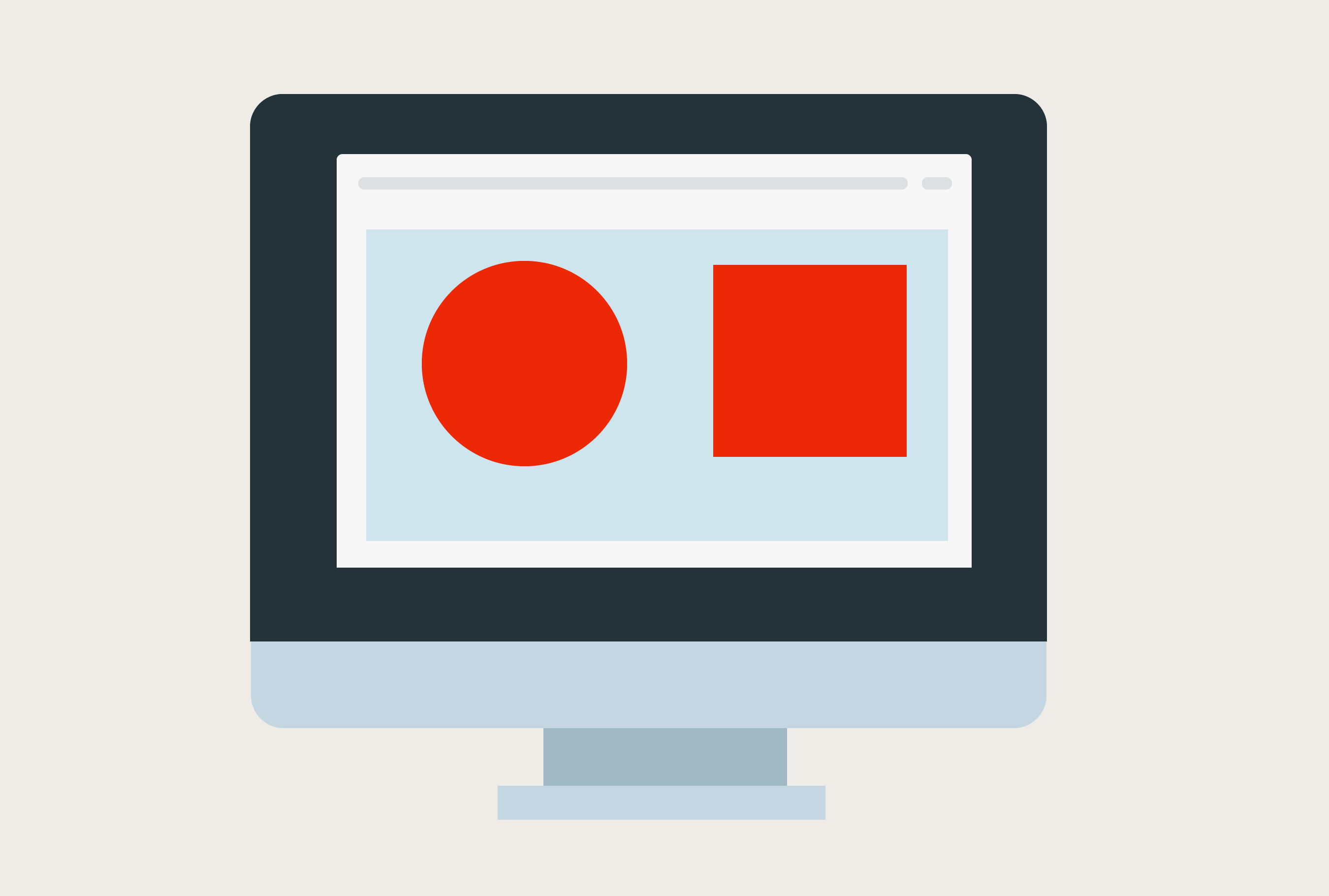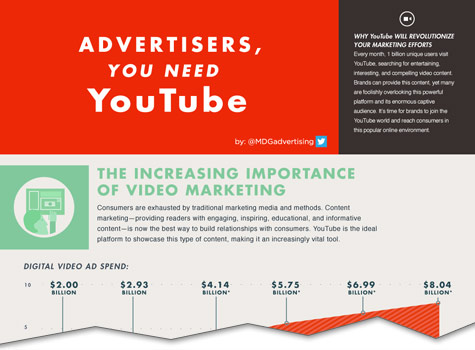 Video content has experienced enormous momentum in recent years, with YouTube emerging as the digital darling of video seekers and sharers worldwide. The video platform draws 1 billion unique users each month and its ability to catch and keep attention has brought in brands eager to reach those captive consumers. MDG's latest infographic highlights YouTube's astounding numbers of visitors and views, along with the hours spent watching and dollars spent on marketing, and breaks down how brands are channeling their efforts. It's an eye-opening look at the value of video advertising and illustrates why brands should use YouTube in their social media marketing efforts.
The infographic illustrates the increasing significance of video marketing due to its ever-growing community of loyal users. It explains that video has already caught the eye of marketers who are projected to spend $4.14 billion on the medium this year and invest billions more in the coming years to reach more than $8 billion in 2016. As a result, content marketing has become a top priority to meet consumers' demand for engaging and informative video content.
[jump]
Next, MDG's infographic focuses on the allure of advertising on YouTube and the fact that every company on AdAge's 100 Leading National Advertisers list is using it to enhance their social media efforts. These video campaigns have delivered impressive results, with the top 500 brands on the platform averaging 884,000 monthly views and 35,000 subscribers. Yet there are still plenty of consumers to capture since these top brands, including Red Bull, Google, Old Spice, Coca-Cola, Samsung, and Volkswagen, average 2.6 million Facebook likes and more than 200,000 Twitter followers. The graphic touches on the top YouTube channels and what they generate socially and financially, and explains how results can go far beyond YouTube. It cites the example of the Old Spice "The Man Your Man Could Smell Like" video advertising campaign, whose stellar YouTube success spawned an 800% leap in Facebook interaction and a whopping 107% rise in sales. The graphic also notes that "Gangnam Style," the most popular YouTube video ever, saw $870,000 in ad revenue from YouTube.
The graphic offers a glimpse of YouTube's remarkable growth and reach, showing that 21.7% of Web users visit the video site daily, while nearly 28% check it a few times each week, and 10% visit once a week. Altogether, approximately 60% of Internet users are on YouTube on a weekly basis and more than 100 hours of video are uploaded to YouTube every minute. The infographic shows the video sites favored by U.S. Web watchers and the average time they spend per site. Not surprisingly, visitors have been increasing their viewing time each month, from 3 billion hours in May 2012, steadily rising to 6 billion hours in May 2013.
Finally, the infographic encourages brands to expand their social media efforts by leveraging the influence and exposure of YouTube. As the infographic shows, YouTube offers a captive audience continually searching for fresh and interesting content. Brands would be wise to get involved in this wildly popular video-sharing platform to keep current customers engaged and get new ones intrigued.
Spread the Word
MDG, a full-service advertising agency with offices in Boca Raton and New York, NY, is one of Florida's top creative ad agencies. Our 360° integrated approach uses just the right mix of traditional and digital marketing to reach your advertising goals. MDG specializes in developing integrated marketing strategies, exceptional creative executions, and solid branding and media-buying strategies that give clients a competitive advantage. Our core capabilities include print advertising, branding, logo design, creative, digital marketing, media planning and buying, radio and TV advertising, Web design and development, online video advertising, email marketing, social media marketing, and SEO. To stay on top of the latest trends in YouTube and video advertising, contact MDG today at 561-338-7797 or visit www.mdgsolutions.com.