Advertisers, You Need YouTube [Video Infographic]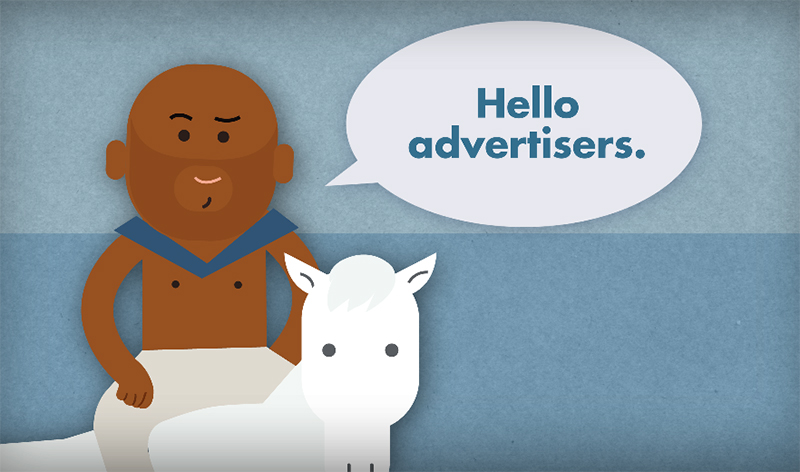 While YouTube began as a source of online video entertainment, its massive popularity and mainstream prevalence has turned it into a major video advertising platform. To show why YouTube is now a very powerful and vastly important video marketing tool for advertisers, MDG created the following video. It shows the reasons, results, and revenue that are making YouTube a video marketing must for brands trying to catch the eye of audiences worldwide.
The video opens by highlighting how YouTube offers advertisers the coveted combination of exposure and revenue. It then reveals how YouTube is driving Old Spice to new media fame, including how the brand has become the most-viewed sponsored channel on YouTube, as well as how it gained 80,000 new Twitter followers in two days and an 800% rise in Facebook interaction. Most importantly, the 107% increase in sales financially validates the value of the video-sharing platform.
Citing the power and profitability of the platform, the video goes on to mention how Gangnam Style is the most popular YouTube video of all time, earning more than 1.7 billion views in two years and $870,000 in ad revenue from YouTube in 2012.
Next, the video shows how the top brands and channels developed their audiences by balancing engaging content with a clear message. This strategy has proven successful by delivering an average of 35,000 new subscribers and 884,000 monthly video views.
In regard to the social media scene, the video displays how the top brands on YouTube average 2.6 million Facebook likes and 203,000 Twitter followers. On the financial front, it reveals that the top 1,000 YouTube channels average $23,000 in monthly ad revenue. That's way above average for digital advertisers.
Finally, the video shows that 1 billion unique users visit YouTube every month and spend billions of hours looking for engaging and entertaining content. It goes on to cite that online video is on the rise and YouTube stands at the peak of its prominence. With all of those eyes spending all of that time, wise advertisers will leverage YouTube's captive audience to keep their existing customers engaged and their prospective customers intrigued.
To integrate YouTube advertising strategies into your digital marketing to boost your brand's results, contact MDG.
MDG, a full-service advertising agency with offices in Boca Raton and New York, NY, is one of Florida's top creative ad agencies. Our 360° integrated approach uses just the right mix of traditional and digital marketing to reach your advertising goals. MDG's core capabilities include print advertising, branding, logo design, creative, digital marketing, media planning and buying, radio and TV advertising, Web design and development, online video advertising, email marketing, social media marketing, and SEO. To stay on top of the latest trends in YouTube and video advertising, contact MDG. For an even closer look at YouTube's remarkable growth and reach, check out MDG's infographic, "Advertisers, You Need YouTube."