Affluents Are Heavy Social Networkers, Both Online And Offline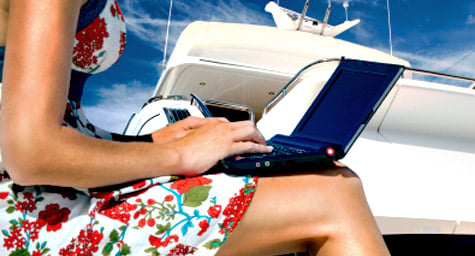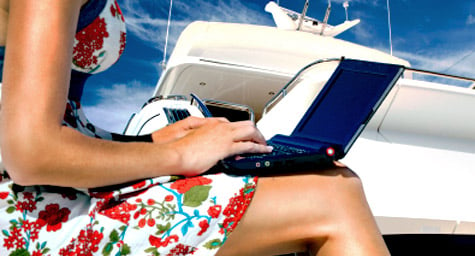 While some think that affluent Americans don't have the time or interest for social networking, the September 2011 Affluent Barometer survey showed that this audience has been extremely active on online social networks for years. MediaPost.com revealed the results that show just how popular these platforms are with Affluents.
According to the survey, 60 percent of Affluents reported visiting Facebook during the previous month for an average of almost five hours per week, with 60 percent of these users visiting the network at least once a day. Twitter was used by only ten percent of Affluents, but these users spent an average of six hours per week on the network. As expected, younger Affluents were more involved in online social networking and logged on an average of more than eight hours weekly.
Beyond these two major social networks, more than 50 percent of Affluents reported using YouTube and 14 percent used LinkedIn. Others were also active on social sites devoted to dating, photo-sharing, and other pursuits.
Many Affluents view online social networks as valuable links to media articles and news events, as well as convenient ways to stay in touch with others. Yet online social networking has not replaced traditional personal contact, with Affluents over age 65 devoting more time to "offline" networking such as phone calls and community activities than their younger counterparts.
While age may determine the degree of social networking involvement, it's clear that Affluents are very much involved in these online platforms and their interest is only growing as social networks evolve to offer more features and opportunities to keep people connecting and communicating.
Contact MDG today to create a dynamic digital strategy for your luxury brand and retain your image while leveraging the power of online platforms.
MDG, a full-service Florida advertising agency with offices in Boca Raton and New York, NY, specializes in developing targeted Internet marketing solutions, exceptional creative executions and solid branding and media buying strategies that give luxury brands a competitive advantage. Our core capabilities include print advertising, branding, logo design, creative, digital marketing, media planning and buying, TV and radio advertising, customer relationship management, inbound marketing programs, public relations, Web design and development, email marketing, social media marketing and SEO. View MDG's creative marketing portfolio.
Read more at MediaPost.