America's Favorite Spokescharacters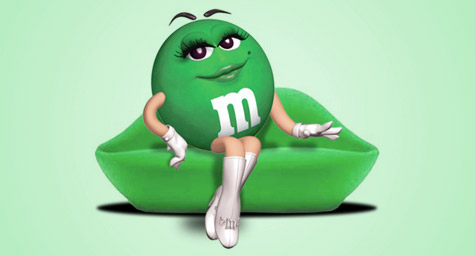 Spokescharacters capture the essence of a brand, but they also capture our hearts. To determine our favorite figures, E-Poll surveys 1,500 people aged 13 to 49 monthly regarding their awareness and opinions about various corporate characters. So which brand icons do we idolize?
According to Forbes.com, 71% of February's respondents favored MetLife's Snoopy, earning him the highest appeal score of any brand-affiliated character. Close behind was Old Spice's "The Man Your Man Could Smell Like," played by Isaiah Mustafa, who received a 66% score. The third highest ranking went to the talking M&M's, with Allstate's Mayhem man and Dos Equis' "Most Interesting Man in the World" rounding out the top five.
While Snoopy is a far more established figure than the Old Spice Man, there are some advantages to creating a character of your own rather than using an existing one.
"To license a very popular character can be expensive," says E-Poll Chief Executive Gerry Philpott. By creating a character from scratch, the licensing dollars flow in rather than out. Licensing an existing character also means staying true to the character's specific attributes and working around them.
The beauty of spokescharacters is there is none of the drama associated with celebrity endorsers. "That's why a lot of advertisers are tying brands to characters they can control, because actors and celebrities you can't control," says Peter Murane, CEO of BrandJuice. "It allows you to deliver the brand message you want without any of the downside that comes with [real] people."
Of course, bad attention can also be good. When E-Poll asked which characters the respondents disliked, topping the list was Burger King with a 38% "negative appeal" score, followed by the Geico Caveman with a 29% score. Even though respondents considered these characters to be "annoying," both still had awareness levels that were more than double the level of the Old Spice Man.
When it comes to spokescharacters, being disliked may be just as powerful as being loved, but what matters is being memorable.
MDG, a full-service Florida advertising agency, with offices in Boca Raton and New York, NY, specializes in developing targeted Internet marketing solutions, exceptional creative executions and solid branding and media buying strategies that give clients a competitive advantage.Our core capabilities include print advertising, branding, logo design, creative, digital marketing, media planning and buying, TV and radio advertising, public relations, Web design and development, email marketing, social media marketing and SEO. View MDG's creative marketing portfolio.
Connect with MDG on Facebook, Twitter and YouTube